Product Manager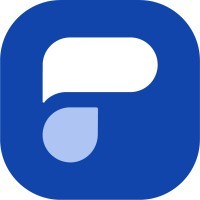 Recollective
Product
Canada · Ontario, Canada · Remote
Posted on Thursday, August 10, 2023
Who We Are
Recollective is the world's leading online qualitative research platform. Over the past decade, we've worked with some of the largest and most ambitious organizations to help them engage with their target audiences to gain valuable and actionable insights.
With an award-winning suite of powerful research functionalities supported by highly skilled in-house research and service professionals, Recollective makes it easy for our customers to conduct their research online. Whether as a fully customizable DIY solution or implemented with the support of our growing network of global service partners, Recollective is in use at thousands of organizations around the world.
As a fast growing tech company located in Ottawa, Canada, we have very ambitious goals and we're not slowing down. We like to dream big, get things done and have fun while doing it. Interested? Apply today!
Find out more about us and our story here!
Who You Are
We are looking for an innovative, resourceful, and passionate Product Manager to join our vibrant team at Recollective.
You must possess a sincere passion for:
Bridging the Gap:

You're enthusiastic about being the intersection of business, technology, and user experience.

Customer Needs:

You are driven by the desire to solve real problems for real people and being their advocate in the company. You excel at finding the common ground between various stakeholders and turning customer insights into lovable products.

Innovation:

You are passionate about creating and driving new initiatives and features. You know that your interest in staying updated about market trends, competitor strategies, and latest technologies is paramount for this role.

Teamwork:

You enjoy collaboration and solving difficult problems through teamwork. You will need to be an excellent communicator and an inspiring leader in this role.

Tangible Results:

You are relentless about delivering on your commitments and strive for high achievement. You're not afraid to roll up your sleeves and do whatever it takes to make your products successful.

Data Analytics

: You may have a good gut sense but you're ultimately driven by data. You're comfortable defining, collecting and analyzing the data you need to make better decisions.

Continuous Learning:

You are deeply engaged with the product management discipline. This entails following industry thought leaders, participating in professional communities, and constantly seeking learning opportunities to advance your knowledge and skills. You're the type of person that's constantly learning through personal experience and experimentation.

User Experience

: You appreciate clear, intuitive and easy-to-learn product experiences. You're an amateur of great design and can easily discuss dozens of examples.

Technology:

You feel empowered by web applications landscape and the recent surge of AI tools. You can name a dozen products or apps that you've tested to boost your productivity or to improve team collaboration. You actually read product change logs and offer feedback to the makers of the services you love. You participate in customer communities and openly share your knowledge with others.
Scope of the Role
As Product Manager, your input will significantly influence the features, design, and overall direction of Recollective. The scope of your role will encompass the end-to-end management of strategic platform enhancements. This includes the identification, development, and launch of innovative solutions that will shape the future of online qualitative research.
Being the central point of contact for our product, you will also need to effectively communicate product updates, launches, and plans to stakeholders at all levels of the company.
Join us to play a pivotal role in shaping the strategic and operational aspects of our product to deliver against our aggressive business and customer objectives. This role involves a high degree of collaboration with various internal teams, and demands both strategic vision and tactical expertise.
Role Responsibilities
In this role you will have numerous responsibilities that include, but are not limited to:
Product Strategy:

Developing and implementing a product strategy, in coordination with the CPO, that aligns with the company's overall vision and goals. This includes identifying and understanding market trends, customer needs, and the competitive landscape.

Roadmap Planning

: Help review and prioritizing solution by coordinating with various teams.

Product Definition

: Plan and write detailed functional specifications. Collaborate on feature design and usability testing. Represent the product management function in development and QA activities to ensure products are developed, tested and deployed to specification.

Mentoring

: Share industry knowledge, problem-solving methodologies and advanced product management techniques with other team members.

Customer

Engagement:

Organize and host discovery sessions with key customers, partners and prospects to identify unmet needs and competitive gaps.

Internal Engagement

: Regularly meet with internal teams to share updates, handle product queries, complaints and feedback. Ensure their needs are met and incorporated into the product lifecycle.

Enablement:

Collaborate with various teams to coordinate and carry out marketing activities and provide training to sales and customer service teams. Aid in the production of support and training materials for both internal and external users.

Continuous Monitoring

: Define, implement and monitor product analytics. Leverage this data to inform our product strategy and roadmap.

Competitive Analysis

: Keep a pulse on the competition and fully understand the market conditions. Learn the strengths and weaknesses of competitors and use this information to create a competitive edge. Stay informed with the latest market research industry trends.

Compliance

: Ensure that the product meets all necessary regulatory and legal compliance standards (e.g. security, privacy and accessibility). Understand and incorporate the needs of specific sectors such as healthcare and key geographies such as Europe.
Required Skills and Experience
Demonstrable experience in strategizing, developing, designing and launching successful technology products.

Bachelor's degree in Computer Science, Business Administration, or related field. A master's degree or MBA would be a plus.

Minimum of 5 years of experience in product management, preferably in the B2B SaaS industry.

Market research industry experience, particularly qualitative research, is highly valued.

Strong grasp on current technology trends, especially those related to web-based applications and artificial intelligence.

Experience in implementing product analytics and leveraging data to drive product improvements. Experience with Mixpanel is a plus.

Ability to conduct market and competitive analysis to gather insights for product development decisions.

Proficient in agile product development methodologies and tools such as SCRUM, Jira, etc.

Solid understanding of with UX/UI principles and an ability to collaborate with designers.

Excellent interpersonal and communication skills to effectively collaborate with diverse stakeholders and mentor follow team members.

Proficiency in project management and a proven ability to optimize activities of a team.
Location
This position is open to all applicants located in Canada, although preference will be given to those located in Ottawa and those willing to work within the Eastern Time Zone.
We offer supportive and flexible work arrangements to all our employees - a mix of in-office and virtual.
Take a 3D tour of our beautiful, new head office in downtown Ottawa (World Exchange Plaza).
__________________
What We Can Offer You!
When you join Recollective, you become part of a friendly, welcoming culture that we are particularly proud of. Choose to build your career with us at Recollective and here's what you can expect…
We communicate constantly, openly and honestly; our CEO hosts company-wide meetings twice per week and candidly shares important business updates

We do what's right for our customers and then some so they come back and bring friends

We have fun doing serious work

We seek new ways to grow the company and each other

We embrace flexibility, fairness and equality

We learn and get better from every experience

We offer competitive compensation and reward people based on performance

Comprehensive health benefits including a generous healthcare spending account (Health, dental, vision etc.)

4 weeks' vacation and 3 personal days each year




RRSP matching and much more
________________________________________________________________________
Recollective is an equal opportunity employer and welcomes applications from all qualified individuals including women, Indigenous peoples, people with disabilities and racialized people, people from gender and sexually diverse communities.
We want to be sure that everyone is able to participate fully and equally in our selection process. If you are selected for an interview, please let us know if you require any special accommodation.
Recollective is committed to protecting our job applicant's personal information. We gather, store and handle data fairly, transparently and with respect towards individual rights. By applying, you declare that you have read, understand, and consent to our Job Applicant Privacy Policy.
We would like to thank all applicants for their interest in our company, however, only those candidates selected for an interview will be contacted by our Talent Acquisition team.