Product Manager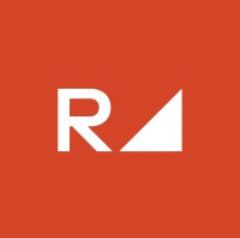 Rangle.io
Product
Toronto, ON, Canada
Posted on Saturday, November 11, 2023
Product Managers (PdM) at Rangle work with clients to understand their business objectives, customer needs, and how they are reflected in product vision and goals. With this shared understanding, they partner to ensure the right product strategy, roadmap and execution to achieve those business objectives and customer goals. They will be involved in defining the product vision and the value proposition for end users.
PdMs have experienced the full end-to-end ideation and delivery of a product. They bring not just best practices, but applied knowledge in bringing a product to market, understanding that not all products are created equal. They are able to prioritize business and customer value against technical complexity and work effort, including the time required to achieve the overall business strategy.
Reporting to the Director of Product Management, they plan for the future of a product, not just its immediate circumstances and needs, and keep Rangle on the forefront of product development.
What You'll Do
Co-create engagement goals, success metrics, and expectations with Clients
Breakdown complicated business systems into actionable roadmaps/solutions
Prepare for and facilitate product discovery and kick-off exercises with Clients to produce a point of view (POV) on how to define product success metrics and structure what Day 1 of development looks like
Partner with Client Product Owners and various client stakeholders to build and maintain the product roadmap
Orchestrate and manage discovery and delivery in parallel
Leverage product metrics data to drive decision-making and prioritization of work
Manage trade-offs on complex requirements and the product backlog to balance Client expectations with successfully delivering user-centric products and solutions
Partner with Client Product Owners to run user story mapping meetings, prioritize work, set expectations, and plan epics and sprints
Partner with Client Product Owners to launch a product and lead all required post-launch activities as needed
Co-create and co-lead market and user research activities as most appropriate to project constraints
Collaborate with the product team to triage bugs and defects, de-risk assumptions, and help unblock delivery
Collaborate with the strategic advisory team on workshops to define our client's vision, goals and product strategy
Provide ongoing advice to Client product teams on how to incorporate Lean-Agile practices in the day-to-day
Provide ongoing advice to Client leadership on how adjacent domains support and collaborate with product teams
What You'll Bring to the Team
Has accumulated a depth of experience in the role product management
Agile and Lean Startup product delivery experience from ideation to delivery
Experience in leading product teams to successful outcomes, including identifying and implementing goals through the end-to-end product development lifecycle
Demonstrated success in clarifying strategic and tactical guidance when faced with ambiguity
Demonstrated success in creating and presenting digital product solutions and recommendations to internal teams and client stakeholders
Proficient in developing and managing product roadmaps, release plans, sprint plans, and/or backlogs, based on project needs
Strong partnership mindset with clients and stakeholders, inspiring confidence in decision-making
Strong problem-solving, prioritization, and collaboration skills
Strong research skills, with an ability to identify trends and changing user needs
Empathetic understanding of client or stakeholder needs
Exceptional presentation and client-facing skills
High tolerance for ambiguity with a creative, expansive mindset
Nice to have - experience with design systems
Headquartered in Toronto, Canada,
Rangle.io
is changing how our clients innovate. We take great ideas and apply strategy, design, and technology to bring them to life. Rangle is a scale-up that began as a leading modern JavaScript shop, and has transformed into a digital consultancy that partners with enterprises to create modern digital experiences AND the digital engine to efficiently evolve and scale them. Working directly with clients' teams, Rangle's experts help shape the way leading companies deliver and evolve their digital products and experiences.
While focusing on doing the right thing, we adopt an atmosphere of creativity, belonging, and fun. Ranglers are curious, brave, kind, and innovative. Together we build experiences that make an impact on the world. Come join us.
Rangle is an equal opportunity employer committed to creating a safe, diverse and inclusive environment. We encourage qualified applicants of all backgrounds including ethnicity, religion, disability status, gender identity, sexual orientation, family status, age, nationality, and education levels to apply. If you are contacted for an interview and require accommodation during the interviewing process, please let us know.