Solution Delivery Manager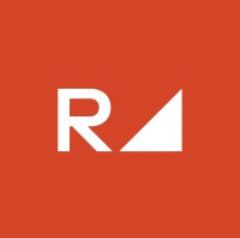 Rangle.io
Toronto, ON, Canada
Posted on Saturday, July 29, 2023
Solution Delivery Managers have expertise in Agile Delivery and Product Management. They pursue success for their clients & teams, removing impediments and creating high-performing teams to achieve business outcomes. They are responsible for end-to-end delivery, ensuring the team is delivering demonstrable value on every iteration. Reporting to a Program Director, they work with the Tech, Quality, Product, Creative, and Managing Directors, to not only deliver products and services, but also evolve and improve our current processes.
A Solution Delivery Manager manages scope and schedules with an Agile-centric approach to prioritization and value delivery. They assist with user story creation and backlog management as well as building and maintaining a product roadmap. They own the process, adhere to Rangle's Agile engagement methodologies, and are knowledgeable about the effective processes and steps needed to execute the delivery of a digital project successfully.
Your Impact
Work with high profile clients across industries on their Digital product journey; enable teams and individuals to achieve their highest potential while delivering value to our clients
Drive & influence organizational Digital maturity, advocating shipping early and often using a Lean-Agile mindset
Be a pivotal part of Rangle's growing teams and helping us shape our delivery practice
Details About Your Role
Partner closely with Managing Directors and other internal and external leaders
Demonstrate deep understanding of the client's needs, strategy and goals
Lead teams with minimum support, finding pathways with projects with ambiguity, and escalating problems to the appropriate level when necessary
Demonstrate strong consulting expertise by strategically leading and navigating crucial conversations with our clients
Act as a functional and subject matter authority for the solution that is been delivered
Facilitating discovery sessions with delivery teams and clients
Manage scope and schedules with an Agile approach to prioritization and value delivery
Build and maintain a product roadmap
In conjunction with a PO, create and manage user stories and product backlog
Ensure teams deliver demonstrable value against the client's objectives every iteration
Leverage a scalable qualitative and quantitative approach to risk management, identifying risks early, providing high visibility on impact and urgency against project milestones, and determining timely, necessary action(s)
Provide visibility and transparency both internally and externally through regular reporting, and communicate progress and risks at both the sprint and overall project level
Act as a catalyst for change and improvement in performance and quality
Provide feedback, guidance, and coaching to members of the delivery team, in collaboration with their people managers
Determine and improve morale through team health checks and team norms while guiding the group toward meeting their objectives/goals and leverage their soft skills
Create and optimize an environment where the team can focus on delivering outcomes
Provide team composition forecasts and ensuring roll-off/on's are managed smoothly within the team.
Contribute to the Community of Practice, leveraging a refined toolkit of best practices, collaboration tools, techniques, and activities
What You Bring
Consulting experience and working within consulting environments
Strong interpersonal skills, ability to manage stakeholder relationships
Excellent communication skills with proven ability to communicate with internal and external stakeholders at all levels
Experience with Scrum, Kanban and other Agile frameworks
Exceptional knowledge of Lean-Agile principles and methodologies, with an ability to put them into practice
Understanding of scaled frameworks such as SAFe, LeSS, Scaled Scrum
Experience as a Product Owner or a Product Manager or a Business Analyst
Experience with user story writing, backlog management and roadmap creation
Risk management with proven ability to establish approaches which continuously mitigate external and internal risks
Strong ability to leverage various reporting matrixes that provide project insight
Experience with creating high-performing teams
Quality-first mentality
Able to recognize and mediate conflict between parties at all levels, with both the team and with external stakeholders working with the team
Kindness, compassion, focus, drive, curiosity and thirst for learning new things
Nice to have certifications: PMI, PMP, ACP, CSM, SAFe or LeSS
Nice to have Bachelor's degree in Information Systems, or related equivalent
Headquartered in Toronto, Canada,
Rangle.io
is changing how our clients innovate. We take great ideas and apply strategy, design, and technology to bring them to life. Rangle is a scale-up that began as a leading modern JavaScript shop, and has transformed into a digital consultancy that partners with enterprises to create modern digital experiences AND the digital engine to efficiently evolve and scale them. Working directly with clients' teams, Rangle's experts help shape the way leading companies deliver and evolve their digital products and experiences.
While focusing on doing the right thing, we adopt an atmosphere of creativity, belonging, and fun. Ranglers are curious, brave, kind, and innovative. Together we build experiences that make an impact on the world. Come join us.
Rangle is an equal opportunity employer committed to creating a safe, diverse and inclusive environment. We encourage qualified applicants of all backgrounds including ethnicity, religion, disability status, gender identity, sexual orientation, family status, age, nationality, and education levels to apply. If you are contacted for an interview and require accommodation during the interviewing process, please let us know.