Program Director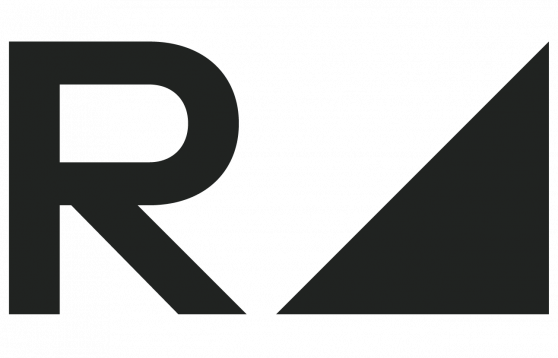 Rangle.io
Operations
Toronto, ON, Canada
Posted on Thursday, May 11, 2023
As a Program (Delivery) Director at Rangle, you are an essential figure in leading the overall planning, execution and delivery of projects and programs. You are at ease in structuring complex programs with competing priorities, multiple stakeholders, and ambitious goals. With an agile mindset, you are adept at building high-performing teams focused on delivering value, providing clarity and leadership in ambiguity, and facilitating the groundwork required for an engaged and enabled team.
You Impact
In this role you are expected to have a multiplier effect; empowering teams, and individuals and being an advocate for shipping early and often using a Lean-Agile mindset
Be a pivotal part of Rangle's growing team in Toronto and help define the technical landscape within our teams
Your Growth
Rangle provides great opportunities for personal growth in team, organizational, and technology leadership in a deeply lean/agile operating model
As a Program Director, you will get the opportunity to grow your leadership, mentorship and coaching skills. Program Directors actively grow the Delivery practice at Rangle and are in charge of fostering a learning and growth environment across the organization
Details About the Role
Effectively deliver successful and scalable products and deepen Rangle's partnership with the client, holding a clear understanding of client's and Rangle's objectives at the stakeholder and company level
Initiate projects, moving engagements from a signed SOW to an established delivery team, including resourcing, project kickoffs, articulating outcomes and success criteria and defining delivery process/approach in alignment with contractual agreements
Coordinate with Technology, Strategy, Client Services, and Design Teams to evolve client engagements and drive outcomes
Leverage reporting dashboards and metrics to anticipate, manage and communicate program risks, progress and needs to both clients and Rangle stakeholders; Lead regular meetings with project/program delivery teams
Collaborate with discipline leads to ensure Rangle's clients are receiving the best value
Build strong client relationships
Elevate Rangle's strategic partnership with each client by establishing the program governance framework, influencing/co-creating better ways of working through continuous improvement
Provide program reporting laterally and upwards for all client engagements, ensuring continuous visibility on program progress and risks against engagement objectives
Serve as the first point of escalation for the team promptly escalating risks and issues to the Account Team and/or senior management
Responsible for providing oversight and forecast needs for the management of project budgets and for prompt review and approval of client invoices
Actively identify opportunities for expansion and align Rangle consulting and new business activities (with Client Partners, strategists, etc.)
Actively collaborate with a cross-functional account team to determine Account strategies
Resource projects; forming well-balanced, cross-functional, high-performing teams, taking into account team member's developmental needs/aspirations wherever possible
Contribute to the evolution of Rangle's approach to project, program and product governance
Ensure the application of Rangle's Lean-Agile practices across programs and projects
Coach delivery team members around the application of best practices, coordinate continuous improvement initiatives where necessary, and drive initiatives to improve Rangle's capabilities and toolbox and be responsible for sharing project learnings
Research new trends in scaling Agile and incorporate innovative techniques and approaches
Serve as a voice for Agile delivery processes at Rangle, including providing guidance for sales on new and ongoing engagements
Support communities of practice pertaining to Rangle Process and continuous improvement
What You'll Bring to the Team
Extensive Agile project management experience showing progression from Scrum Master to program manager for a large client with multiple scrum teams
Account team skills at the director level
Exceptional knowledge of Lean-Agile principles and methodologies, with an ability to put them into practice to amortize risk by working iteratively
Proven ability to demonstrate accountability to external and internal stakeholders
Able to recognize and mediate conflict between parties at all levels, with both the team and with external stakeholders working with the team
Quality-first mentality
Able to contribute to or lead program reporting and metrics as needed, by working with or without a Delivery Manager to evaluate timelines and risks
Confidence to context switch between clients and projects
Able to work/coach effectively on teams without an SM
Able to clearly articulate vision and purpose, and ensure goals are well-defined for the team
Must work well without hierarchy, with a talent for diplomacy, collaboration, and conflict management
Adaptive and flexible with active listening and empathy skills
Confident, persuasive, articulate, and poised
Nice to have: degree in computer science or business tech management
Nice to have: certifications such as a PMI, ACP, CSM, SAFe or LeSS
Headquartered in Toronto, Canada,
Rangle.io
is changing how our clients innovate. We take great ideas and apply strategy, design, and technology to bring them to life. Rangle is a scale-up that began as a leading modern JavaScript shop, and has transformed into a digital consultancy that partners with enterprises to create modern digital experiences AND the digital engine to efficiently evolve and scale them. Working directly with clients' teams, Rangle's experts help shape the way leading companies deliver and evolve their digital products and experiences.
While focusing on doing the right thing, we adopt an atmosphere of creativity, belonging, and fun. Ranglers are curious, brave, kind, and innovative. Together we build experiences that make an impact on the world. Come join us.
Rangle is an equal opportunity employer committed to creating a safe, diverse and inclusive environment. We encourage qualified applicants of all backgrounds including ethnicity, religion, disability status, gender identity, sexual orientation, family status, age, nationality, and education levels to apply. If you are contacted for an interview and require accommodation during the interviewing process, please let us know.