System Engineer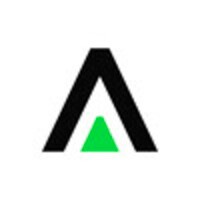 Qohash
Software Engineering, IT, Other Engineering
Remote
Posted on Saturday, October 14, 2023
Qohash is a cybersecurity startup, modernizing industry practices around the detection and protection of enterprise-sensitive information. We enable organizations to more efficiently and accurately manage data risks and prevent breaches. One of our key differentiators is the ability to provide truly actionable and meaningful insights to our users who live and breathe data security every day.
Who you are
The System Engineer has the ability to influence his team, but also to collaborate with them to create a quality product. The startup environment makes it essential for the System Engineer to work well in a fasted-paced environment which requires great time management to be able to meet deadlines. We are looking for someone who is comfortable with change, organized and committed to the success of the company.
What you will do
As a System Engineer, your responsibilities will be as follow: .
Develop and implement a timeline to achieve targets and follow the product roadmap.
Participate to discussions on technological choices and decisions regarding product development.
Participate in product development from the initial idea to deployment.
Write well-designed code and perform unit and/or integrated tests.
Resolve anomalies and problems as soon as they arise.
Participate in enhancing software efficiency
Stay on the lookout for the latest technologies and best practices.
Empower team members with skills to improve their confidence, product knowledge, and communication skills.
Help onboard and train colleagues as the team grows.
Effectively communicating technical concepts to both technical and non-technical stakeholders
What your resume shows
Bilingual (French and English)
Agile experience
3+ years of experience
A bachelor or master's degree in computer science or engineering
You have knowledge and experience with:
One of the following languages: Go, C/C++ or other OO languages (C#/Java). Golang is a plus.
Network: TLS, HTTPS, REST, GRPC etc.
Knowledge of system programming (memory management, multithreading, software optimization, garbage collection, etc.)
Testing: Unit testing, integration test, etc.
Working at Qohash means
Work with driven and smart colleagues

Operate in a truly collaborative environment with no ego
Be open and honest with feedbacks and opinions at all levels
Have a flexible schedule and vacation
Location: 100% remote