Director, Product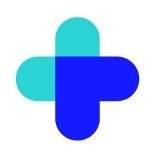 PurposeMed
Product
Remote · Canada
Posted on Wednesday, May 24, 2023
About us:
PurposeMed was founded in 2019 with the mission of improving access to complex care for underserved communities. We've grown to over 200 team members, serving hundreds of patients each month, and are continuing to grow rapidly.
PurposeMed consists of two complex care business units; Freddie, Frida, and partners with Affirming Care Pharmacy. Freddie is focused on improving sexual health through education, prevention and treatment with a focus on the LGBTQ2S+ community—we're now the largest HIV prevention service in Canada! Our second vertical, Frida, is focused on improving mental health and happiness through education, diagnosis and treatment. Frida is changing the lives of patients with easier access to adult ADHD diagnosis, and fast and affordable treatment. Affirming Care Pharmacy is a specialty pharmacy with locations in Calgary, Alberta and Mississauga, Ontario. This partnership provides our patients with an end-to-end healthcare experience, from treatment, to prescription delivery, to continuous affirming care.
We are a C100 Fellow, a member of the Lazaridis Institute, and a certified Great Place to Work® (92% of our employees agree)! Our culture is highly mission-driven; our team is passionate about bringing healthcare to those who need it most. Best of all—we have fun doing it.
Who we hope to find:
Reporting to the VP, Product, this role is the people leader for our growing team of Product Managers. We are looking for a hands-on leader who has a track record of not just successful product launches, but also developing strong talent in others, and is not afraid to roll up their sleeves and get into the trenches with a Product Manager (PM) if needed.
Though we have an office based in Calgary, this is a remote position that is open to candidates across Canada.
In this role, you'll make an impact by:
Recruiting and developing our talent in the Product Management function, supporting their professional development and driving high performance on the team

Using your product expertise to guide the PMs on everything from strategy, to defining and measuring success metrics, to conducting user research and analysis, to releasing product innovations

Monitoring our daily metrics and holding PMs accountable to performance KPIs and forecasts

Collaborating with other leaders in the larger Product-Design-Engineering-Technology (PDET) function by improving discovery and delivery processes

Ensuring that the Product Managers are solving the right problems for our patients and providers in a way that drives quantifiable outcomes for the business

Talking to our patients and providers, championing for their user needs and rallying other departmental leaders and inspiring cross-functional teams to co-create best-in-class experiences

Collaborating closely with the VP, Product to help prioritize strategic bets and define the product strategy and roadmap to grow existing revenue streams and introduce new opportunities

Developing a culture of curiosity, storytelling and evidence-driven decision-making throughout the product development process

Supporting the organizational development of a Growth Product function which is currently in its early stages and beginning to take shape
We need someone who has:
1+ years of experience in people management and growing a team

A proven track record of building high-performers

4+ years in consumer or B2B product roles where you've led successful product launches that had measurable impact on business results, and developed strong product craft so you can continue to foster an evidence and outcome-driven approach to product management and design

Experience leading with empathy, but can hold others accountable while creating a safe environment for teams to thrive in

Experience giving a team clear goals, providing coaching and strategic direction, but also the autonomy to practice their craft and grow through new opportunities

Experience with creating a positive, collaborative and user-focused culture that inspires the team to reach lofty goals

Excellent judgment and can help others with making difficult trade-off decisions quickly and decisively

The ability to say no to low priority requests without burning bridges and is able to help the team maintain focus

The ability to not easily be intimidated by change, ambiguity or new challenges: you're excited to help us innovate and iterate on our existing discovery and delivery processes
It would also be great if you have:
A proven track record of delivering products that drove commercial impact for a business

Natural collaboration with many different functional areas and the ability to be an agent of change who can bring calm to chaotic situations by effectively coordinating and communicating with stakeholders

A keen interest in building a platform that can scale across adjacent use cases

Experience in scrappy, fast-growing companies (experience in healthtech is not required)
Do you think you could be our next Director, Product? We look forward to seeing your application!
Why you should join us:
Be part of a team of great people who don't take themselves too seriously.

While we're serious about the problems we solve, we believe in having fun along the way.

Make an impact, every single day.

We're providing compassionate, affirming care to many people who have never received care for their condition.

Receive great benefits from your first day of work.

We offer plenty of paid time off, a parental leave top-up program, group benefits, learning stipends and other perks.

Work flexibly, from anywhere across Canada.*

We believe that work should fit around your life. We also have an office in Calgary available for anyone in the area!

Be confident in bringing your whole self to work.

Inclusivity is core to how we take care of our patients, our teammates and ourselves. We create spaces that are safe and affirming.
If you are looking for a place that sparks your creativity, helps others, and will push you to be your best, then you'll love PurposeMed.
*Most of our roles are performed virtually from home (in a distributed team environment) across Canada. Team members who are in "onsite" roles at Affirming Care need to be physically present at our pharmacies.

PurposeMed is committed to being an equal opportunity employer, so we highly encourage those from excluded and marginalized communities to apply. This includes groups such as (but not limited to): Indigenous, Black, and racialized communities, trans and non-binary, LGBTQIA2S+, disabled, and HIV-positive people. You don't have to check every single box above. If the job description gets you excited and you think you could contribute your expertise to our team—we hope you'll apply!