Senior Counsel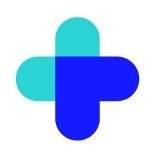 PurposeMed
Software Engineering, Legal
Remote · Canada
Posted on Friday, May 12, 2023
About us:
PurposeMed was founded in 2019 with the mission of improving access to complex care for underserved communities. We've grown to over 200 team members, serving hundreds of patients each month, and are continuing to grow rapidly.
PurposeMed consists of two complex care business units; Freddie, Frida, and partners with Affirming Care Pharmacy. Freddie is focused on improving sexual health through education, prevention and treatment with a focus on the LGBTQ2S+ community—we're now the largest HIV prevention service in Canada! Our second vertical, Frida, is focused on improving mental health and happiness through education, diagnosis and treatment. Frida is changing the lives of patients with easier access to adult ADHD diagnosis, and fast and affordable treatment. Affirming Care Pharmacy is a specialty pharmacy with locations in Calgary, Alberta and Mississauga, Ontario. This partnership provides our patients with an end-to-end healthcare experience, from treatment, to prescription delivery, to continuous affirming care.
We are a C100 Fellow, a member of the Lazaridis Institute, and a certified Great Place to Work® (92% of our employees agree)! Our culture is highly mission-driven; our team is passionate about bringing healthcare to those who need it most. Best of all—we have fun doing it.
Who we hope to find:
PurposeMed is looking for a driven, adaptable, and collaborative lawyer to join our team as Senior Counsel. Reporting into the CEO, the Senior Counsel will work closely with our leadership team to provide legal advice on a variety of matters that support our business operations, including but not limited to: corporate governance, commercial transactions, regulatory compliance, privacy, intellectual property, and employment law.
This position is open to prospective candidates throughout Canada, as the Company supports a flexible work environment, however, preference will be given to candidates who are able to attend our head office in Calgary on a regular basis.
In this role, you'll make an impact by:
Providing legal guidance and strategic advice to all departments of the Company and its affiliates

Identifying gaps; developing and implementing policies and procedures to mitigate legal risk

Ensuring PurposeMed is compliant with applicable laws and regulations, including those related to healthcare, privacy, and intellectual property

Independently structuring, drafting, negotiating and reviewing complex commercial and relationship agreements with third parties, including identifying legal and business risks and collaborating on solutions

Developing and maintaining form agreements, contract management systems, and other databases

Anticipating and addressing legal issues to protect the interests of the Company and its affiliates and reduce exposure to legal risks

Managing correspondence with external vendors and legal counsel, as necessary
We need someone who has:
A Bachelor's Degree in Law (L.LB) or Juris Doctor (J.D.)

5+ years of experience in either private practice or in-house with a focus on one or more of following practice areas: technology, emerging and high growth companies, privacy, pharmacy law or health law

The ability to work independently and manage multiple projects/stakeholders simultaneously on schedule

Strong communication and interpersonal skills and the desire to work collaboratively with others

A 'builder' mentality—you will be creating and documenting a lot of the legal best practices internally and will often operate with little structure as we scale our processes

The proven ability to think strategically and provide business units with concise analysis and recommendations

A keen eye for detail

A passion for healthcare and technology
It would also be great if you have:
Particular expertise in the areas of healthcare and/or pharmacy law (Canada and US)

Experience in the telehealth, emerging and high growth, and pharmaceutical sectors
Do you think you could be our next Senior Counsel? We look forward to seeing your application!
Why you should join us:
Be part of a team of great people who don't take themselves too seriously.

While we're serious about the problems we solve, we believe in having fun along the way.

Make an impact, every single day.

We're providing compassionate, affirming care to many people who have never received care for their condition.

Receive great benefits from your first day of work.

We offer plenty of paid time off, a parental leave top-up program, group benefits, learning stipends and other perks.

Work flexibly, from anywhere across Canada.*

We believe that work should fit around your life. We also have an office in Calgary available for anyone in the area!

Be confident in bringing your whole self to work.

Inclusivity is core to how we take care of our patients, our teammates and ourselves. We create spaces that are safe and affirming.
If you are looking for a place that sparks your creativity, helps others, and will push you to be your best, then you'll love PurposeMed.
*Most of our roles are performed virtually from home (in a distributed team environment) across Canada. Team members who are in "onsite" roles at Affirming Care need to be physically present at our pharmacies.

PurposeMed is committed to being an equal opportunity employer, so we highly encourage those from excluded and marginalized communities to apply. This includes groups such as (but not limited to): Indigenous, Black, and racialized communities, trans and non-binary, LGBTQIA2S+, disabled, and HIV-positive people. You don't have to check every single box above. If the job description gets you excited and you think you could contribute your expertise to our team—we hope you'll apply!