Game UX Designer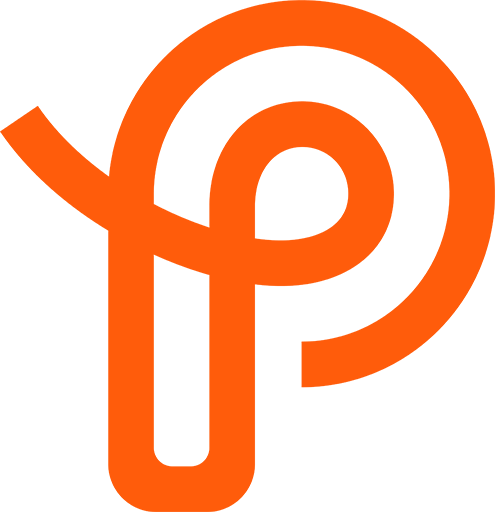 Prodigy
Design
Toronto, ON, Canada
Posted on Thursday, May 11, 2023
Prodigy Education is a global leader in game-based learning and is one of the fastest-growing EdTech companies in North America. Our mission is to help every student in the world love learning, motivating millions worldwide via fun, secure and accessible curriculum-aligned gameplay experiences. Visit
www.prodigygame.com
to learn more.
Prodigy's design practice weaves marketing, product, and game efforts into coherent experiences that inspire students to love learning, infused with brand personality, deep customer understanding, and AAA-level craft. In the design practice we have 5 core values: Impact, Excellence, Curiosity, Empowerment, and Ingenuity.
In your role as a Game UX Designer on Math Game, you will work in close collaboration with game designers, artists, engineers, and product managers to conceptualize, design, and iterate across various gameplay features and systems. Leveraging your extensive expertise in game UX, you will advocate user-centered design principles across the organization, ensuring that every aspect of the game is consistent, easy to understand, and user-friendly from the outset.
Your Impact
Take charge of designing user interfaces, menus, and interactions to optimize user experience and enhance player engagement.
Collaborate with game designers, artists, and programmers to incorporate UI elements and interactions into the game environment.
Use wireframes, mockups, and prototypes to convey design concepts and obtain feedback.
Carry out user research and usability testing to pinpoint areas for improvement and user pain points.
Refine designs based on user feedback, data analysis, and user research findings.
Assist in the creation and upkeep of UX documentation, such as style guides, design patterns, and interaction specifications.
Ensure coherence in the visual language and interaction patterns throughout all game features.
Serve as the representative of the design team in cross-functional meetings, communicating design concepts and reasoning to stakeholders, including senior leadership.
About You
5+ years of experience spanning the UX design lifecycle and shipping games elegantly
A solid grasp of user-centered design (UCD), human computer interaction, planning and conducting user research, user testing, rapid prototyping, heuristic analysis, usability and accessibility concerns
You have knowledge and experience designing within game pipelines, while using metrics to validate and inform your product decisions
You have worked with a design system and/or a component library and are comfortable working within technical constraints designing for games
Using your product, interaction, and visual design skills, you can help create and build new features with the ability to iterate solutions efficiently and thoughtfully
Not afraid to stretch yourself outside of your comfort zone to take on new challenges, and love continuous learning
Proficiency with current tools such as Figma, Miro, and Protopie (or other prototyping software).
Solid written and verbal communication skills with the ability to present a strong rationale for design decisions and represent the voice of the user
A portfolio of shipped games that demonstrate your design expertise
Bonus Points
Experience designing within Edtech
Experience designing for children
Working At Prodigy
Why Prodigy? Here at Prodigy, our employees are the foundation of our organization - an asset that transforms our mission into a reality! For this reason, we offer our employees a Total Rewards Program that is geared towards their financial, physical and mental well-being.

Benefits

Employees receive full health benefits from day one! Including separate allocation for mental health.
Employee stock options and savings plan
$500.00 to create your own work from home set-up
We pride ourselves on constant learning, which is why we offer our employees an annual learning fund of $1200.00
Prodigy Savings Program (RRSP, TFSA)
We value wellness, so in addition to wellness classes and benefits, we also offer an additional $720.00 fund to all employees

Prodigy Perks

Flexibility to choose whether you work from home or in-office, based on what works best on any given day
Flexible working hours
Monthly "no meeting day" Tuesdays
Extended long weekends throughout the year!
Want to work from anywhere in the world? We offer 4 weeks of "work from anywhere" per year!

Please note: the privacy and security of our users are of the utmost importance to us, and all employees will be expected to act in accordance with Prodigy's stringent security policies.

Follow us on Instagram to learn more, or visit our website at

www.prodigygame.com

to view additional benefits and perks and our Culture Blog.

Get a sense of our culture through one of our news article written by the Toronto star There's more to corporate culture than mandatory fun!, following an interview with our Chief People officer on how we create an engaging, flexible and fulfilling work environment! https://www.thestar.com/business/mars/2023/04/10/theres-more-to-corporate-culture-than-mandatory-fun.html
#LI-Remote, #LI-SM1
Come as you are. We believe the power of our collective potential will transform education. We are building towards a diverse, inclusive, and equitable workplace to empower and create access and opportunity for all. We welcome applications from people from all underrepresented groups, including (but not limited to) people of any gender, age, or religion, members of the LGBTQIA2+ community, BIPOC and other underrepresented races and nationalities, people with disabilities, veterans, and anyone who may contribute to the further diversification of Prodigy Education. If you feel like you don't have all the qualifications for this position and are willing to use your initiative to learn the rest, we'd still love for you to apply!
We are an equal opportunity employer and are committed to providing employment accommodation in accordance with the Ontario Human Rights Code and the Accessibility for Ontarians with Disabilities Act, 2005 (AODA). Prodigy Education will provide accommodations to job applicants with disabilities throughout the recruitment process. If you require accommodation, please notify us at jobs@prodigygame.com, and we will work with you to meet your needs.