Product Manager, Analytics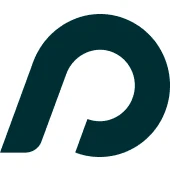 Procurify
Product, Data Science
Remote
Posted on Friday, September 1, 2023
Procurify's Intelligent Spend Management platform provides hundreds of organizations worldwide with real-time visibility and control over all business spend. We're looking for a talented and team-driven Product Manager (Analytics) to join us on our journey.
ABOUT THE ROLE
Procurify is looking for an eager, motivated, and dynamic person who is passionate about product.
The right candidate will have a knack for solving some of the most pressing technology challenges, and share our values of Creativity, Courage, Curiosity, Compassion, and Customer Obsession.
Everyone at Procurify is a team player. A big part of this role involves building relationships internally and externally and advocating for our customers. We're seeking entrepreneurial people who are willing to challenge the status quo and contribute to larger strategic objectives.
What you'll be working on
As our Product Manager (Analytics) you'll be working on a squad of amazing, empowered people who specialize in development and design. Together with your passion for business, you will collaborate throughout the development process to gather requirements and deliver polished features that customers love! In this role, you will:
Define and communicate the product vision, strategy, and roadmap to internal stakeholders and cross-functional teams.
Build, manage, and maintain the product backlog, focusing on business value and priority while delivering incremental value
Lead the product development process, from ideation and planning to release and iteration.
Drive product launches, including defining go-to-market strategies and supporting marketing and sales activities.
Monitor key product metrics and use data-driven insights to evaluate product performance and inform future enhancements.
Engage with customers to gather feedback, understand their needs, and ensure customer satisfaction.
Proactively seeking and specing out major gaps and opportunities in our market through researching industry trends, customer needs, and competitors.
Who we're looking for
2-3+ years of experience as a Product Manager in a SaaS B2B environment
Experience shipping Embedded Analytics products is strongly preferred
Knowledge of the tech stack powering Analytics products is strongly preferred (ThoughtSpot, Sisense, MS PowerBI, etc)
Experience working in an Agile environment
Experience working within a triad with Design and Engineering partners
A strong desire to understand the "why" behind actions and to truly understand the core problem within every opportunity
Experience with product analytics tools (MixPanel, Metabase, etc) is a bonus
Experience with Accounting, Finance or Procurement is a bonus
Strong problem-solving and analytical skills using qualitative and quantitative evidence
Excellent teamwork and communication abilities.
Comfortable focusing on multiple competing priorities and solving challenging problems
Comfortable working, improving, and maintaining existing solutions
Education in Computer Science or MBA is preferred
WHY PROCURIFY?
We're committed to helping mission-driven organizations spend smarter
Procurify is a remote-first company with a big heart and a strong ambition to modernize the way organizations manage business spend. We're looking for talented and team-driven individuals to join us on our journey to build a place where the best people want to work – a place where every team member is championed to do their best work, chase their dreams, and put their wildest ideas to the test.
You're empowered to do your best work
We've created an environment where personal and professional growth is a real priority. Some of the great perks we offer include:
Flexible working: We're a remote-first organization with flexible working hours. Work anywhere from within Canada!
Four-day workweek: Burnout is real. To help you restore balance between work and life, all Procurify team members work four days a week.
Unlimited responsible time off: Work hard, play harder. All team members can take advantage of our unlimited responsible time off policy.
Extended health benefits: Massage appointments, dental coverage, counseling… You name it, our extended health benefits program likely covers it. Take advantage and become the best version of yourself.
Community initiatives: We have a strong commitment to community. Join one of our regular community days, donate to our Donate Your Day program, and get involved with one of our lunch and learns.
Stock options: Everyone has a chance to own a part of Procurify!
DEI initiatives: We regularly run a diversity, equity, and inclusion roundtable where we host guest speakers and tackle the topics that matter.
We have an amazing team
We've welcomed team members who were boat captains, funeral directors, swing dancers, competitive gamers, plumbers, and novelists. Everyone has a story and we're here to embrace them!
LEARN MORE
Procurify is an Equal Opportunity Employer. We do not discriminate against any team members or applicants for employment because of race, color, disability, sex, age, national origin, religion, sexual orientation, or gender identity and/or expression.
If you feel like you don't meet all of the requirements for this role, we encourage you to apply anyway. We know that feelings of imposter syndrome can get in the way of meeting incredible candidates, and we certainly don't want those feelings to get in the way of meeting you! We really want to get to know you and why you're great for the role. Please avoid including your picture and age on your resume.
Apply online today and let's start a conversation.
To find out more about Procurify, check these resources out: