UX/UI Designer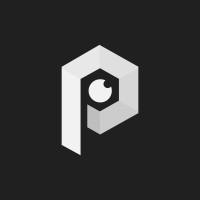 Prevu3D
Design
Posted on Wednesday, December 7, 2022
We're looking for a talented UX/UI Designer to lead and create our entire design culture, from our visual identity to the look & feel of our product. The candidate should have the experience to build, manage a team using the best practices.
As a Lead UX/UI, you will:
Own product design decisions, projects and their execution
Construct user experiences with an emphasis on clarity as well as strong understandings of use-cases and user flows
Make strategic design and UX decisions, across the product spectrum
Lead the front-end user-experience of our product/B2B Saas Platform
Translate concepts into user flows, wireframes, mockups and prototypes that lead to intuitive user experiences
Communicate effectively in cross-functional product and marketing teams.
The current skills we are looking for are :
3 to 5 years' experience in UX/UI Design. B2B/SaaS experience is a +
Knowledge of Adobe Creative suite, Sketch and InVision
Experience in Game development / Game engine experience is a +
Ability to self-manage, manage up and take initiative to drive project success
The location is at Saint-Henri, Montreal, in a young, friendly and open-minded workplace environment. Come make a difference at Prevu3D