Lead Technologist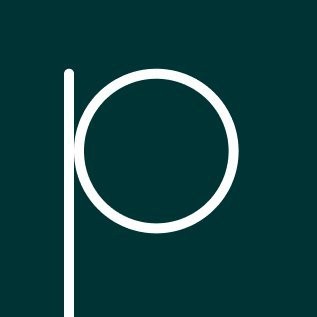 Prenuvo
Boca Raton, FL, USA
Posted on Tuesday, November 21, 2023
About Us
At Prenuvo, we are on a mission to flip the paradigm from reactive "sick-care" to proactive health care. Our award-winning whole body scan is fast (under 1 hour), safe (MRI has no ionizing radiation), and non-invasive (no contrast). Our unique integrated stack of optimized hardware, software, and increasingly AI, coupled with the patient-centric experience of our clinics across North America, have allowed us to lead the charge against "we caught it too late again." Prenuvo operates preventative screening clinics in Vancouver, Silicon Valley, Dallas, Boca Raton, Minneapolis, Los Angeles, New York City, and Chicago, with more clinics in North America and internationally in the next 2 years.
The Opportunity
We are changing healthcare and bringing a slow moving goliath of an industry into the present while blazing a trail into the future of radiology and clinical operations through software, automation and AI. We are seeking an experienced Lead Technologist to join our dynamic team. As the healthcare industry evolves, your role will be pivotal in overseeing and advancing our technical operations, driving positive change and impact. We believe that every individual deserves access to top-quality healthcare services. Join us to reshape the landscape of healthcare and make a lasting difference in people's lives.

As the Lead Technologist, you will be responsible for overseeing and enhancing the clinical operations of our healthcare clinics within the region. You will be a driving force in ensuring the smooth operations, quality, and advancement of technical processes, contributing to the overall success of the organization's healthcare initiatives.
What You'll Do
Provide leadership and direction to the technical team, ensuring the highest standards of performance and innovation in medical imaging technology
Oversee day-to-day technical operations, ensuring efficiency, accuracy, and adherence to quality standards in medical imaging processes
Work closely with cross-functional teams, including medical professionals, data scientists, and engineers, to drive collaborative efforts in enhancing and optimizing medical imaging technologies
Stay abreast of technological advancements in medical imaging and healthcare IT, and lead the implementation of cutting-edge solutions to improve service offerings
Establish and maintain rigorous quality control measures to ensure the accuracy and reliability of medical imaging results
Foster a culture of continuous learning and professional development within the technical team, promoting a collaborative and innovative work environment
Provide training and professional development opportunities for the technical team to ensure that members stay current with industry best practices and maintain a high level of expertise
Oversee projects related to the implementation of new technologies, equipment upgrades, or process improvements. This includes managing timelines, budgets, and resources effectively
Ensure that all technical operations adhere to industry regulations and compliance standards, including those related to patient confidentiality and safety
Address technical issues and challenges that may arise during the imaging process promptly, working to identify and implement solutions to maintain operational efficiency
Promote a culture of continuous learning and development among clinic staff to enhance their clinical skills and professional growth
The salary offered for this position ranges from $100,000 to 135,000 USD annually
What You'll Bring
Relevant ARRT/ARMRIT certification
Optional: A degree or equivalent in healthcare administration, business administration, healthcare-related field, or equivalent experience
Knowledge of RIS and PACS systems, best practice principles, procedures, protocols, and equipment
Related experience in a senior or administrative capacity in a clinical setting including supervisory experience, or an equivalent combination of education, training and experience
Strong knowledge of medical imaging, in particular MRI
Excellent project management skills with a track record of successful project implementation
Leadership abilities, including the capacity to inspire and motivate a team
Familiarity with industry regulations and compliance standards
A track record of fostering a culture of patient-centered care and operational excellence
Passion for transforming healthcare and driving innovative solutions
Our Values
We empower

- We are all agents for change in transforming healthcare and in transforming our health

We work together

- We work together to support and deliver the best for our members and ourselves

We bring transparency

- Positive change comes from transparency in where we stand as a company, as colleagues and as Prenuvo members
What We Offer
An avenue to make a positive impact on people's lives and their health

We believe in preventative healthcare for everyone, including our team - Prenuvo provides free, whole-body scans to each team member

Growth opportunities are at the heart of our people journey, we're doing big things with bright minds - there is no single path to success, it can be shaped along the way

Building strong relationships is at the core of everything we do - our team gets together each week to connect, share, and socialize

Recognizing time away to restore is vital to our wellbeing - we have a flexible vacation policy and we will encourage you to use it

We offer a comprehensive benefits package including health, dental, vision, including Mental Health coverage, to support you and your family
We are an equal opportunity employer and value diversity at our company. We do not discriminate on the basis of race, religion, color, national origin, gender, sexual orientation, age, marital status, veteran status, or disability status.