MRI Radiologist - Teleradiology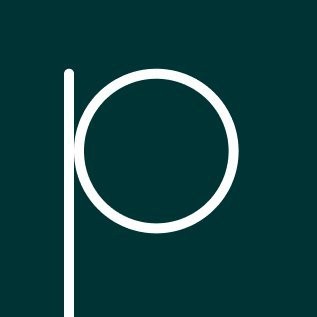 Prenuvo
Multiple locations · Atlanta, GA, USA · Georgia, USA · Minneapolis, MN, USA · Boca Raton, FL, USA · Florida, USA · Chicago, IL, USA · California, USA · Texas, USA · Los Angeles, CA, USA · Illinois, USA · Dallas, TX, USA · Redwood City, CA, USA · Minnesota, USA
Posted on Saturday, November 11, 2023
About us
At Prenuvo, we are on a mission to flip the paradigm from reactive "sick-care" to proactive health care. Our award-winning whole body scan is fast (under 1 hour), safe (MRI has no ionizing radiation), and non-invasive (no contrast). Our unique integrated stack of optimized hardware, software, and increasingly AI, coupled with the patient-centric experience of our clinics across North America, have allowed us to lead the charge against "we caught it too late again." Prenuvo operates preventative screening clinics in Vancouver, Silicon Valley, Dallas, Boca Raton, Minneapolis, Los Angeles, New York City, Bethesda, and Chicago, with more clinics in North America and internationally in the next 2 years.
The Opportunity
We are a fast growing healthcare company specializing in whole body MRI screening - pioneering WB-MRI's utility within a preventative healthcare and innovative clinical radiology practice. Our patient mix includes a combination of self-referred patients as well as physician-referred, from primary care doctors as well as specialists.
We are looking to expand our team of Radiologists for our rapidly growing practice across North America. Ideally you are a Radiologist with a strong MRI foundation.
Help reshape the world through proactive healthcare while working with cutting-edge technology and high performing teams with deep expertise. Join us to make an even bigger difference in patient's lives!

Not Your Average Radiologist Position:
This position can be onsite or remote - we welcome teleradiology
Full-time or part-time positions available - we will collaborate to fit your lifestyle
No on-call or traditional shift-coverage responsibilities - self-determination of individualized work schedule while maintaining the overall weekly volume goals
We offer the opportunity for additional state licensing and certification support
Salaried or independent contractor positions with typical volume-based compensation for full-time equivalents ranging from $450,000-550,000 annually
Competitive total compensation package
What You'll Do
Report Prenuvo whole body MRI (or bring the desire to expand on your foundational expertise and learn)

Read cases on site, or have a remote radiology workstation which is approved for use by the ACR or DAP (Canada) - depending on the location you are working

Provide the highest level of service to our patients and referring physicians

Become a part of an ongoing education program for staff, including case reviews with MRI technologists

Utilize ancillary tools and equipment appropriately: PACS and other software systems

Troubleshoot PACS and IT issues to a reasonable level

Relay and discuss urgent findings with referring practitioners

Relay urgent findings and findings of interest to the MRI technologists

Commit to availability for reporting a minimum number of Prenuvo scans per week

Become an instrumental part of a culture of communication, teamwork and learning

Join a collegial group of radiologists from diverse specialty backgrounds to further deepen our overall collaborative expertise as a group in providing the highest quality WB-MRI diagnostic expertise for our patients
What You'll Bring
Licensed with the appropriate board - must be a fellow of the American Board of Radiology or the Royal College of Physicians and Surgeons of Canada - depending on the location you are applying for. Dual licensure would be advantageous

Must stay current with CME credits

For American applicants - must maintain state license and remain in good standing with the ACR

For Canadian applicants - must maintain membership in the Canadian Medical Protective Association (or equivalent) & must participate in the Royal College of Physicians and Surgeons of Canada MOC program (or equivalent)

A body MRI fellowship is a bonus
What We Offer
An avenue to make a direct patient-facing impact on people's lives and their health

We believe in preventative healthcare for everyone, including our team - Prenuvo provides free, whole-body scans to each team member

Growth opportunities are at the heart of our people journey, we're doing big things with bright minds - there is no single path to success, it can be shaped along the way

Building strong relationships is at the core of everything we do - our team gets together each week to connect, share, and socialize

Recognizing time away to restore is vital to our wellbeing - we have a flexible vacation policy and we will encourage you to use it

We offer a comprehensive benefits package including health, dental, vision, including Mental Health coverage, to support you and your family
Our Values
We empower

- We are all agents for change in transforming healthcare and in transforming our health

We work together

- We work together to support and deliver the best for our members and ourselves

We bring transparency

- Positive change comes from transparency in where we stand as a company, as colleagues and as Prenuvo members
We are an equal opportunity employer and value diversity at our company. We do not discriminate on the basis of race, religion, color, national origin, gender, sexual orientation, age, marital status, veteran status, or disability status