Member Support Representative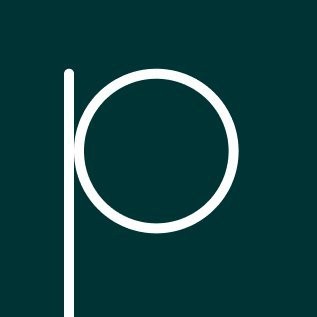 Prenuvo
Customer Service
Toronto, ON, Canada
Posted on Tuesday, October 17, 2023
About Us
At Prenuvo, we are on a mission to flip the paradigm from reactive "sick-care" to proactive health care. Our award-winning whole body scan is fast (under 1 hour), safe (MRI has no ionizing radiation), and non-invasive (no contrast). Our unique integrated stack of optimized hardware, software, and increasingly AI, coupled with the patient-centric experience of our clinics across North America, have allowed us to lead the charge against "we caught it too late again." Prenuvo operates preventative screening clinics in Vancouver, Silicon Valley, Dallas, Boca Raton, Minneapolis, Los Angeles, New York City, and Chicago, with more clinics in North America and internationally in the next 2 years.
The Opportunity
We are changing healthcare and bringing a slow moving goliath of an industry into the present while blazing a trail into the future of radiology and clinical operations through software, automation and AI. We are looking for Member Support Representatives to join our growing team! based out of our Vancouver Head Office and Toronto Office.
This is a crucial role for our Member Success team - you will be supporting sales, patient care and retention efforts by assisting with incoming inquiries and requests. As a Member Support Representative in a company that values member experience, you will play a key role in shaping and improving the member experience, providing exceptional customer service to members and ensuring they have a positive experience. Our patients' wellbeing is our top priority!
To succeed in this role, you will need to be highly customer-focused and have a strong understanding of member needs and preferences. You should be comfortable working in a fast-paced startup environment and be able to prioritize competing demands. Strong communication and interpersonal skills are essential, as is the ability to analyze data and use it to inform decision-making.
What You'll Do
Provide excellent customer service to members through various channels, including phone, email, and chat.
Respond to inquiries and resolve member issues (patients and physicians) in a timely and professional manner.
Educate members on the organization's services, policies, and procedures.
Assist members with account setup and management, including login issues, password resets, and billing questions.
Escalate complex issues to appropriate departments for resolution.
Maintain accurate records of member interactions and follow up on outstanding issues.
Identify opportunities to improve member satisfaction and retention.
Participate in training and professional development activities to stay up-to-date on company products and services.
Collaborate with other departments, such as sales and marketing, to provide a seamless member experience.
Assist in scheduling member appointments for scans
Guide members with their medical intake forms and troubleshoot related issues
Act as a primary contact to manage and resolve incoming complaints with products or services
Remain calm and use supportive language when dealing with upset members and stressful situations
Engage in new member phone calls and milestone member retention calls
Use established systems and structures to record and report on member satisfaction
Have a willingness to take on other tasks and projects as they arise
What You'll Bring
Industry experience in customer support, service, and success is an asset
You're self-aware and open-minded - functioning with a high level of emotional intelligence and an inclusive approach
You're reliable and self-motivated - excited by fast-paced work, and are able to work well under pressure
Strong interpersonal skills - ability to communicate in a professional and courteous manner with patients, coworkers, management, and medical professionals
Excellent written and verbal communication skills - interpersonal and collaborative skills
Ability to multitask and prioritize in a fast-paced environment.
Professionalism - you will personify the welcoming face of our clinics and services
Understanding and exhibiting a high emphasis on patient privacy and confidentiality
Exceptional time management skills, exhibiting sound judgment, and the ability to multi-task is paramount
Ability to work flexible hours, including weekends and holidays.
You're passionate about the Prenuvo mission - you will be able to make an impact with your work as we are constantly evolving and implementing improvements
Our Values
We empower - We are all agents for change in transforming healthcare and in transforming our health
We work together - We work together to support and deliver the best for our members and ourselves
We bring transparency - Positive change comes from transparency in where we stand as a company, as colleagues and as Prenuvo members
What We Offer
An avenue to make a positive impact on people's lives and their health
We believe in preventative healthcare for everyone, including our team - Prenuvo provides free, whole-body scans to each team member
Growth opportunities are at the heart of our people journey, we're doing big things with bright minds - there is no single path to success, it can be shaped along the way
Building strong relationships is at the core of everything we do - our team gets together each week to connect, share, and socialize
Daily health at Prenuvo means having space to take a break and refuel - at our office locations, we keep our break room stocked with good coffee and healthy snacks
Recognizing time away to restore is vital to our wellbeing - we have a flexible vacation policy and we will encourage you to use it
We offer a comprehensive benefits package including health, dental, vision, including Mental Health coverage, and an Employee and Family Assistance Program to support you and your family
We are an equal opportunity employer and value diversity at our company. We do not discriminate on the basis of race, religion, color, national origin, gender, sexual orientation, age, marital status, veteran status, or disability status.