Head of Design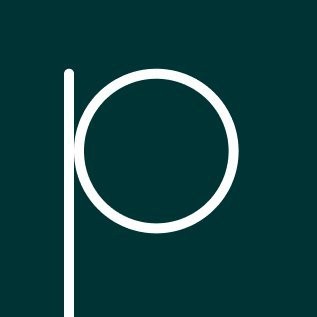 Prenuvo
Design
Vancouver, BC, Canada
Posted on Friday, October 13, 2023
About Us
At Prenuvo, we are on a mission to flip the paradigm from reactive "sick-care" to proactive health care. Our award-winning whole body scan is fast (under 1 hour), safe (MRI has no ionizing radiation), and non-invasive (no contrast). Our unique integrated stack of optimized hardware, software, and increasingly AI, coupled with the patient-centric experience of our clinics across North America, have allowed us to lead the charge against "we caught it too late again." Prenuvo operates preventative screening clinics in Vancouver, Silicon Valley, Dallas, Boca Raton, Minneapolis, Los Angeles, New York City, and Chicago, with more clinics in North America and internationally in the next 2 years.
The Opportunity
We are changing healthcare and bringing a slow moving goliath of an industry into the present while blazing a trail into the future of radiology and clinical operations through software, automation and AI. We are looking for a Head of Design to join our team (ideally based out of our Vancouver or LA HQ)! An established design leader, fluent in brand and product marketing and design, with expert administrative and inspiring creative management skills. You are an experience-first and user-first designer and big picture thinker and dreamer. You also don't let all that dreaming come in the way of getting a lot done, and doing so in organizationally effective ways!
The ideal candidate has managed design teams across marketing and product, has a well-built design point of view that can thrive within the codes of a brand ethos, and is aware and excited by the challenges of developing creative in a regulated environment. The Head of Design can also seamlessly elevate the skills and perspectives of their team and find the right balance between quality, speed, and cost on every project.
What You'll Do
Unify design functions at Prenuvo across brand, marketing, and product design (internal and external facing products)
Lead a creative team comprised of a lead brand designer, graphic designer, video/photo creator, and product designers
Where applicable, also handle external design and copywriting partners as they work in an embedded way with our team
Consolidate all design activities into scalable processes, and along a unified brand language across all of our interfaces
Embody the Voice of Design and be the guardian of the Prenuvo brand, and inspire the design team accordingly
Deeply understand the Prenuvo brand identity, and refine and evolve it over time with every practical use case application
Assess and make the most out of a balance of brand and performance marketing, defining a clear vision for Prenuvo design in line with our strategic priorities, our business planning and needs, making smart bets in a period of high growth and constant change
Build a design organization that works seamlessly at the pace of regular creative reviews, up-leveling every step of these processes with your design eye as well as your business hat
Play a critical strategic leadership role at all levels, and across stakeholders: executives, product managers, business owners, engineering, and marketing programs – become the unavoidable strategic thinking partner for all things design
Plan and drive budget requirements and resource planning with the relevant stakeholders (marketing, product, engineering, etc.)
With all that, never shy away from rolling up the sleeves and doing hands-on design work, ensuring design is rarely a blocker in getting high-impact initiatives, small or big, through implementation
What You'll Bring
You've managed a design team, ideally across brand and product, of at least 10-15+ designers and producers at a design-centric organization
You've owned a design organization's strategic planning and you are as strong an administrator as you are a design leader
5 or more years of experience as a senior-level designer. Preference will be given to candidates who have experience directing complex solutions for medical products and/or services
A degree in a visual or experiential design discipline or equivalent professional experience
Ability to work with clients to understand detailed requirements and determine a plan that will ensure they are met or exceeded
Excellent interpersonal skills to clearly and effectively communicate the creative vision, concepts, ideas, and solutions to stakeholders, internal teams, and clients
Ability to work effectively in a team setting, including synthesizing abstract ideas into concrete design implications
Extensive supervisory experience (including leadership, team-building, and delegation) leading and managing a creative team
A solid grasp of art history, design history, photography and the visual arts, pop culture, and counterculture, fluency in current technology, politics, and a deep understanding of the zeitgeist of social tastes and current affairs
Be excited about collaborating and communicating closely with teams and other stakeholders via a distributed model to regularly deliver design solutions for approval.
Be open to receiving feedback and constructive criticism
Our Values
We empower - We are all agents for change in transforming healthcare and in transforming our health
We work together - We work together to support and deliver the best for our members and ourselves
We bring transparency - Positive change comes from transparency in where we stand as a company, as colleagues and as Prenuvo members
What We Offer
An avenue to make a positive impact on people's lives and their health
We believe in preventative healthcare for everyone, including our team - Prenuvo provides free, whole-body scans to each team member
Growth opportunities are at the heart of our people journey, we're doing big things with bright minds - there is no single path to success, it can be shaped along the way
Building strong relationships is at the core of everything we do - our team gets together each week to connect, share, and socialize
Recognizing time away to restore is vital to our wellbeing - we have a flexible vacation policy and we will encourage you to use it
We offer a comprehensive benefits package including health, dental, vision, including Mental Health coverage, to support you and your family
We are an equal opportunity employer and value diversity at our company. We do not discriminate on the basis of race, religion, color, national origin, gender, sexual orientation, age, marital status, veteran status, or disability status.