Patient Care Concierge, Team Lead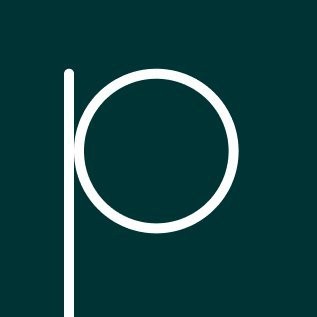 Prenuvo
New York, NY, USA
Posted on Wednesday, October 11, 2023
About Us
At Prenuvo, we are on a mission to flip the paradigm from reactive "sick-care" to proactive health care. Our award-winning whole body scan is fast (under 1 hour), safe (MRI has no ionizing radiation), and non-invasive (no contrast). Our unique integrated stack of optimized hardware, software, and increasingly AI, coupled with the patient-centric experience of our clinics across North America, have allowed us to lead the charge against "we caught it too late again." Prenuvo operates preventative screening clinics in Vancouver, Silicon Valley, Dallas, Boca Raton, Minneapolis, Los Angeles, New York City, and Chicago, with more clinics in North America and internationally in the next 2 years.
The Opportunity
We are looking for a Full-time Patient Care Concierge, Team Lead to join our New York City clinic team! Our ideal candidate is a team-player and natural problem-solver. They are able to bring genuine compassion and their sharp attention to detail to care for real people each day. Our clinic will operate up to (7) days a week at full capacity - Monday to Sunday. This role may require scheduling for weekdays, weeknights and weekends as needed. It is an on-site position. All clinic employees must be fully vaccinated against COVID-19.

What You'll Do
As a Patient Care Concierge, Team Lead, you will provide onsite leadership, training, and support to our Bethesda Patient Care team. You will also be responsible for efficient operations of the clinic location, including day-to-day involvement with our patients from the moment they are booked to the time they receive their post-scan follow up - ensuring their journey is smooth and they feel well-taken care of. Our patients' wellbeing is our top priority!
Team Lead Responsibilities:
Hosting regular one-on-one meetings with PCCs to give/receive feedback, provide updates on processes and the company, discuss career growth opportunities, and to check-in with each team member individually
Hosting team meetings to ensure everyone is aligned on systems and processes
Finding coverage if someone is sick or needs time off and adjusting the schedule to ensure all shifts are covered
Offering support by answering questions and helping find solutions in difficult situations
Taking the lead with ordering clinic supplies and inventory
Overseeing that tasks are being completed and prioritized appropriately
Supporting with hiring and onboarding process, interviewing candidates, training new PCCs
Building training materials for new hires
Collaborating with other teams (sales, techs, radiologists etc) to create a seamless member experience
Assessing current workflows and processes to improve them
Patient Support
Phone, Email, In-person
Pre-scan questions (e.g., helping with medical intake form, giving directions, parking)
Post-scan questions (e.g., when they will receive their report, how to schedule consultation call)
Issue identification, troubleshooting and reporting
Pre-scan Patient Outreach
Appointment Reminders
Safety and Health/Medical intake form completion status reviews and reminders prior to arrival
Patient Arrivals & Intake
Technologist communication
Identity verification
Payment processing/verification
Health Practitioner Verification
Contact details
Report distribution method(s)
Medical intake form assistance
Prescription protocol and policies
Patient orientation/preparation
Set scan expectations
Provide report access instructions
Assist with app installation issues
Patient Scan Preparation & Post-scan Support
Escort to change room and scan instructions
Technologist communication
Reiterate next steps and what to expect
Patient follow ups and requests
Booking follow up scans
Satisfaction survey
Calls informing report availability
Assisting with Nurse Practitioner consultation call scheduling
Asking for referrals and review
Report distribution
Coordinating with Health Practitioners
Amplification of Patient Experience
What You'll Bring
You're self-aware and open-minded - functioning with a high level of emotional intelligence and an inclusive approach
You're reliable and self-motivated - excited by fast-paced work, and are able to work well under pressure
Industry experience in customer support, service, and success is an asset
Strong interpersonal skills - ability to communicate in a professional and courteous manner with patients, coworkers, management, and medical professionals
Excellent written and verbal communication skills - interpersonal and collaborative skills
Professionalism - personifying as the welcoming face of our clinics and services
Understanding and exhibiting a high emphasis on patient privacy and confidentiality
Exceptional time management skills, exhibiting sound judgment, and the ability to multi-task is paramount
You're passionate about the Prenuvo mission - you will be able to make an impact with your work as we are constantly evolving and implementing improvements
Our Values
We empower - We are all agents for change in transforming healthcare and in transforming our health
We work together - We work together to support and deliver the best for our members and ourselves
We bring transparency - Positive change comes from transparency in where we stand as a company, as colleagues and as Prenuvo members
What We Offer
An avenue to make a positive impact on people's lives and their health
We believe in preventative healthcare for everyone, including our team - Prenuvo provides free, whole-body scans to each team member
Growth opportunities are at the heart of our people journey, we're doing big things with bright minds - there is no single path to success, it can be shaped along the way
Building strong relationships is at the core of everything we do - our team gets together each week to connect, share, and socialize
Recognizing time away to restore is vital to our wellbeing - we have a flexible vacation policy and we will encourage you to use it
We offer a comprehensive benefits package including health, dental, vision, including Mental Health coverage, to support you and your family
Compensation Offered: The base salary for this position will be $74,219 in local currency
We are an equal opportunity employer and value diversity at our company. We do not discriminate on the basis of race, religion, color, national origin, gender, sexual orientation, age, marital status, veteran status, or disability status.