Senior People Business Partner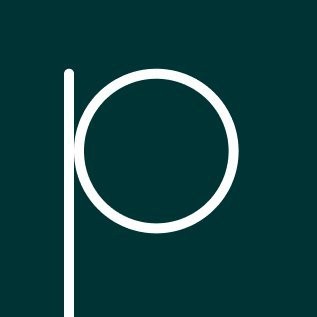 Prenuvo
People & HR
California, USA
Posted on Thursday, September 28, 2023
About Us
Today, we are hungrier than ever for data on our sleep, heart rate, training, recovery, genetics, you name it. But getting any insights into what is really happening in our bodies has been elusive. The 100- year-old physical just does not cut it anymore. Prenuvo is a whole-body MRI scan in under an hour - enhanced by AI. It allows you to move from a passenger to a driver by taking charge of your health. We are a mission driven company and the brand that pioneered the use of advanced MRI using AI to proactively screen for cancer and disease. Based on over 10 years of clinical research, Prenuvo can detect solid tumors at Stage 1 and over 500 other health conditions, leading to much better health outcomes for its patients. Prenuvo operates preventative screening clinics in Vancouver, Silicon Valley, Dallas, Boca Raton, Minneapolis, Los Angeles, New York City, and Chicago, with more clinics in North America and internationally in the next 2 years.
The Opportunity
We are changing healthcare and bringing a slow-moving goliath of an industry into the present while blazing a trail into the future of radiology and clinical operations through software, automation and AI. We are looking for a Senior People Business Partner to provide solutions and advocacy to employees, managers, and senior leaders by implementing key HR processes, practices and policies.
The ideal team member will partner with business leaders, coach employees, manage ambiguity, and adapt to change in a fast-paced, startup organization. The purpose of the role is to provide end to end HR support for employees. Prenuvo's Senior People BP should have a tenured understanding of US employment standards and protocol.
What You'll Do
Business Strategy
Prioritize understanding the business and its needs in order to provide the best strategic guidance to the executive and leadership team
Communicate and align HR priorities and goals with leaders to ensure an effective partnership; driving employee satisfaction, engagement, and retention
You will drive the collaboration between our People Team and leadership to inform and develop the design and implementation of People programs and HR frameworks (compensation, performance, learning & development, policy changes, compliance etc.)
Provide insights and HR solutions that contribute to achieving organizational goals.
Employee Relations
Be a key member of the leadership team by maintaining a pulse on the culture, speaking truth to leadership, and championing a diverse and inclusive workforce and environment
Serve as a subject matter expert to leaders on people-related issues to solve complex organizational challenges and serve as a coach and advisor to the business leaders; holding a high bar for our values and behaviors
Proactively address employee concerns, disputes, and performance issues, fostering a positive and productive work environment
Change Management
Lead and support change management initiatives throughout Prenuvo's hypergrowth ensuring smooth transitions during this period of organizational transformation
Navigate ambiguity and drive organizational change in our fast-paced startup environment, promoting adaptability and resilience among employees
Promote adaptability and resilience among employees in a dynamic healthcare environment
Training & Development
Assist in Performance Management implementation - performance review cycles, assessment and development process, including bi-annual management reviews.
Partner with Department Heads to build and create learning opportunities for each team member to grow professionally and personally.
Ensure managers and team leads have proper training to effectively support their team and navigate employee relations.
Survey team members to determine any training and development programs that would help them thrive and execute on them.
Create documentation and processes for career development pathways through internal tools such as: Lattice Grow and Confluence.
Employee Engagement and Culture
Support in the creation of monthly, quarterly, and annual team events that enable team building, cross functional team engagement, and an overall positive employee experience
Ensure that new initiatives and decisions are in alignment with Core Values and Purpose
Create processes and events for new hires to quickly permeate into our organization's culture
Communicate any new or updated initiatives and processes to increase organizational alignment
Be the champion and work with department heads and team members to organize ad-hoc events to bring the company together
Talent Acquisition/Retention
Help build Employer brand awareness to continue to attract top talent
Partner with the talent acquisition team to assess staffing needs and plan for future talent requirements
Ensure that recruitment practices align with our organization's values and goals
Create and execute employee retention initiatives to cultivate a workplace environment that is supportive, inclusive, and engaging, fostering a sense of value and motivation for employees
Track and report on key retention metrics to assess the effectiveness of retention efforts and make data-informed decisions
What You'll Bring
You have 5 or more years' experience as a strategic HR Business Partner, preferably in a relevant fast-paced tech business or startup environment
PHR certification preferred
Hands on experience in the areas of HR compliance, multi-state labor laws, benefits, LOAs, employee classification and classification testing
You have excellent judgment and problem-solving capabilities; as well as the ability to make thoughtful decisions
You are intellectually curious about people and organizational issues; you have a creative, solutions-based mindset - grounded in strong project and change management
You have the ability to flex your style and build trust and rapport with Executives as well as ICs
You are agile, fearless, and able to adapt to shifting priorities
You effectively partner with cross-functional team members (ie. Finance, Clinic Operations, Sales) and the broader People & Culture team to build a better employee experience for employees
Our Values
We empower - We are all agents for change in transforming healthcare and in transforming our health
We work together - We work together to support and deliver the best for our members and ourselves
We bring transparency - Positive change comes from transparency in where we stand as a company, as colleagues and as Prenuvo members
What We Offer
An avenue to make a positive impact on people's lives and their health
We believe in preventative healthcare for everyone, including our team - Prenuvo provides free, whole-body scans to each team member
Growth opportunities are at the heart of our people journey, we're doing big things with bright minds - there is no single path to success, it can be shaped along the way
Building strong relationships is at the core of everything we do - our team gets together each week to connect, share, and socialize
Recognizing time away to restore is vital to our wellbeing - we have a flexible vacation policy and we will encourage you to use it
We offer a comprehensive benefits package including health, dental, vision, including Mental Health coverage, to support you and your family
We are an equal opportunity employer and value diversity at our company. We do not discriminate on the basis of race, religion, color, national origin, gender, sexual orientation, age, marital status, veteran status, or disability status.