Senior QA Engineer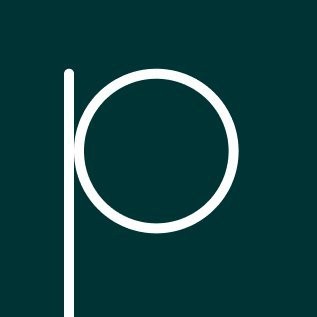 Prenuvo
Quality Assurance
Vancouver, BC, Canada
Posted on Friday, September 22, 2023
About Us
At Prenuvo, we are on a mission to flip the paradigm from reactive "sick-care" to proactive health care. Our award-winning whole body scan is fast (under 1 hour), safe (MRI has no ionizing radiation), and non-invasive (no contrast). Our unique integrated stack of optimized hardware, software, and increasingly AI, coupled with the patient-centric experience of our clinics across North America, have allowed us to lead the charge against "we caught it too late again." Prenuvo operates preventative screening clinics in Vancouver, Silicon Valley, Dallas, Boca Raton, Minneapolis, Los Angeles, New York City, and Chicago, with more clinics in North America and internationally in the next 2 years
The Opportunity
We are changing healthcare and bringing a slow moving goliath of an industry into the present while blazing a trail into the future of radiology and clinical operations through software, automation and AI. We are looking for a Senior QA Engineer to join our Vancouver team! You will be responsible for a quality of a suite of tools for providers, patient-workflow, and diagnostic reporting. Successful candidates will need to be ambitious, self-driven, and organized. You are interested and invested in the user experience and real-world functionality of a product.
Help reshape the world through proactive healthcare while working with cutting-edge technology and high performing teams with deep expertise - join us to make a difference in people's lives!
What You'll Do
Work in closely with product managers and developers
Analyze and evaluate business requirements with product managers
Create and maintain test documentation
Execute testing of web-applications: exploratory, functional, acceptance, regression
Ensure that quality issues and defects are appropriately identified, documented, prioritized, and tracked
Be an active member of the team, suggest improvements of the processes to increase the quality of the product and performance of the team
Provide support in issue investigation
What You'll Bring
4+ years of professional experience in software QA
4+ years of experience in web applications testing (end-to-end, UI)
Strong analytical and communication skills
Good problem-solving abilities and a strong passion to learn new things
A team player who will work side by side with the development team
Strong knowledge of software QA methodologies, tools and processes
Understanding of SDLC
Solid knowledge of test design techniques and ability to implement them practically
Understanding web technologies: HTML, CSS, client-server architecture, API
An ability to create and support test documentation
Experience with bug trackers (JIRA, etc.)
BS/MS degree in Computer Science, Engineering or suitable experience
Bonus:

Experience in writing automation tests
ISTQB certification
Our Values
We empower - We are all agents for change in transforming healthcare and in transforming our health
We work together - We work together to support and deliver the best for our members and ourselves
We bring transparency - Positive change comes from transparency in where we stand as a company, as colleagues and as Prenuvo members
What We Offer
An avenue to make a positive impact on people's lives and their health
We believe in preventative healthcare for everyone, including our team - Prenuvo provides free, whole-body scans to each team member
Growth opportunities are at the heart of our people journey, we're doing big things with bright minds - there is no single path to success, it can be shaped along the way
Building strong relationships is at the core of everything we do - our team gets together each week to connect, share, and socialize
Recognizing time away to restore is vital to our wellbeing - we have a flexible vacation policy and we will encourage you to use it
We offer a comprehensive benefits package including health, dental, vision, including Mental Health coverage, to support you and your family
We are an equal opportunity employer and value diversity at our company. We do not discriminate on the basis of race, religion, color, national origin, gender, sexual orientation, age, marital status, veteran status, or disability status.