Quality Systems Manager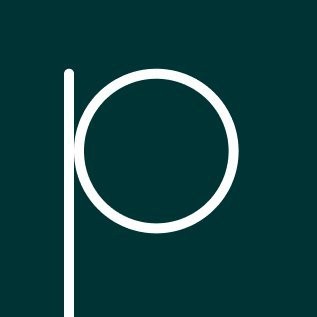 Prenuvo
Quality Assurance
Vancouver, BC, Canada
Posted on Thursday, August 24, 2023
About Us
Today, we are more hungry than ever for data on our sleep, heart rate, training, recovery, genetics, you name it. But getting any insights into what is really happening in our bodies has been elusive. The 100-year old physical just does not cut it anymore. Prenuvo is a whole body MRI scan in under an hour - enhanced by AI. It allows you to move from a passenger to a driver by taking charge of your health. We are a mission driven company and the brand that pioneered the use of advanced MRI using AI to proactively screen for cancer and disease. Based on over 10 years of clinical research, Prenuvo can detect solid tumors at Stage 1 and over 500 other health conditions, leading to much better health outcomes for its patients. Prenuvo operates preventative screening clinics in Vancouver, Silicon Valley, Dallas, Boca Raton, Minneapolis, Los Angeles, New York City, and Chicago, with more clinics in North America and internationally in the next 2 years.
The Opportunity
We are changing healthcare and bringing a slow moving goliath of an industry into the present while blazing a trail into the future of radiology and clinical operations through software, automation and AI. We are looking for a Quality Systems Manager to join us on this mission and help bring Prenuvo's groundbreaking work in AI and software development into the real world as Software as a Medical Device (SaMD), adding value to patients and healthcare practitioners alike, and helping to save lives.
We are looking for somebody well rounded - you will be working at a high level to help define our systems and processes, and will also get your hands dirty through implementation. You will have a key role to play as the team grows.
Help reshape the world through proactive healthcare while working with cutting-edge technology and high performing teams with deep expertise - join us to make a difference in people's lives!
What You'll Do
Develop and maintain a comprehensive Quality Management System (QMS)
Function as the Quality Management Representative for regulatory and quality needs
Develop new SOPs and review and update existing SOPs
Oversee software change processes and review and approve new software releases, ensuring regulatory compliance
Develop documentation throughout the software development process and ensure compliance with relevant standards such as IEC 62304, ISO 13485, ISO 14971, and ISO 27001
Assist in maintaining compliance with ISO 13485 and relevant medical device regulations and standards, as well as EU GDPR, US HIPAA regulations, privacy standards, and ISO 27001
Lead our Corrective & Preventative Action (CAPA) program
Lead our internal quality audits and function as the lead representative for external audits
What You'll Bring
Bachelor's degree in a science, engineering, or medical fields; or equivalent experience
Over 5 years of experience in quality systems and activities, direct Software as a Medical Device (SaMD) experience is highly preferred
Experience with FDA Quality System Regulation (QSR) as well as ISO 13485 in a small to mid-size organization
Experience with United States, Canadian Medical Device Regulations (CMDR) and QMS requirements
Experience setting up a Quality Management System (QMS) and functioning as the 'Quality Management Representative'
Experience functioning as the lead in external audits
Highly independent and self-motivated and integrates well within a team.
Nice to Have
Direct Software as a Medical Device (SaMD) experience
Experience with regulatory affairs including regulatory strategy, submissions, product registrations, and post-market surveillance
ISO 13485 lead auditor certification
International (EU, UK, Australia, etc.) experience a plus
Our Values
We empower - We are all agents for change in transforming healthcare and in transforming our health
We work together - We work together to support and deliver the best for our members and ourselves
We bring transparency - Positive change comes from transparency in where we stand as a company, as colleagues and as Prenuvo members
What We Offer
An avenue to make a positive impact on people's lives and their health
We believe in preventative healthcare for everyone, including our team - Prenuvo provides free, whole-body scans to each team member
Growth opportunities are at the heart of our people journey, we're doing big things with bright minds - there is no single path to success, it can be shaped along the way
Building strong relationships is at the core of everything we do - our team gets together each week to connect, share, and socialize
Recognizing time away to restore is vital to our wellbeing - we have a flexible vacation policy and we will encourage you to use it
We offer a comprehensive benefits package including health, dental, vision, including Mental Health coverage, to support you and your family
We are an equal opportunity employer and value diversity at our company. We do not discriminate on the basis of race, religion, color, national origin, gender, sexual orientation, age, marital status, veteran status, or disability status.