Lead Clinical Trial Research Coordinator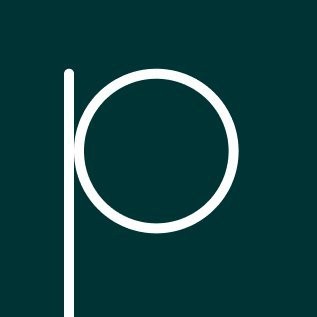 Prenuvo
Boston, MA, USA
Posted on Thursday, August 24, 2023
About 'The Hercules Project'
The Hercules Project is a large study observing up to 100,000 adults aged 18 or older in the U.S. using whole body MRI (WB-MRI) scans over the next 10 years. Participants will be recruited from multiple clinical sites, they'll undergo MRI scans using specialized equipment. Radiologists will assess the images and share results with healthcare providers. Follow-up calls will be made after the initial scan to gather diagnostic outcomes. Optional follow-up scans may occur at 24 and 36 months. Data will be analyzed for sensitivity, specificity, and predictive value. For those with prior diagnoses, comparisons will be made between MRI findings and known conditions. The study aims to evaluate MRI's predictive power for future health issues, considering various factors.
The Opportunity
The Hercules WB-MRI Research Center in Boston (Hercules), serving as the primary clinical research site for this study, is seeking to hire a lead clinical trial research coordinator to lead the day-to-day management of this large academic endeavor. It is expected that this study will produce many significant potentially transformative results and lead to multiple high-impact peer-reviewed publications. This is an opportunity to help set the foundation for a new era of personalized medicine while enabling a much more general proactive, rather than reactive, medical system that is overall less costly, more stable, and delivering better health outcomes.
We are looking for a Lead Clinical Trial Research Coordinator to execute, manage, and coordinate — according to the detailed IRB-approved study protocol — a large prospective single arm observational study on the predictive accuracy of screening WB-MRI and its associated longitudinal clinical outcomes in the general population.


What You'll Do
Perform or manage independently (and/or with general direction from the Principal Investigator) the execution, management, and coordination of the IRB-approved study protocol
Perform or manage subject recruitment/enrollment according to defined inclusion/exclusion criteria
Perform or manage cataloging of study data according to the methods defined in the study protocol and ensuring appropriate timelines and schedule of events is maintained
Ensure subject confidentiality practices are appropriately maintained
Manage a team of support staff working to assist in the clinical study endeavor as well as in performing quality patient-care in a specialized outpatient MR-imaging center
Manage and report on study results
Create, clean, update, and manage databases and comprehensive datasets and reports.
Coordinate staff work schedules and assist the PI with oversight of other research staff
Manage renewals and modifications of protocol applications and the implementation of new studies
Oversee study data integrity and protocol-compliance
Maintain all regulatory documents
Report study progress to investigators
Participate in any internal and external audits or reviews of study protocols
Perform other duties as assigned
What You'll Bring
Bachelor's or master's degree in health sciences, medicine, medical research, public health, or a related field, with demonstrated skills and experience. Equivalent experience and training will be considered.
Experience in independently managing clinical trials
Possession of relevant certifications for conducting clinical trials is advantageous
Strong attention to detail and interpersonal skills required
Effective verbal and written communication skills for coordination with various stakeholders
Ability to multitask in a fast-paced environment while engaging with a diverse subject population
Proficiency in working independently, completing projects promptly, and prioritizing tasks
Preferred: Direct experience in a clinical or hospital environment
Familiarity with Radiology and Medical Imaging is a plus
Background in data collection, management, analysis, and interpretation is beneficial for the role's success
Experience with patient care and customer service would be an asset
This role will be on-site location, candidates from the Boston area or those who would be willing to relocate would be preferred
Our Values
We empower - We are all agents for change in transforming healthcare and in transforming our health
We work together - We work together to support and deliver the best for our patients and ourselves
We bring transparency - Positive change comes from transparency in where we stand as a company, as colleagues and as Prenuvo members
What We Offer
An avenue to make a positive impact on people's lives and their health
We believe in preventative healthcare for everyone
Growth opportunities are at the heart of our people journey, we're doing big things with bright minds - there is no single path to success, it can be shaped along the way
Building strong relationships is at the core of everything we do - our team gets together each week to connect, share, and socialize
Recognizing time away to restore is vital to our wellbeing - we have a flexible vacation policy and we will encourage you to use it
We offer a comprehensive benefits package including health, dental, vision, including Mental Health coverage, to support you and your family
We are an equal opportunity employer and value diversity at our company. We do not discriminate on the basis of race, religion, color, national origin, gender, sexual orientation, age, marital status, veteran status, or disability status.