People Generalist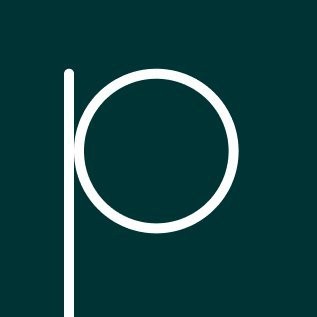 Prenuvo
People & HR
Vancouver, BC, Canada
Posted on Friday, August 11, 2023
About Us
Today, we are more hungry than ever for data on our sleep, heart rate, training, recovery, genetics, you name it. But getting any insights into what is really happening in our bodies has been elusive. The 100-year old physical just does not cut it anymore. Prenuvo is a whole body MRI scan in under an hour - enhanced by AI. It allows you to move from a passenger to a driver by taking charge of your health. We are a mission driven company and the brand that pioneered the use of advanced MRI using AI to proactively screen for cancer and disease. Based on over 10 years of clinical research, Prenuvo can detect solid tumors at Stage 1 and over 500 other health conditions, leading to much better health outcomes for its patients. Prenuvo operates preventative screening clinics in Vancouver, Silicon Valley, Dallas, Boca Raton, Minneapolis, Los Angeles, New York City, and Chicago, with more clinics in North America and internationally in the next 2 years.
The Opportunity
We are changing healthcare and bringing a slow moving goliath of an industry into the present while blazing a trail into the future of radiology and clinical operations through software, automation and AI. We are looking for an HR Coordinator to play a crucial role in nurturing a positive and welcoming environment for new team members, while contributing to employee experience overall!
What You'll Do
As our HR Coordinator, you will:
Lead the onboarding process for new employees, ensuring a smooth and engaging experience from day one
Handle employee queries with confidentiality, provide support in investigations, administer pre-employment screenings and additional employee life cycle tasks as required
Support facilitation of employee programs with broader People & Culture team, such as performance review cycles, performance management coaching, guidance on employee behavior and employee operations
Take part in ensuring legal compliance, and produce reports for HR analytics and KPIs, such as turnover rates and departmental growth
Collaborate with hiring managers and our IT team to support the provisioning of necessary tools, programming, and resources for new hires.
Play a role in learning initiatives by creating guides for general tools such as Slack, Confluence, single sign-on, and more
Update company policies and FAQ documents, collaborating closely with the Director/VP of HR, to ensure accurate and up-to-date information.
Organize, maintain, and update internal databases with digital personnel records, including leaves and other relevant employee information.
Coordinate and contribute to new hire program initiatives to add to a positive employee experience; including but not limited to the buddy program, core onboarding materials, and fireside chats
Contribute to the creation of engaging onboarding emails, kits, and communications that provide essential information and a warm welcome to newcomers
Establish a positive and inclusive onboarding environment to promote a sense of belonging
Provide Talent Acquisition support, contributing to talent acquisition efforts as needed from preboarding into new hire first day -> first 3 month activities
Participate in fostering a vibrant company culture through event coordination support and ideation of engagement activities
Ad hoc HR administrative duties
What You'll Bring
1-3 years of experience in HR administration, including onboarding operations
Education in Human Resources Management or relevant field
A passion for creating welcoming and engaging employee experiences
Strong organizational skills to facilitate multiple aspects of onboarding and HR functions across a rapidly growing international company
Excellent communication skills to liaise with new hires, hiring managers, and cross-functional teams
Familiarity with Human Resources Information Systems (HRIS), various HR tools/modern applications and platforms would be a plus
A proactive attitude and the ability to adapt to a fast-paced, evolving environment
Our Values
We empower - We are all agents for change in transforming healthcare and in transforming our health
We work together - We work together to support and deliver the best for our members and ourselves
We bring transparency - Positive change comes from transparency in where we stand as a company, as colleagues and as Prenuvo members
What We Offer
An avenue to make a positive impact on people's lives and their health
We believe in preventative healthcare for everyone, including our team - Prenuvo provides free, whole-body scans to each team member
Growth opportunities are at the heart of our people journey, we're doing big things with bright minds - there is no single path to success, it can be shaped along the way
Building strong relationships is at the core of everything we do - our team gets together each week to connect, share, and socialize
Recognizing time away to restore is vital to our well-being - we have a flexible vacation policy and we will encourage you to use it
We offer a comprehensive benefits package including health, dental, vision, including Mental Health coverage, to support you and your family
We are an equal opportunity employer and value diversity at our company. We do not discriminate on the basis of race, religion, color, national origin, gender, sexual orientation, age, marital status, veteran status, or disability status.