General Counsel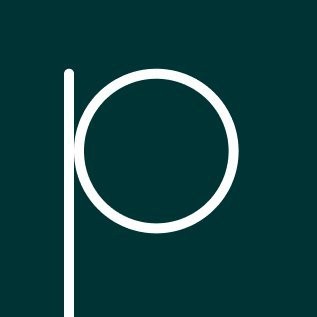 Prenuvo
Legal
Los Angeles, CA, USA
Posted on Friday, July 14, 2023
About Us
Today, we are more hungry than ever for data on our sleep, heart rate, training, recovery, genetics, you name it. But getting any insights into what is really happening in our bodies has been elusive. The 100-year old physical just does not cut it anymore. Prenuvo is a whole body MRI scan in under an hour - enhanced by AI. It allows you to move from a passenger to a driver by taking charge of your health. We are a mission driven company and the brand that pioneered the use of advanced MRI using AI to proactively screen for cancer and disease. Based on over 10 years of clinical research, Prenuvo can detect solid tumors at Stage 1 and over 500 other health conditions, leading to much better health outcomes for its patients. Prenuvo operates preventative screening clinics in Vancouver, Silicon Valley, Dallas, Boca Raton, Minneapolis, Los Angeles, New York City, and Chicago, with more clinics in North America and internationally in the next 2 years.
The Opportunity
Prenuvo is hiring a General Counsel to provide comprehensive legal services and counsel to the company's senior management and other stakeholders. The General Counsel will sit on the senior leadership team and contribute to the company's strategy and growth plans. The successful candidate will work closely with leaders in the clinical, research, commercial, operations and development teams and with outside counsel and key product vendors.
This is a unique opportunity to make an immediate impact and join a fast-moving transformative healthcare company. Help reshape the world through proactive healthcare while working with cutting-edge technology and high performing teams with deep expertise - join us to make a difference in people's lives!
What You'll Do
Ensure our company meets all regulatory and compliance requirements to operate as we bring our life-saving service to patients across multiple jurisdictions and countries

Exercise due diligence and implement sound internal controls to minimize exposure to legal risks (eg. professional negligence, FDA, FTC and product liability) and ensure that Prenuvo operates legally and with integrity

Provide legal counsel and comprehensive general legal services to CEO, CMO and management team including complex contract review, drafting and preparing legal documents including agreements with healthcare partners and evaluating risk factors regarding business decisions and operations

Oversee and manage all organizational compliance obligations, including policies and documents as it relates to company obligations, HR employee safety and consumer protection

Coordinate and leverage specialized outside counsel and experts to meet business objectives, including but not limited to: corporate governance, stock option plans, employment law, data privacy, intellectual property, debt and equity financings, and corporate transactions

Serve additionally as the Privacy and Compliance Officer working closely with the IT team to establish appropriate governance
What You'll Bring
10+ years of legal experience in a relevant, regulatory agency, law firm or healthcare organization

A Juris Doctor degree from an accredited law school

Licensed in good standing to practice law in California or another state

Experience working with healthcare providers, IT clients and vendors, enterprise commercial clients, and matters of corporate governance

Ability to anticipate legal issues or risks and develop legal strategy and objectives around those critical issues

Knowledge of intellectual property and data rights

Commercial and technology experience with a strong background in drafting and negotiating commercial agreements

Ability to work independently with little guidance, as well as collaboratively in a collegial environment with business team members and outside counsel

A demonstrated track record of quickly learning new areas of law and providing timely, effective, and strategic legal advice in a high-productivity environment where business priorities are frequently changing alongside our rapid growth

Demonstrated experience managing legal interests and competing business interests

Ability to think through complex regulatory issues and translate legal literature into easily understandable guidance for decision-making

Startup, healthcare, and wellness experience is a significant plus
Our Values
We empower

- We are all agents for change in transforming healthcare and in transforming our health

We work together

- We work together to support and deliver the best for our members and ourselves

We bring transparency

- Positive change comes from transparency in where we stand as a company, as colleagues and as Prenuvo members
What We Offer
An avenue to make a positive impact on people's lives and their health

We believe in preventative healthcare for everyone, including our team - Prenuvo provides free, whole-body scans to each team member

Growth opportunities are at the heart of our people journey, we're doing big things with bright minds - there is no single path to success, it can be shaped along the way

Building strong relationships is at the core of everything we do - our team gets together each week to connect, share, and socialize

Recognizing time away to restore is vital to our wellbeing - we have a flexible vacation policy and we will encourage you to use it

We offer a comprehensive benefits package including health, dental, vision, including Mental Health coverage, to support you and your family
We are an equal opportunity employer and value diversity at our company. We do not discriminate on the basis of race, religion, color, national origin, gender, sexual orientation, age, marital status, veteran status, or disability status.