Inbound Sales Representative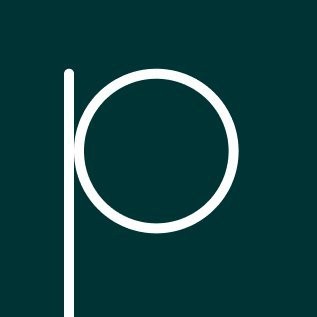 Prenuvo
Sales & Business Development
Toronto, ON, Canada
Posted on Wednesday, May 31, 2023
About Us
Today, we are more hungry than ever for data on our sleep, heart rate, training, recovery, genetics, you name it. But getting any insights into what is really happening in our bodies has been elusive. The 100 year old physical just does not cut it anymore. Prenuvo is a whole body MRI scan in under an hour - enhanced by AI. It allows you to move from a passenger to a driver by taking charge of your health. We are a mission driven company and the brand that pioneered the use of advanced MRI using AI to proactively screen for cancer and disease. Based on over 10 years of clinical research, Prenuvo can detect solid tumors at Stage 1 and over 500 other health conditions, leading to much better health outcomes for its patients. Prenuvo operates preventative screening clinics in Vancouver, Silicon Valley, Dallas, Boca Raton, Minneapolis, and Los Angeles, New York City and Chicago! Boston, Atlanta, Seattle, and Washington DC will be opening later this year.

The Opportunity
We are changing healthcare and bringing a slow moving goliath of an industry into the present while blazing a trail into the future of radiology and clinical operations through software, automation and AI. We are looking for Inbound Sales Representatives to join our growing team! Currently we have open positions for this role, based out of our Toronto Head Office Located at 5200 Yonge Street Toronto, ON. The role operates a 40hr work week. However our current team rotates shifts to provide coverage and this may include working mornings, evenings and weekends
This is a crucial role for our Sales team - you will be responsible for handling incoming inquiries from potential customers who are interested in the company's products or services. They should be able to answer questions and provide information about our services, as well as identify the needs of the customer. Our patients' wellbeing is our top priority! The salary for this position is $40,000 per year, and we offer the opportunity for an uncapped bonus structure. Eligible bonuses are paid out on a monthly basis.
The scope of work for an inbound sales representative typically includes a range of tasks related to managing and converting incoming leads into sales, while also building and nurturing relationships with potential customers. The key difference between inside sales and inbound sales is the source of the lead or contact. Inside sales reps reach out to potential customers, while inbound sales reps handle incoming inquiries from potential customers.
To succeed in this role, you will need to be highly customer-focused and have a combination of technology proficiency, communication, persistence, sales and emotional intelligence skills along with a strong work ethic and a willingness to continuously learn and improve.
What You'll Do
Provide excellent customer service to members through various channels, including phone, email, and chat.
Handle a large number of incoming inquiries (over the phone, live chat and emails) from potential customers who are interested in the company's products or services. They must be able to answer questions and provide information about the products or services, as well as identify the needs of the customer.
Provide detailed product information, and address any concerns or objections the customer may have.
Manage leads in the company's CRM system. This may involve entering and updating lead information, assigning leads to the appropriate sales representative, and tracking the status of leads through the sales pipeline.
Follow up with potential customers who have expressed interest in the company's products or services. This may involve sending follow-up emails, making follow-up phone calls, and nurturing the relationship with the customer.
Meet sales targets and quotas which may be set on a weekly, monthly, or quarterly basis.
Collaborate with the sales team to identify new sales opportunities and strategies to increase revenue. This may involve participating in team meetings, sharing insights and feedback, and collaborating on sales strategies.
Use established systems and structures to convert leads to sales
Record detailed call notes, opportunity notes, and customer information in the CRM
Effectively follow Prenuvo's approach to sales and booking workflows as per the sales playbook
Deliver top level customer experiences
Become an expert in our internal systems while helping streamline our processes
Provide feedback to other areas of the business, such as logistics, marketing & business development
What You'll Bring
Industry experience in customer support, tele sales, and customer success is an asset
Experience with customer interaction, lead generation, and closing deals
You're self-aware and open-minded - functioning with a high level of emotional intelligence and an inclusive approach
You're reliable and self-motivated - excited by fast-paced work, and are able to work well under pressure
Strong interpersonal skills - ability to communicate in a professional and courteous manner with patients, coworkers, management, and medical professionals
Excellent written and verbal communication skills - interpersonal and collaborative skills
Ability to multitask and prioritize in a fast-paced environment.
Professionalism - you will personify the welcoming face of our clinics and services
Understanding and exhibiting a high emphasis on patient privacy and confidentiality
Exceptional time management skills, exhibiting sound judgment, and the ability to multi-task is paramount
Results driven mindset and ability to work under pressure towards achieving sales targets and quotas.
Confident, outgoing team player personality with genuine empathy for our customers
Friendly attitude, yet assertive, with managerial aspirations
Ability to adapt to changes in the industry, the company, or the sales process as well as being open to new ideas and approaches.
You're passionate about the Prenuvo mission - you will be able to make an impact with your work as we are constantly evolving and implementing improvements
Our Values
We empower - We are all agents for change in transforming healthcare and in transforming our health
We work together - We work together to support and deliver the best for our members and ourselves
We bring transparency - Positive change comes from transparency in where we stand as a company, as colleagues and as Prenuvo members
What We Offer
An avenue to make a positive impact on people's lives and their health
We believe in preventative healthcare for everyone, including our team - Prenuvo provides free, whole-body scans to each team member
Growth opportunities are at the heart of our people journey, we're doing big things with bright minds - there is no single path to success, it can be shaped along the way
Building strong relationships is at the core of everything we do - our team gets together each week to connect, share, and socialize
Daily health at Prenuvo means having space to take a break and refuel - at our office locations, we keep our break room stocked with good coffee and healthy snacks
Recognizing time away to restore is vital to our wellbeing - we have a flexible vacation policy and we will encourage you to use it
We offer a comprehensive benefits package including health, dental, vision, including Mental Health coverage, and an Employee and Family Assistance Program to support you and your family


We are an equal opportunity employer and value diversity at our company. We do not discriminate on the basis of race, religion, color, national origin, gender, sexual orientation, age, marital status, veteran status, or disability status.