MRI Technologist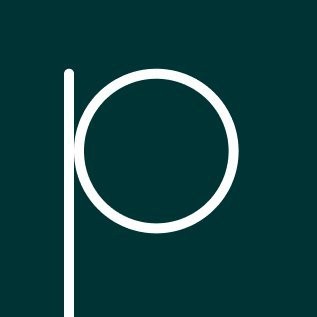 Prenuvo
Software Engineering
Boca Raton, FL, USA
Posted on Wednesday, March 15, 2023
About Us
Today, we are more hungry than ever for data on our sleep, heart rate, training, recovery, genetics, you name it. But getting any insights into what is really happening in our bodies has been elusive. The 100 year old physical just does not cut it anymore. Prenuvo is a whole body MRI scan in under an hour - enhanced by AI. It allows you to move from a passenger to a driver by taking charge of your health. We are a mission driven company and the brand that pioneered the use of advanced MRI using AI to proactively screen for cancer and disease. Based on over 10 years of clinical research, Prenuvo can detect solid tumors at Stage 1 and over 500 other health conditions, leading to much better health outcomes for its patients. Prenuvo operates preventative screening clinics in Vancouver, Silicon Valley, Dallas, Boca Raton, Minneapolis, Los Angeles, New York City, and Chicago, with more clinics in North America opening later this year.
The Opportunity
We are changing healthcare and bringing a slow moving goliath of an industry into the present while blazing a trail into the future of radiology and clinical operations through software, automation and AI. We are looking for technologists ready to expand their skill sets and help establish Prenuvo as a pioneer in preventative healthcare.
This is a rare opportunity in the field to step away from clinical practice and apply your training towards a revolutionary service. We are rapidly expanding and are looking for team members with the flexible mindsets and skills required to be a part of our mission!
Not Your Average Technologist Job
We strongly believe in providing our staff with competitive wages and solid benefits.

We believe in merit, happy employment, and job satisfaction!

Step away from clinical practice, we offer more flexibility and consistency in your schedule and no on-call

We provide the perks and benefits alike to other 'tech-companies' versus the status quo of medical practices/hospitals. Including no on-site hierarchies.

Preventative medicine welcomes positive energy which we love to embrace at Prenuvo!

We work with top of the line magnets and industry-leading protocol

We ensure a safe working environment, for staff and patients; no walk-in guests and no breaking skin

The salary offered for this position ranges from $80,000 to 104,000 USD annually
There is 1 full-time permanent position available. This role will be onsite - all clinic employees must be fully vaccinated against COVID-19.
What You'll Do
Operation of MRI Scanner: you are responsible for patient safety, the performance of high quality Prenuvo Scans, performing and remaining current on Prenuvo Scan protocols
Ordering supplies, cleaning equipment, and scan room preparation
Troubleshooting equipment issues and reporting them to the relevant department when necessary
Utilize ancillary tools and equipment appropriately: PACS and other software systems
Image Post Processing: responsible for post processing images including transfer of images to PACS, ensuring all post processing steps are complete
Leadership: proven ability and interest in training new technologists in all facets of the role including patient safety, room preparation, effective communication, image acquisition, time management and post processing
What You'll Bring
A strong base knowledge of MRI imaging and patient safety
Licensed with the appropriate board: ARMRIT or ARRT (MR) (or equivalent) depending on the location of the role you are applying for
BLS - Basic Life Support
Completion of an accredited Magnetic Resonance Imaging (MRI) program or radiologic technology program
Clinical work experience of at least 2 years
You can understand, perform and accurately complete all examinations on MRI equipment, following clinic practices and procedure
Proficiency running advanced MR studies independently
Ability to work with a multi-disciplinary team and the drive to thrive in a high-pressure, fast paced environment
Demonstrate patient care skills with an ability to explain complex medical terms and procedures in a manner that is easily understood by a non-medical audience
A willingness to learn new skills
Strong interpersonal skills, verbal and written communication skills
A customer focused attitude and presentation
Pride in your work with an ability to critically assess image quality
Our Values
We empower

- We are all agents for change in transforming healthcare and in transforming our health

We work together

- We work together to support and deliver the best for our members and ourselves

We bring transparency

- Positive change comes from transparency in where we stand as a company, as colleagues and as Prenuvo members
What We Offer
An avenue to make a positive impact on people's lives and their health

We believe in preventative healthcare for everyone, including our team - Prenuvo provides free, whole-body scans to each team member

Growth opportunities are at the heart of our people journey, we're doing big things with bright minds - there is no single path to success, it can be shaped along the way

Building strong relationships is at the core of everything we do - our team gets together each week to connect, share, and socialize

Recognizing time away to restore is vital to our wellbeing - we have a flexible vacation policy and we will encourage you to use it

We offer a comprehensive benefits package including health, dental, vision, including Mental Health coverage, to support you and your family
We are an equal opportunity employer and value diversity at our company. We do not discriminate on the basis of race, religion, color, national origin, gender, sexual orientation, age, marital status, veteran status, or disability status.