Inside Sales Representative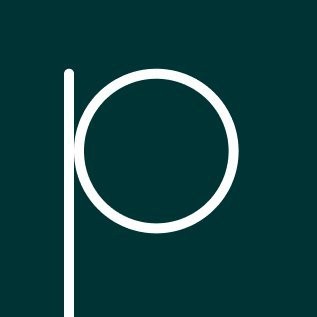 Prenuvo
Sales & Business Development
Vancouver, BC, Canada
Posted on Wednesday, March 15, 2023
About Us
Today, we are more hungry than ever for data on our sleep, heart rate, training, recovery, genetics, you name it. But getting any insights into what is really happening in our bodies has been elusive. The 100 year old physical just does not cut it anymore. Prenuvo is a whole body MRI scan in under an hour - enhanced by AI. It allows you to move from a passenger to a driver by taking charge of your health. We are a mission driven company and the brand that pioneered the use of advanced MRI using AI to proactively screen for cancer and disease. Based on over 10 years of clinical research, Prenuvo can detect solid tumors at Stage 1 and over 500 other health conditions, leading to much better health outcomes for its patients. Prenuvo operates preventative screening clinics in Vancouver, Silicon Valley, Dallas, Boca Raton, Minneapolis, Los Angeles, New York City, and Chicago, with more clinics in North America opening later this year.
The Opportunity
We are changing healthcare and bringing a slow moving goliath of an industry into the present while blazing a trail into the future of radiology and clinical operations through software, automation and AI. We are looking for a driven Inside Sales Representative to join our amazing team of visionary individuals at Prenuvo. This is a unique opportunity in a fast-growing startup environment. Inside sales representatives own the full sales cycle, with a heavy emphasis on consultative selling. There are little-to-no prospecting leads in this role, as our Marketing Team generates all leads from various channels. Your role in the process is about conversion of leads into customers!
This position is an exceptional opportunity for an ambitious professional wanting to get ahead in their sales/business development career as well as learn how to create product/market fit from iterating with and learning from customers. This is a salaried role that also features a commission structure based on revenue generation for the company. While we utilize our office to optimize shared learning during the onboarding and training process, we thrive in a hybrid work environment. Our sales team is in the office approx. 2 days a week. We'll teach you the ropes, but we are looking for someone who genuinely enjoys interacting with people over the phone, via email or on live chat, and can help build our brand through meaningful conversations and amazing customer experiences. This is a salaried role with a $45,000 base with potential for bonus up to and over $45,000 annually. Eligible bonuses are paid out monthly.
Help reshape the world through proactive healthcare while working with cutting-edge technology and high performing teams with deep expertise - join us to make a difference in people's lives!
What You'll Do
Convert leads into customers while owning the entire sales cycle
Develop strategies to increase sales conversion rates and the quality of your sales ability month over month
Achieve individual monthly, quarterly, and yearly revenue and sales activity targets as set out by the management group
Deliver top level customer experiences
Become an expert in our internal systems, and helping streamline our processes
Provide feedback to other areas of the business, such as logistics, marketing & business development
Maintain an average call volume of 100 - 120 calls per day - Sales activities goals are subject change quarter over quarter as the company continues to grow
What You'll Bring
Confidence with genuine empathy for our customers
Friendly, yet assertive personality, with managerial aspirations
An energetic, easy-going, hard-working and sincere attitude
Curiosity to learn, retain information and adapt quickly
Willingness to put in the extra work to drive sales and help scale the business
Excellent communication and active listening skills
Ability to work well in a fast-paced environment
Experience making outbound calls and managing a sales pipeline
Good multitasking, prioritizing, and time management skills
Tenacity to handle rejection and continue on with a positive attitude when reaching next potential client
Previous Inside Sales experience is a bonus, but not a necessity
Measures of Success
Revenue and Sales Activity (scans booked per month)
Lead Conversion
Sales Quality
Operational Excellence
Amplification of sales - ability to reach a wider audience
Our Values
We empower - We are all agents for change in transforming healthcare and in transforming our health
We work together - We work together to support and deliver the best for our members and ourselves
We bring transparency - Positive change comes from transparency in where we stand as a company, as colleagues and as Prenuvo members
What We Offer
An avenue to make a positive impact on people's lives and their health
We believe in preventative healthcare for everyone, including our team - Prenuvo provides free, whole-body scans to each team member
Growth opportunities are at the heart of our people journey, we're doing big things with bright minds - there is no single path to success, it can be shaped along the way
Building strong relationships is at the core of everything we do - our team gets together each week to connect, share, and socialize
Daily health at Prenuvo means having space to take a break and refuel - at our office locations, we keep our break room stocked with good coffee and healthy snacks
Recognizing time away to restore is vital to our wellbeing - we have a flexible vacation policy and we will encourage you to use it
We offer a comprehensive benefits package including health, dental, vision, including Mental Health coverage, and an Employee and Family Assistance Program to support you and your family
We are an equal opportunity employer and value diversity at our company. We do not discriminate on the basis of race, religion, color, national origin, gender, sexual orientation, age, marital status, veteran status, or disability status