Sr. Computer Vision / ML Engineer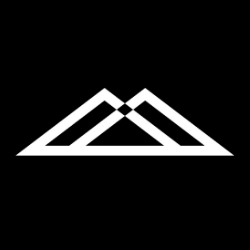 Potential Motors
Software Engineering, Data Science
Fredericton, NB, Canada
Posted on Thursday, September 28, 2023
You're passionate about a sustainable future and want to build something special. You want autonomy to own your work and at the same time to work with a talented, like minded team. The pace and scope of bringing an innovative product to market doesn't scare you - it excites you.
We feel exactly the same way.
Potential Motors is an electric vehicle technology startup focused on developing Off-Road ADAS technologies that enhance driving, optimize vehicle performance, and improve safety across various off-road industries. Our innovative product, Off-Road OS, is tailored to the needs of industries such as off-road vehicles, automotive, mining, and defence.
As electric vehicles (EVs) gain prominence, our intelligent control systems will become increasingly valuable by optimizing energy consumption and extending battery life. We are looking for ambitious individuals to join our mission to make every off-road driver drive like an expert.
Here's the problem we are facing:
Machine learning applications have taken the automotive industry by storm, but these methods are difficult to directly transfer to an off-road setting. Objects and surfaces are well defined for street driving vehicles, whereas off-road is still not well defined.
Our team is developing machine learning solutions, integrated with a sensor stack, to give our customers confidence in the most uncertain terrains. We need someone to aid in the development and testing of these complex solutions.
This role will look to optimize the off-road driving experience for all drivers, no matter their skill level, by applying state of the art methods and developing prototype machine learning models for in-vehicle deployment.
Here's where you'll come in
Research & Strategy
Lead the research, development, and implementation of state-of-the-art neural network architectures for off-road applications.
Work closely with product and engineering teams to align AI initiatives with the company's strategic goals.
Technical Execution
Design real-time, embedded software systems to decode, interpret, and assemble raw neural network outputs for in-vehicle deployment.
Optimize algorithms for real-time execution on embedded hardware.
Drive the transition from prototype models to deployable solutions.
Team Management
Mentor and lead a team of computer vision and machine learning engineers.
Ensure project deliverables meet quality and timeline expectations.
Partnerships & Collaboration
Collaborate with hardware and sensor teams to ensure seamless integration of AI components.
Partner with external stakeholders for data collection, validation, and other collaborative projects.
Who you are
Highly Organized: You can manage complex projects, breaking them down into manageable tasks and ensuring timely delivery.
A Natural Problem Solver: You don't just identify problems; you find efficient and innovative solutions.
Excellent Communicator: Whether it's interfacing with a team or presenting to stakeholders, you convey complex information in a clear and effective manner.
Committed: You take ownership of projects from inception to deployment, and you're willing to put in the work to make them successful.
What you're good at
Python and C++ to build and optimize software solutions.
Applying your extensive knowledge in computer vision and machine learning to real-world problems.
Utilizing Deep Learning frameworks like PyTorch and Tensorflow to develop state-of-the-art neural network architectures.
Navigating cloud computing environments such as AWS, GCP, or Azure to scale and deploy machine learning models.
Setting up and managing Linux-based machine learning environments for development and testing.
(Bonus) Understanding safety-critical systems and automotive industry requirements to ensure our solutions are not just innovative but also reliable and safe.
Start Date: January 2024
This role is based out of our office in Fredericton, NB.
What it's like to work with us:
Unlimited vacation.
Health benefits plan from day one.
Freedom and flexibility in work-life balance
Clear career progression plans & learning allowance.
Paid Parental Leave
A values-driven workplace and strong founding culture.
Potential Motors is an equal opportunity employer.