Network Solutions Engineer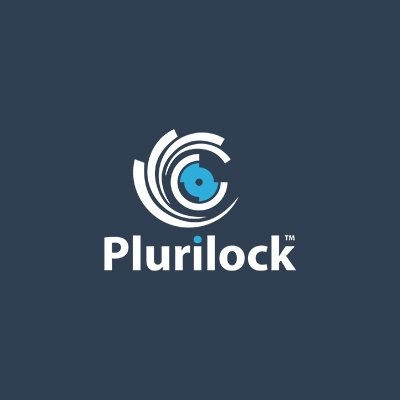 Plurilock
Other Engineering
Jersey City, NJ, USA
Posted on Wednesday, June 14, 2023
Aurora Systems Consulting (ASC), a Plurilock subsidiary, is a cybersecurity firm working with mid to large enterprise customers nationwide with their ever-growing cybersecurity needs. Our core competencies include security assessments, encryption, network security, endpoint security, and data loss prevention.
The Network Solutions Engineer is a top-level technical contributor with advanced industry knowledge and company-related expertise in networking, communications, and related hardware and software. They demonstrate a versatile skill set in a variety of technologies applicable to the company's networking and computing infrastructure. They are sought out to troubleshoot, consult with, and resolve the most complex network-related issues. Network Solutions Engineers research and conduct technical studies/evaluations on vendor products as well as on current and emerging technologies; they recommend appropriate investments in the company's network infrastructure, related communication technologies, and equipment. They develop methodologies, technical standards, security requirements, and business best practices to maintain and enhance the company's customer-facing, Internet-facing, and internal network infrastructure and related communication technologies and equipment. Network Solutions Engineers analyze the most complex network-related requirements and develop high-level and complimentary detailed technical design documentation that supports an overall business solution for the customer. They lead and mentor others in peer technical design reviews by providing advanced technical advice in network planning, design, engineering, and architecture. Network Solutions Engineers document or provide input into customer proposals that require the most complex technical solutions.
The Network Solutions Engineer is principally responsible for assisting in the installation, configuration, and ongoing support of networking and security technologies for Aurora customers on professional services projects. This position is also responsible for supporting Aurora Managed Services customers and providing Level 2/Level 3 support in relation to those managed service agreements. The Network Solutions Engineer is responsible for configuring IT solutions to meet the customer's business needs and provide ongoing support, while functioning as part of a service delivery organization.
The Network Solutions Engineer will function both as part of an implementation team on larger projects and individually, providing services and support on smaller projects. The Network Solution Engineer supports all phases of the sales and technology lifecycle, these efforts encompass all aspects of the products and services offered by Aurora. Our lifecycle operations follow a design, build, operate, and maintain methodology.
This position demands a technically skilled, professional, highly motivated individual with excellent communication and organizational skills who is eager to learn in a rapidly growing network and security solutions provider.
Although most of Aurora's customer support is provided remotely, some customer projects and services require on-site technical support throughout Aurora's primary region on a scheduled basis. This region includes all of New Jersey, New York City and the surrounding suburbs, eastern Pennsylvania, and northern Delaware.
ESSENTIAL DUTIES AND RESPONSIBILITIES include, but not limited to, the following:
Network Solutions Engineer:
The Network Solutions Engineer works with customers to identify requirements and must have the technical and business skills and experience needed to design and develop cost effective solutions that meet functional and performance requirements, while providing demonstrable ROI for the customer through the following responsibilities:

Deliver high-quality network integration and security services to Aurora's customers, including the installation, deployment, and configuration of network and security infrastructure solutions. Ensure technical expertise in service delivery to maximize billable time and maintain a high level of customer satisfaction.

Provide on-call support for Aurora's managed services customers as part of an on-call rotation within the service delivery organization.

Provide remote or on-site (as required) support to Aurora's customers, independently troubleshooting technical problems and providing a satisfactory resolution.

Establish, maintain, and increase customer satisfaction through professional, courteous, and caring service.

Deliver services in an organized, effective manner to ensure that customers perceive Aurora to be thorough, well prepared, and punctual. Take ownership of responsibilities and display complete professionalism.

Manage or coordinate installation, upgrade, or deployment projects, including providing on-site direction for additional network engineers.

Maintain broad knowledge of Aurora's core technology offerings and increase your knowledge and expertise by learning new and evolving technologies and by achieving appropriate industry and professional certifications.

Thoroughly test all work and involve the customer in acceptance of the solution implementation or resolution to ensure customer satisfaction.

Submit ticket responses and work project reports promptly, thoroughly, and accurately, with appropriate description of billable time for customer reporting and history purposes.
Assist other Aurora solution engineers with projects, as a direct participant, and to lend your unique areas of expertise when required. Assist in troubleshooting difficult or time-sensitive problems.

Contribute to company vision and direction by helping improve technical practices, as well as choosing key technologies and issues to address as Aurora grows.

Identify customer needs and design, propose, and implement solutions, including writing recommendations, specifying equipment, and assisting with or directly writing proposals.

Assist in the process of developing detailed Level of Effort (LOE) spreadsheets and Scopes of Work (SOWs) for Aurora service projects.
Requirements:
Knowledge of the TCP/IP stack and Layer 2 and Layer 3 technologies.

Base technology certification or training such as Cisco CCNA, Fortinet NSE 3, CWNA, or IT fundamentals.

Experience with security technologies such as firewalls, IDS/IPS, and UTM platforms.

Energy, motivation, enthusiasm, and integrity.

Demonstrate the ability to work independently and troubleshoot problems with speed and efficiency.

Strong interpersonal and communication skills, both oral and written are required.

Although most of Atrion's customer support is provided remotely, some customer projects and services require on-site technical support throughout Atrion's primary region on a scheduled basis. This region includes all of New Jersey, New York City and the surrounding suburbs, eastern Pennsylvania, and northern Delaware.

Must be available to participate in an on-call rotation and respond to tickets after-hours, if necessary.

Must be available to perform scheduled work during non-business hours in support of customers on professional services engagements.
Additional Duties and Responsibilities:
Support Aurora's internal network, server, and computer resources.

Maintain an understanding of Aurora's core competencies and attend pre-sales meetings to discuss Aurora's technologies and services with customers.

Complete vendor pre-sales and post-sales technical certifications to meet requirements as a reseller partner.

Relevant professional certifications are a plus.
QUALIFICATIONS
To perform this job successfully, an individual must be able to perform each essential duty satisfactorily. The requirements listed above are representative of the knowledge, skill, and/or ability required. Reasonable accommodations may be made to enable an otherwise qualified individual with a disability to perform the essential functions.