UX Designer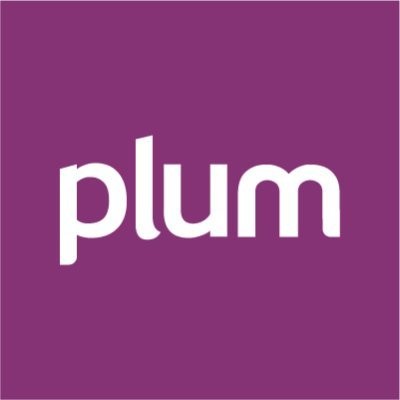 Plum
Employment Types:
Full-time
At Plum, our purpose is to empower everyone to realize their full potential at work. We are a Waterloo-based SaaS company that provides a talent assessment platform that strips away bias and reveals human potential to revolutionize how global enterprises hire, grow, and retain talent. With unmatched scalability, Plum powers more objective and equitable talent decisions across the employee lifecycle using the predictive power of psychometric data.
We are looking for a UX Designer to join our team. As a UX Designer at Plum, you will lead efforts to create new and better experiences for Plum's growing roster of customers. By bringing your full arsenal of user research, interaction design, and visual design, you, along with the rest of our talented Design Team will be building the future.
From ideation to development to release, you'll work with the Product, Design, Marketing, and Software Engineering teams to deliver products that are changing the landscape in Talent Management. We know, Talent Management isn't as sexy as the latest AI photo app that puts mustaches on everyone, but it's a space that has few real tools yet. You'll help build a new set of applications the business world desperately needs.
Plum is currently a 32-person company that is rapidly growing and moving to a remote-first, office optional work environment. Our ideal candidate can be located in Canada or the USA and will be able to work Eastern Time (ET) hours.
Make sure a link to your portfolio is in your resume.
WHAT YOU'LL DO
Create wireframes, prototypes, and high-fidelity designs
Create Interactive prototypes using Adobe XD and other tools
Meet with customers to research user behavior
Communicate with customers and our various teams to receive feedback as part of our iterative process
WHAT YOU'LL NEED
Portfolio demonstrating your interaction design skills and design process
Ability to simplify complicated problems into easy-to-use solutions
Create visually stunning and intuitive interfaces
Measure and report qualitative and quantitative outcomes
Understand the technical limitations behind your decisions
Conduct usability testing and apply those learnings in your designs
Present concepts to customers, leadership, and design peers
Familiar with writing UI copy
Comfortable in design suites such as Adobe Creative Cloud and various interaction design programs (XD, Figma, InVision, etc.)
REQUIREMENTS
2-3 years of industry UX design
A Bachelor's degree or equivalent training and work experience
The ability to adapt based on better data and feedback
The ability to use objective measures to defend design decisions
A pixel perfect mindset
Bonus:
You've designed for B2B/Enterprise customers
You have working knowledge of HTML5, CSS, and JavaScript
WHO WE ARE
At Plum, we believe in supporting our employees first so that they can support our organization's growth, trust, alignment, and resiliency through the following initiatives:
Flexible work schedule
Unwavering support from our leadership team
Fun quarterly company events and activities
Coaching and mentoring opportunities
Health benefits with a focus on mental health & wellness
A great collaborative atmosphere
We really believe in our product (who would we be if we didn't?!), so as a first step in our application process, we'd love to invite you to complete your own Plum Profile. This is a great way to see the product in action! Once complete, we'll give you a summary of your top three talents and even some tips to help you find a role that suits your natural talents and abilities. Please follow the bit.ly apply link below to create your own Plum Profile, and we look forward to seeing your application in our platform soon!
https://bit.ly/3ovRife
At Plum, we are committed to building inclusive organizations – and that starts with our own team. We believe that diversity of thought and background breeds unbridled innovation. Therefore, we don't discriminate on the basis of race, religion, colour, national origin, gender, sexual orientation, age, marital status, veteran status, or disability status. Accommodations will be provided as requested by candidates taking part in all aspects of the selection process.