Senior Software Engineer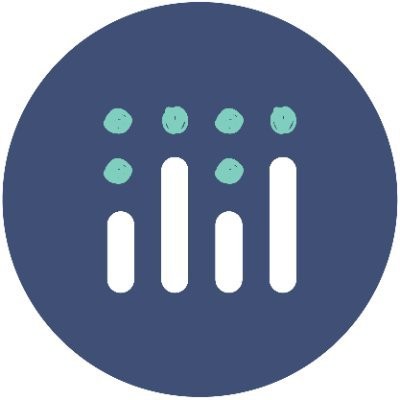 Plotly
Software Engineering
Remote · Canada
Posted on Sunday, January 22, 2023
Plotly has been a pioneer and is a leader in providing tools to help data scientists and data analysts maximize their productivity and share their amazing insights. We are accelerating our mission, and are looking to you to be part of our world class team of engineers, product managers, and designers. We are a tight knit but rapidly growing team where you can have immediate meaningful impact. The data science community is diverse in skill set, what they are trying to accomplish, and their preferences for tools and workflows. We're looking for someone that can help us pull together our toolset in a way that smoothly serves the needs of users, starting with those who are doing basic exploratory data analysis, through those building sophisticated interactive data applications. Building beautiful, highly performant UI that serves a diverse range of users and use cases isn't easy. You will be energized by this challenge and recognize that there are lots of fun and interesting technical problems to solve.
Technologies you will work with:
We work with a modern technology stack that includes Go, JavaScript, TypeScript, React, and NextJS, and of course we love Python. We use Kubernetes to orchestrate our infrastructure products, and we deliver those products and solutions across all major cloud providers, both at the consumer level, and to the most demanding enterprise customers. We make ongoing significant contributions to the open source community. Our open source libraries and frameworks are downloaded all across the globe by tens of millions of users every month.
Job Responsibilities:
Improve the functionality and UX of the Dash Workspace and IDE. Our core workspace experience includes code editors, Jupyter notebooks, visual layout designers, and visual chart controls.

Help define and execute a roadmap to make our solutions performant and scalable

Collaborate with multiple teams working on important customer features

Work with product managers, designers and developers to understand user interactions and to develop modern, intuitive user interfaces for our products

Work in a team environment with shared code; disciplined use of source code control and process documentation

Contribute to team and organizational improvements in process and infrastructure
---
Job Requirements:
7+ years experience in professional software development, ideally some of which you've spent in dynamic early stage companies

Experience owning technically challenging and demanding cross-functional projects, and bringing those projects from concept to completion

Experience across the entire stack, from backend to frontend (we know you will probably have a preference, and we definitely want to hear it)

Ability to make technical decisions quickly, while collaborating with key stakeholders

Ability to self direct and work effectively in a fully remote work environment

Habit of self reflection, and understanding what's helped you be successful in the past

Deep experience with JavaScript/TypeScript, React and Python
---
Assets:
Interest and/or experience with developer tools, including IDE's, Jupyter, and visual layout and component controls.

Interest, or better yet, passion for data analysis and data visualization.

Experience with cloud based infrastructure like Azure, AWS or GCP
---
What We Can Offer You:
A way to put your skills to use enabling people around the world to better understand their data and make better decisions

Knowledge-sharing with smart, motivated colleagues and folks working at the most sophisticated companies in the world

Flexible schedule and generous PTO

Medical, dental, vision, and more benefits

Company stock options

Remote work policy

Parental leave policy

Learning and development program

Community involvement

Home office set up fund
---
About Plotly:
As a company with roots in the open-source community, Plotly introduced web-based data visualization to Python. Today, the company offers Dash Enterprise, which provides the best software tools and platform to enable every enterprise in the world to build and scale data applications quickly and easily.
At Plotly, you'll work alongside a diverse team of first-class scientists, engineers, developers and builders that challenge the status quo and set the bar high. We encourage each member of our team to explore and expand their skill sets on a continuous basis, to approach every problem with curiosity and an open-mind. Together, we make it possible for people everywhere to share data, facts and information.
Plotly is an equal-opportunity employer and does not discriminate on the basis of race, religion, color, sex, gender identity, sexual orientation, age, non-disqualifying physical or mental disability, national origin, veteran status, or any other basis covered by appropriate law. If you require any accommodations, please let us know in advance.
---
Développeur(euse) logiciel senior:
Plotly est un leader et un pionnier dans la création d'outils qui aident les scientifiques et les analystes de données à maximiser leur productivité et à partager leurs connaissances étonnantes. Nous accélérons notre mission et souhaitons que vous fassiez partie de notre équipe d'ingénieurs, de chefs de produits et de concepteurs incroyables. Nous sommes une équipe unie et en pleine croissance où vous pouvez avoir un impact important et immédiat. La communauté de la science des données est diverse en termes de compétences, de ce qu'elle essaie d'accomplir et de ses préférences en matière d'outils et de workflow. Nous recherchons quelqu'un qui puisse nous aider à optimiser nos outils de manière à répondre aux besoins des utilisateurs, en commençant par ceux qui effectuent des analyses de données exploratoires de base jusqu'à ceux qui créent des applications de données interactives sophistiquées. Il n'est pas facile de créer une interface utilisateur à la fois belle et performante qui réponde aux besoins d'une variété d'utilisateurs comprenant une multitude de cas d'utilisation. Vous serez stimulé par ce défi rempli de problèmes techniques amusants et intéressants à résoudre.
Technologies avec lesquelles vous travaillerez :
Nous travaillons avec une stack technologique moderne qui comprend Go, JavaScript, TypeScript, React et NextJS, et bien sûr Python. Nous utilisons Kubernetes pour orchestrer nos produits d'infrastructure, et nous fournissons ces produits et solutions sur tous les principaux environnements cloud, tant au niveau du consommateur que des entreprises les plus exigeantes. Nous apportons en permanence des contributions importantes à la communauté open source. Nos librairies et frameworks open source sont téléchargés dans le monde entier par des dizaines de millions d'utilisateurs chaque mois.
Responsabilités :
Améliorer la fonctionnalité et l'interface utilisateur du workspace et de l'IDE Dash. L'expérience workspace comprend des éditeurs de code, des calepins Jupyter, des outils de mise en page et des contrôles de graphiques visuels.

Aider à définir et à exécuter une feuille de route pour rendre nos solutions performantes et évolutives.

Collaborer avec plusieurs équipes travaillant sur des fonctionnalités importantes pour les clients.

Travailler avec les chefs de produit, les concepteurs et les développeurs pour comprendre les interactions des utilisateurs et développer des interfaces modernes et intuitives pour nos produits.

Travailler dans un environnement d'équipe avec un code partagé ; utiliser de façon disciplinée le contrôle du code source et la documentation des processus.

Contribuer à améliorer l'organisation des processus et de l'infrastructure au sein de l'équipe.
---
Exigences :
Plus de 7 ans d'expérience dans le développement de logiciels professionnels, dont une partie idéalement dans des entreprises dynamiques en phase de démarrage.

Expérience dans la gestion de projets interfonctionnels exigeants et techniquement complexes, de la conception à la réalisation.

Expérience sur l'ensemble de la stack, du backend au frontend (nous savons que vous aurez probablement une préférence, et nous voulons absolument l'entendre).

Capacité à prendre des décisions techniques rapidement, tout en collaborant avec les principales parties prenantes.

Capacité à s'autogérer et à travailler efficacement dans un environnement de travail entièrement à distance.

Habitude d'auto-réflexion et compréhension de ce qui vous a aidé à réussir dans le passé.t

Connaissance approfondie de JavaScript/TypeScript, React et Python.
---
Atouts :
Intérêt et/ou expérience avec les outils de développement, notamment les IDE, Jupyter et les contrôles visuels de mise en page et de composants.

Intérêt, ou mieux encore, passion pour l'analyse et la visualisation des données.

Expérience de l'infrastructure basée sur le cloud comme Azure, AWS ou GCP.
---
Ce que nous pouvons vous offrir :
Un moyen d'utiliser vos compétences pour permettre à des personnes du monde entier de mieux comprendre leurs données et de prendre de meilleures décisions.

Le partage des connaissances avec des collègues intelligents et motivés ainsi qu'avec des personnes travaillant dans les entreprises les plus sophistiquées du monde.

Horaire flexible et congés personnels généreux

Avantages médicaux, dentaires, visuels et autres

Options d'achat d'actions de l'entreprise

Politique de congé parental

Programme d'apprentissage et de développement

Participation communautaire

Allocation pour l'installation d'un bureau à domicile
---
À propos de Plotly :
Une société ayant ses racines dans la communauté open-source, Plotly a introduit la visualisation de données basée sur le web en Python. Aujourd'hui, l'entreprise propose Dash Enterprise, qui fournit les meilleurs outils logiciels et la meilleure plateforme pour permettre à toutes les entreprises du monde de créer et de faire évoluer des applications de données rapidement et facilement.
Chez Plotly, vous travaillerez aux côtés d'une équipe diversifiée de scientifiques, d'ingénieurs et de développeurs de premier ordre qui remettent en question le statu quo et qui placent la barre très haut. Nous encourageons chaque membre de notre équipe à explorer et à développer ses compétences de manière continue, ainsi qu'à aborder chaque problème avec curiosité et ouverture d'esprit. Ensemble, nous permettons aux gens du monde entier de partager des informations, des aperçus et des données.
Plotly est un employeur qui souscrit au principe de l'égalité d'accès à l'emploi et ne pratique aucune discrimination fondée sur la race, la religion, la couleur, le sexe, l'identité sexuelle, l'orientation sexuelle, l'âge, un handicap physique ou mental non disqualifiant, l'origine nationale, le statut d'ancien combattant ou toute autre base couverte par la loi. Si vous avez besoin d'assistance, veuillez nous en informer à l'avance. Nous sommes impatients d'apprendre à vous connaître !
---
Join Plotly
So yeah, we work hard. We have many puzzles to solve and we are having fun doing it.
We also have incredible customers and a strong, supportive community that we want to stay connected to.
We're looking forward to getting to know you!