Data Scientist Team Lead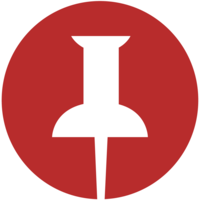 PiinPoint
Job Functions:
Data Science
Employment Types:
Full-time
Locations:
Kitchener, ON, Canada
Compensation:
125,000 – 150,000 CAD per year
COMPANY OVERVIEW
PiinPoint is a SaaS platform helping to reinvent retail communities by changing the way retailers identify, validate, manage, and grow location networks with ease. We are a Y-Combinator backed SaaS startup looking for the right people to contribute to making a real impact in the retail, commercial real estate, and technology industries.
At PiinPoint, our mission is to enable our users to solve complex problems with insights that strengthen their organization and the communities they serve. Our platform and analytics give users the confidence they need to action decisions that will support the growth of their business today and into the future.
POSITION OVERVIEW
We are looking for an experienced, confident, and hard-working individual with sound business acumen to join our team as our Data Science Team Lead. You will lead the development of our professional services practice, advance our custom modelling, support client engagements, and ensure each project is delivered on time and with the highest degree of accuracy. You will work with some of the largest retailers in the world to help solve some of the most pressing questions in retail performance optimization.
TECHNOLOGIES WE USE
Python - PyCaret, Scikit-learn, TensorFlow, Statsmodels, scipy, pandas, numpy, etc. for building and testing models
Databricks and Spark for data processing/pipelining
Open source GIS tools - QGIS, GDAL, etc. for spatial analysis and prototyping analysis
PostgreSQL w/ PostGIS and MongoDB for storage
Docker, Convox/AWS APIs for DevOps
RESPONSIBILITIES
Advance Our Custom Modelling ("Data Science Work")
Build reliable models for customers, solving their unique problems and requests, as well as continually improving model methods, modelling processes, and technologies.
Create a foundation of documentation outlining our modelling processes and technologies, whether for application in a client project or as a dedicated effort to allow future hires to learn from past experiences.
Engage With Clients & Support Sales ("Client Presentation")
Act as a Senior Sales Engineer and offer client-facing support to progress prospective or existing accounts as well as channel partners.
Participate in meetings and calls with Revenue team members to offer a Data Science perspective
Technical Project Management and Service Delivery ("Tech. Proj. Mgmt")
Support the development of enterprise proposals that require custom modelling tasks by providing descriptions of the work to be completed and realistic timelines required to ensure project delivery that is on time and within budget.
Collaborate with team members to help educate users about the methodology recommended to solve their problems.
Build & Manage Our Professional Services Team ("Team Management")
Lead, manage, and scale the analytics or development team creating a work environment that drives excellence and allows each member to thrive.
YOUR QUALIFICATIONS
Machine Learning & Artificial Intelligence Model Building:
You have at least 3-years of work experience in a Data Science role, with a minimum of a Master's Degree.
You can confidently develop models for clients, explore new methodologies, outline and manage project scope, prepare extensive documentation, and demonstrate skills in collaborating with multiple groups (from designers, software developers, data scientists, and executives) to deliver successful projects.
Organizational Skills:
You know how to optimize your time to focus on the things that matter, you keep others in tow, and are extremely detail-oriented.
You have a proven set of skills to apply to the projects you will work on at PiinPoint that support the Project Management and Implementation team.
Your collaboration and contributions to projects range from doing technical requirements documentation, supporting the scoping of projects, coordinating custom work, clearly communicating internally and externally to share project updates, knowledge sharing with clients to educate them on the technical scope and applications, and are comfortable to do regular presentations to multiple stakeholders of varying seniority.
Proven Leadership & Entrepreneurship:
You have demonstrated leadership experience that you can bring to our team to help manage and deliver multiple projects and team members at once.
You are comfortable with uncertainty, strive for excellence in your work, and are energized by coaching, supporting, and working with others to accomplish a task.
Superior Communication:
You have the ability to communicate complex concepts and analytical models in a way that can be easily understood.
You thrive in the role of liaison, ensuring constant alignment between the client and project implementation team in order to successfully manage expectations.
You are also a confident and capable speaker, with experience communicating in front of large groups of people and answering questions.
Energy and Work Ethic:
You are a big picture thinker and inspired by solving problems and excel in getting "into the weeds" and executing on what needs to get done.
You love talking to people, being collaborative, and working as a team.
You maintain positive energy and an attitude for consistently getting things done.
You are looking for an opportunity to apply your knowledge and skills in a growing company, and get personal value in seeing your impact on a daily basis.
Problem Solving:
You identify and provide proactive solutions to project-related issues.
You can detect, report, and fix issues whenever necessary and possible, capable of identifying, preventing, and managing risks that arise throughout the project
What you can expect at PiinPoint
You will work with all aspects of the business in building an innovative and growing company. You have access to mentorship from advisors and industry experts throughout the community, a competitive salary, and a health spending account. Our team hosts monthly social events and you have the ability to work remotely.