Sales & Business Development Manager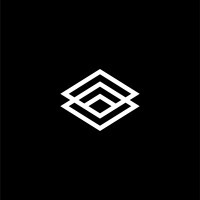 Palitronica
Job Functions:
Marketing & Communications, Customer Service, Sales & Business Development
Employment Types:
Full-time
Locations:
Kitchener, ON, Canada
Palitronica was founded in 2019 as a spin-off from the University of Waterloo's Electrical Engineering labs. We are a cybersecurity company with novel technology aimed at protecting critical assets. The proliferation of connected electronics in critical infrastructure and rising geopolitical tensions creates new risks and uncertainties that pose a considerable threat to national security. At Palitronica, we build cutting-edge hardware and breakthrough software that revolutionizes how we defend critical infrastructure and key resources. We currently work on national security projects with the government and many of the largest OEMs and enterprises in the world.
Palitronica is made up of a team of world-leading researchers, developers, and business leaders. If you're interested in having an impact on national security, passionate about solving problems, building a profitable business and balancing work and life, join our team.
Responsibilities:
Palitronica is seeking an entry-level Sales & Business Development Manager. Your primary responsibility will be to have a laser-like focus on driving revenue growth across the company. This will include researching, uncovering, and driving to close relevant opportunities with OEMs, customers and channel partners. Some of the qualities that will serve you well in this role include a positive outlook, proactivity, tenacity, creativity, confidence, focus, honesty, energy, persistence, subtleness, big picture thinking and a desire to win.
Some of the activities you can expect to get involved with include:
· Collaborating with other senior stakeholders around the business to develop opportunities, leads and harvest prospects and channel partners.
· Monitor market, industry and competitor trends for use in business development and relay this insight back into the organization
· Act as a thought-leader and advocate for Palitronica across the industry, building and maintaining relationships with other influential stakeholders to help establish and build Palitronica's reputation and brand.
· Be a true advocate for all Palitronica customers by building genuine and long-term relationships
· Develop and lead the plan to significantly increase the number of senior executive relationships with C-level executives and budget approvers within key prospects and accounts
· Collaborate with internal resources to develop pricing, promotional materials and product competencies in order to play a leadership role in structuring, pursuing and winning large, complex deals
· Proactively identify and address issues that inhibit growth in Key Accounts
· Actively use our core applications to manage business, including Zoom Info, Pipedrive, LinkedIn, Twitter, MS Office apps and others
You'll be drawing on:
· Willingness to hunt down new business opportunities, develop meaningful customer relationships at the highest levels possible, close sales and drive to maximum revenue generation.
· Excellent interpersonal skills and the ability to multitask, work cross-functionally within the organization, and thrive in a collaborative environment
· Demonstrated understanding of a variety of sales methodologies or ambition and drive to master (e.g. The Challenger Sale, Solution Selling etc.)
· Experience working in a fast-paced, high growth software company where change is a constant
· Self-motivated; highly driven to produce results.
· Willingness to roll up the sleeves and tackle challenges that get in the way of our revenue and company growth