Client Solutions Engineer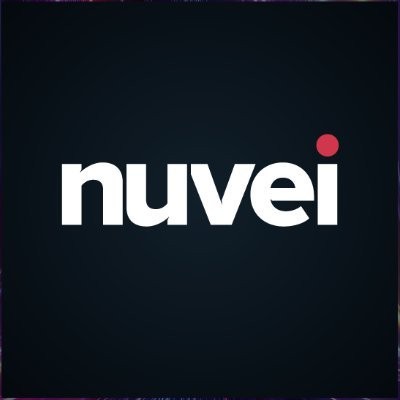 Nuvei
Customer Service
Scottsdale, AZ, USA
Posted on Monday, November 20, 2023
The world of payment processing is rapidly evolving, and businesses are looking for loyal and strategic partners, to help them grow.
WE ARE NUVEI. Nuvei (NASDAQ: NVEI) (TSX: NVEI) the Canadian fintech company accelerating the business of clients around the world. Nuvei's modular, flexible and scalable technology allows leading companies to accept next-gen payments, offer all payout options and benefit from card issuing, banking, risk and fraud management services. Connecting businesses to their customers in more than 200 markets, with local acquiring in 47 markets, 150 currencies and 586 alternative payment methods, Nuvei provides the technology and insights for customers and partners to succeed locally and globally with one integration.
At Nuvei, we live our core values, and we thrive on solving complex problems. We're dedicated to continually improving our product and providing relentless customer service. We are always looking for exceptional talent to join us on the journey!
Your Mission
Nuvei's Solution Engineer team includes both Solution Engineers and implementation Engineers who act as a technical and product advisor to potential partnership or prospect clients. Architecting client or partner solution with Nuvei payment services to apply both client business demand and Nuvei best practices. The Solution / Pre-Sale Engineer will manage solutions or pre-sale of Nuvei's quickly growing portfolio of merchants as part of the Sales Operations department within the Digital Payments Division, by providing best in practice payments technology solutions using Nuvei's enhanced services and advanced technologies. All candidates must be located within the US.

Key responsibilities
Join the business development team and advise new prospects on Nuvei's product from technical perspective as well as designing a tailored solution that is best fit for the prospect's needs.
Project coordination - Work closely with the new customers and onboarding team to guarantee a high-quality technical project delivery.
Planning - Coordinate the technical project timelines, tasks, and development efforts with both the internal engineering team and customer teams to manage implementation projects and ensure we keep customers' requirements delivery on plan and on schedule.
Work with internal onboarding team and customer teams to assess customers technical requirements, business and implementation risks, guide and overlook the technical integration process, assist with technical problem troubleshooting and manage internal resources and technical priorities to resolve various client facing issues as part of the technical project implementation.
A strong technical education with experience in online payment technology, understand the customer's payment propositions and needs in order to best plan for them an optimize technical solution.
Responsible for leading technical implementation projects for new customers of Nuvei's rapidly growing based solutions owning the full implementation cycle responsibility for enterprise companies from technical kickoff call to Go live.
Establish operational excellence through identification and execution of opportunity areas that create efficiency, remove obstacles, or create improved processes and approaches to the business.
Provide excellent customer service through active listening on every interaction while adjusting support approach to accommodate all levels of customer experience with defined SLA of 24/48 hours hand off to the integration team.
Highly skilled at applying consultative methodologies and solve integration pain points, while architecting features into best in practice solution to answer business pressing demands.
Ability to manage multiple projects running on parallel timelines and to work and collaborate in a global and remote environment.
Passionate about technology and customer service and helping others. Experience with payment systems and/or working at a Fintech company.
B.S. in Information Systems, Industrial Engineering or related field.
3+ years of hands-on implementation and solution experience working as an Integration Engineer or Implementation Engineer, or at least two (2) years of experience as Solution \ Pre-sale Engineer.
2+ years of prior experience within the payment's industry, as well as knowledge of the payment solutions, EMV, eWallet, Mobile Payments, POS, PSD2 eCommerce, web services, etc.
Proven ability to read, debug, and understand web applications (HTML, CSS, JavaScript, etc.).
Working knowledge of web integration including iframes, widgets, SDK, Single Sign-On, APIs and other SAAS technologies.
Full professional proficiency (written and verbal) in English
Creative thinker and experienced at understanding client's potential pain points.
Other qualifications:
Familiarity with SalesForce, Zendesk or similar ticketing system.
Understanding of Python and Shell Scripting.
Strong knowledge of data model and working knowledge of SQL.
Nuvei offers a wide variety of benefits which include Medical, Dental, Vision, STD, LTD, Paid time off, 401(k) and many other great benefits.
Nuvei perks also include:
Frequent training programs on new systems and platforms.
Free Virtual yoga, meditation and fitness classes, community involvement, and many social activities.
Group Private Medical Insurance
Up to 2.5 additional days of annual leave a quarter, if company hit quarterly targets
Employee recognition program and possibilities for advancement in various fields.
Modern, dynamic and great work environment.
Nuvei is an equal-opportunity employer that celebrates collaboration and innovation and is committed to developing a diverse and inclusive workplace. The team at Nuvei is comprised of a wealth of talent, skill, and ambition. We believe that employees are happiest when they're empowered to be their true, authentic selves. So, please come as you are. We can't wait to meet you.