Production Support Engineer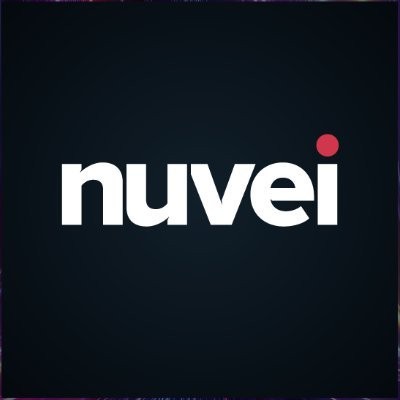 Nuvei
Software Engineering, Product, Customer Service
Atlanta, GA, USA
Posted on Monday, November 6, 2023
The world of payment processing is rapidly evolving, and businesses are looking for loyal and strategic partners, to help them grow.
WE ARE NUVEI. Nuvei (NASDAQ: NVEI) (TSX: NVEI) the Canadian fintech company accelerating the business of clients around the world. Nuvei's modular, flexible and scalable technology allows leading companies to accept next-gen payments, offer all payout options and benefit from card issuing, banking, risk and fraud management services. Connecting businesses to their customers in more than 200 markets, with local acquiring in 47 markets, 150 currencies and 586 alternative payment methods, Nuvei provides the technology and insights for customers and partners to succeed locally and globally with one integration.
At Nuvei, we live our core values, and we thrive on solving complex problems. We're dedicated to continually improving our product and providing relentless customer service. We are always looking for exceptional talent to join us on the journey!
The Production Support Engineer reports to the Manager of ACH Technical Operations and is responsible for ensuring daily processing is accurate, timely, and monitored. The role collaborates with ACH business operations to assist with technical aspects of day-to-day platform activities with direct interaction to the database and job history.
Responsibilities
Analyze logs and stored procedures as well as TSQL scripts to determine cause of issues.
Monitor logs and system tools for failed processes.
Perform system job submissions when instructed.
Perform additional monitoring and system tasks when assigned.
Become knowledgeable of all operating functions, timing, and requirements for successful operation of the Paya ACH platform.
Recommend ways to improve automation and process.
Submit project ideas that can improve the systems. Present on a regular basis progress and take feedback to improve.
Skills
Being proactive and self-motivated.
Having methods for effective problem analysis and solving.
Having competent teamwork abilities.
Being a good communicator, both written and spoken.
Having documentation and organizational skills.
Having analytical thinking abilities.
Being able to plan technical solutions.
Having competent judgment to inform problems to superiors on time.
Being deadline oriented.
Flexible schedule for a rotating nightly shift.
Bachelor's degree in Computer Science or equivalent related field experience
Minimum of 2 years of software database development required
Experience with application/production support
Recent experience with SQL Server 2016 – 2022, batch processing and job schedulers
Knowledge of T-SQL language
Knowledge of stored procedure writing, query optimization, and indexes
Knowledge of batch processing
Knowledge of scripting
Strong communication skills a must
Knowledge of Excel
Desire to contribute new ideas and fresh perspectives on business process
VB.NET knowledge is desirable
Nuvei offers a wide variety of benefits which include Medical, Dental, Vision, STD, LTD, Paid time off, 401(k) and many other great benefits.
Nuvei perks also include:
Frequent training programs on new systems and platforms.
Free Virtual yoga, meditation and fitness classes, community involvement, and many social activities.
Group Private Medical Insurance
Up to 2.5 additional days of annual leave a quarter, if company hit quarterly targets
Employee recognition program and possibilities for advancement in various fields.
Modern, dynamic and great work environment.
Nuvei is an equal-opportunity employer that celebrates collaboration and innovation and is committed to developing a diverse and inclusive workplace. The team at Nuvei is comprised of a wealth of talent, skill, and ambition. We believe that employees are happiest when they're empowered to be their true, authentic selves. So, please come as you are. We can't wait to meet you.
#LI-AK2