Customer Service Representative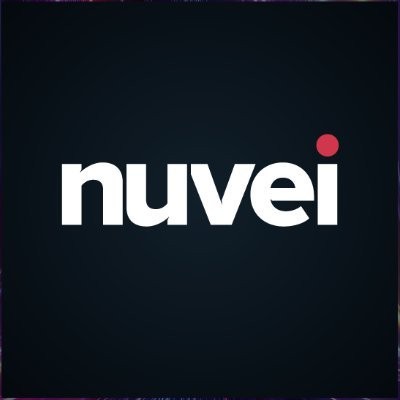 Nuvei
Customer Service
Bogotá, Bogota, Colombia
Posted on Thursday, October 26, 2023
The world of payment processing is rapidly evolving, and businesses are looking for loyal and strategic partners, to help them grow.
WE ARE NUVEI. Nuvei (NASDAQ: NVEI) (TSX: NVEI) the Canadian fintech company accelerating the business of clients around the world. Nuvei's modular, flexible and scalable technology allows leading companies to accept next-gen payments, offer all payout options and benefit from card issuing, banking, risk and fraud management services. Connecting businesses to their customers in more than 200 markets, with local acquiring in 47 markets, 150 currencies and 586 alternative payment methods, Nuvei provides the technology and insights for customers and partners to succeed locally and globally with one integration.
At Nuvei, we live our core values, and we thrive on solving complex problems. We're dedicated to continually improving our product and providing relentless customer service. We are always looking for exceptional talent to join us on the journey!
Your Mission
We are looking for a Customer Service Representative to join our fast-growing team. Reporting to our Customer Experience Leader, you will be supporting the team on enhancing each customer's relationship with Nuvei.
You´ll provide quality service and professional support for customers with questions or issues regarding Nuvei's products or services through various channels (telephone, email, chat, etc.). Respond to inquiries from clients; understand their technical questions, assess their needs, and suggest or promote solutions that may include alternative products or services. Propose new solutions for customer problems and follow-up on the status of outstanding issues. Use databases to maintain up-to-date documentation. Engage in team-based project work and provide mentoring and training to less experienced staff.
Key Responsibilities
1. Provides exceptional customer experience by addressing inquiries using a variety of channels (telephone, email, chat, ticketing, etc.) in a support-center environment adhering to scheduled shifts, procedures, metrics, and departmental goals.
2. Listens for customer trends and takes appropriate action to resolve.
3. Uses Knowledge Base methodologies to efficiently resolve issues and creates and modifies reusable solutions according to established procedures and policies.
4. Escalates unresolved customer issues with all pertinent information included to appropriate resources.
5. Follows-up and makes scheduled call backs to customers where necessary.
6. Documents each customer interaction using our case tracking system in a clear, concise, and understandable format.
7. Models a positive, constructive attitude in the workplace; this includes presenting challenges in a positive light, offering constructive approaches to overcoming difficulties and treating all individuals with respect.
8. Stays current on all Nuvei products and services and seeks out opportunities to educate or share knowledge with team members.
High school graduate, technician, Technologist or student of Systems Engineering, Software, Telecommunications, Industrial, Business Administration, or related careers with notios of transact.
Customer service experience of 6 months.
Must be bilingual (English & Spanish)
Nuvei is an equal-opportunity employer that celebrates collaboration and innovation and is committed to developing a diverse and inclusive workplace. The team at Nuvei is comprised of a wealth of talent, skill, and ambition. We believe that employees are happiest when they're empowered to be their true, authentic selves. So, please come as you are. We can't wait to meet you.
Long Term Incentive Plan that creates an opportunity for all employees to financially benefit from Nuvei's growth
2.5 additional days off each quarter, should the company achieve its quarterly targets
Private medical insurance
Connectivity Aid