Director of Omnichannel Product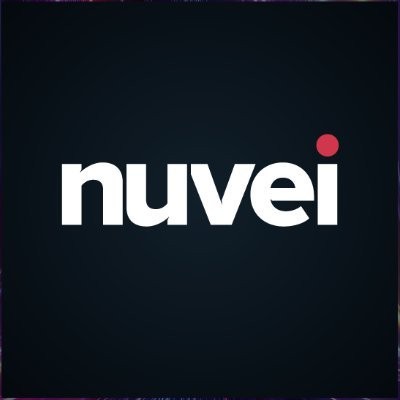 Nuvei
Product
Amsterdam, Netherlands
Posted on Wednesday, October 25, 2023
Title Director of Omnichannel Product
Desired Location Amsterdam / UK
Hybrid
The world of payment processing is rapidly evolving, and businesses are looking for loyal and strategic partners, to help them grow.
WE ARE NUVEI. Nuvei (Nasdaq: NVEI) (TSX: NVEI) is the Canadian fintech company accelerating the business of clients around the world. Nuvei's modular, flexible and scalable technology allows leading companies to accept next-gen payments, offer all payout options and benefit from card issuing, banking, risk and fraud management services. Connecting businesses to their customers in more than 200 markets, with local acquiring in 45+ markets, 150 currencies and more than 600 alternative payment methods, Nuvei provides the technology and insights for customers and partners to succeed locally and globally with one integration.
At Nuvei, we live our core values, and we thrive on solving complex problems. We're dedicated to continually improving our product and providing relentless customer service. We are always looking for exceptional talent to join us on the journey!
Your Mission
We are looking for a Director of Omnichannel Product to join our fast-growing Product Management team. Reporting to our VP Product Management, you will be supporting the team on you will play a crucial role in shaping and executing our omnichannel product strategy.
You will be responsible for overseeing the development, enhancement, and deployment of products that facilitate seamless payment acceptance across multiple channels, including brick-and-mortar stores, online platforms, mobile applications, and more. Your expertise will drive the optimization of our payments solutions, ensuring that merchants can provide their customers with a frictionless and efficient payment experience.
Key responsibilities include, but are not limited to:
Product Strategy and Roadmap: Develop and implement a comprehensive omnichannel product strategy aligned with the company's overall vision and business objectives. Collaborate with cross-functional teams, including engineering, sales, marketing, and customer support, to create and execute a product roadmap that meets market demands and surpasses competitors.
Market Research and Analysis: Conduct in-depth market research to identify emerging trends, customer needs, and industry developments in the unified commerce space. Utilize data-driven insights to guide product decisions and stay ahead of market shifts.
Product Development and Innovation: Lead the product development lifecycle, from concept ideation to launch. Work closely with engineering and design teams to define product requirements, user stories, and specifications. Take responsibility for core transaction processing components world wide.
Omnichannel Integration: Ensure seamless integration of our acquiring products across various channels, including point-of-sale (POS) systems, e-commerce platforms, mobile wallets, and more. Drive efforts to streamline and optimize the payment process across all channels.
Regulatory Compliance: Stay up-to-date with relevant payment industry regulations and compliance requirements. Ensure that all products and features adhere to necessary standards, security protocols, and data protection regulations.
Stakeholder Management: Collaborate with internal stakeholders, clients, and partners to gather feedback, understand pain points, and prioritize product enhancements. Foster strong relationships with external partners and vendors to leverage synergies and drive mutual growth.
Product Marketing and Communication: Work closely with the marketing team to develop product positioning, go-to-market strategies, and promotional campaigns. Support sales efforts by providing product training, collateral, and sales tools.
Bachelor's degree in Engineering, Computer Science, or a related field;
Proven experience (5+ years) in product management or product development roles within the payments acquiring industry, with a specific focus on omnichannel solutions.
In-depth knowledge of payment processing technologies, standards, and security measures.
Strong analytical and strategic thinking skills, with the ability to leverage data to make informed decisions.
Excellent leadership and team management abilities, with a track record of motivating and guiding cross-functional teams.
Exceptional communication and presentation skills, with the capacity to convey complex ideas to both technical and non-technical audiences.
Demonstrated success in driving product innovation and launching successful products to market.
Familiarity with regulatory frameworks and compliance requirements in the payments industry.
Proactive and adaptable with a strong sense of ownership and accountability.
Qualifications include, but are not limited to:
Nuvei is an equal-opportunity employer that celebrates collaboration and innovation and is committed to developing a diverse and inclusive workplace. The team at Nuvei is comprised of a wealth of talent, skill, and ambition. We believe that employees are happiest when they're empowered to be their true, authentic selves. So, please come as you are. We can't wait to meet you.
Benefits
Long Term Incentive Plan that creates an opportunity for all employees to financial benefit from Nuvei's growth
2.5 additional days of annual leave a quarter, if company hit quarterly targets
Private Medical Insurance
Working Language
English (written and spoken) is the language used most of the time, as work colleagues, clients, and strategic suppliers are geographically dispersed.