Directeur/directrice opérations des personnes / Director, People Operations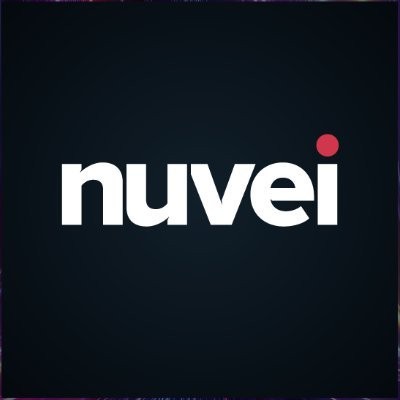 Nuvei
People & HR, Operations
Quebec City, QC, Canada
Posted on Thursday, October 12, 2023
**SVP voir la version française de la description du poste ci-dessous**
The world of payment processing is rapidly evolving, and businesses are looking for loyal and strategic partners, to help them grow.
WE ARE NUVEI. Nuvei (NASDAQ: NVEI) (TSX: NVEI) the Canadian fintech company accelerating the business of clients around the world. Nuvei's modular, flexible and scalable technology allows leading companies to accept next-gen payments, offer all payout options and benefit from card issuing, banking, risk and fraud management services. Connecting businesses to their customers in more than 200 markets, with local acquiring in 47 markets, 150 currencies and 586 alternative payment methods, Nuvei provides the technology and insights for customers and partners to succeed locally and globally with one integration.
At Nuvei, we live our core values, and we thrive on solving complex problems. We're dedicated to continually improving our product and providing relentless customer service. We are always looking for exceptional talent to join us on the journey!
Your Mission
As the Director of People Operations Canada, you will be responsible for managing a wide variety of People Operations initiatives and projects as well as partnering directly with our Nuvei managers to provide support to them as it relates to their employees' career life cycle from recruiting, onboarding, development, support, guidance, and off-boarding.
Working closely under the supervision of the VP of People Operations and Talent, and working closely with the entire global People Operations team spread throughout 3 main time zones, you are required to demonstrate a broad scope of knowledge, experience and leadership in your role. You will proactively contribute to the development and maintenance of our policies and procedures and to the planning of People Operations initiatives at Nuvei. In addition, you are accountable to ensure our policies, processes and procedures comply with local employment labor standards. Our employees are our #1 priority, #PEOPLEFIRST, therefore this role requires you to be able to work in a fast-paced environment while providing support for a positive and evolving workforce.
This role requires an individual who is collaborative, innovative, knowledgeable, performance driven, and enjoys being a part of a dynamic supportive team. The individual hired for this role must have a good understating of local employment labor standards and requirements, as well as past recruiting experience.
Key responsibilities include, but are not limited to:
Partner with our leaders to implement People Ops strategies that support the business objectives and enable performance and operational success
Work with the People Operations Team to ensure that People Ops processes and policies are well developed, maintained, well communicated and support the drive for consistency across the region and globally
Support our leaders by providing counsel on People Operations and labor relations issues such as the interpretation and application of working conditions, laws, policies, and procedures, and sharing best practices
Support the year-end compensation, bonus and promotion review process
Review all disciplinary files, recommend appropriate action, and ensure the respect of applicable internal procedures and guidelines
Identify, manage and respond to complex employee relations issues seeking support as needed from the wider People Ops team
Ensure that the company is compliant with all applicable laws, regulations, policies, and procedures in the field of People Ops
Ensure a safe working environment
Support diversity and inclusion initiatives
Oversee the coordination of People Ops training activities and ensure the application of Bill 90
Develop internal communications when needed to employees with the assistance of our internal Communications Team
Help to drive the annual performance review process while partnering with our People Managers
Support talent management by implementing talent management processes that enable the identification of critical roles, talent assessment, and succession planning
Support change initiatives within the People Ops team and the business, allowing the continual evolution of the business and organizational effectiveness
Any other ad hoc projects
Qualifications include, but are not limited to:
Minimum of ten (10) years of relevant progressive work experience in Human Resources including at least five (5) years in a management role
Bachelor's degree in Human Resources or Industrial Relations or a related field is an asset
Professional experience within the IT or eCommerce industry is an asset
Professional Certification in HR is a plus
Previous experience with payroll administration (ADP is an asset)
Strong management and communication skills
Strong leadership skills
Working Language
French is required for this position as it is located in Quebec. English is required for this position, as it could report to someone outside of Quebec, and requires frequent out-of-province communications
English (written and spoken) is the language used 99% of the time, as work colleagues and clientele are both geographically dispersed within and outside of Quebec
Internal communications between colleagues occur in English or in French, depending on the parties involved. Strategic suppliers are located outside of Quebec
Nuvei is an equal opportunity employer that celebrates collaboration and innovation and is committed to developing a diverse and inclusive workplace. The team at Nuvei is comprised of a wealth of talent, skill, and ambition. We believe that employees are happiest when they're empowered to be their true, authentic selves. So, please come as you are. We can't wait to meet you.
Benefits
Nuvei offers a wide variety of benefits which include Medical, Dental, Vision, LTD, Paid time off, RRSP and many other great benefits.
Nuvei perks also include:
Frequent training programs on new systems and platforms
Free Virtual yoga, meditation, community involvement, and many social activities
Employee recognition and possibilities for advancement in various fields
Modern, dynamic, and great work environment
**la version française**
Le monde du traitement des paiements évolue rapidement, et les entreprises recherchent des partenaires loyaux et stratégiques, pour les aider à se développer.
NOUS SOMMES NUVEI. Nuvei (NASDAQ : NVEI) (TSX : NVEI), la société canadienne de fintech qui accélère les activités de ses clients dans le monde entier. La technologie modulaire, flexible et évolutive de Nuvei permet aux entreprises de premier plan d'accepter les paiements de nouvelle génération, d'offrir toutes les options de paiement et de bénéficier de services d'émission de cartes, de services bancaires et de gestion des risques et des fraudes. En connectant les entreprises à leurs clients sur plus de 200 marchés, avec une acquisition locale dans 47 marchés, 150 devises et 586 méthodes de paiement alternatives, Nuvei fournit la technologie et les informations nécessaires aux clients et aux partenaires pour réussir localement et à travers le monde avec une seule intégration.
Chez Nuvei, nous vivons nos valeurs fondamentales et nous nous épanouissons en résolvant des problèmes complexes. Nous nous consacrons à l'amélioration continue de nos produits et à la fourniture d'un service client sans faille. Nous sommes toujours à la recherche de talents exceptionnels pour nous accompagner dans cette aventure !
Votre Mission
En tant que directeur/directrice opérations des personnes, Canada, vous serez responsable de la gestion d'une grande variété d'initiatives et de projets en matière de ressources humaines, ainsi que d'un partenariat direct avec nos gestionnaires de Nuvei afin de leur fournir un soutien en ce qui concerne le cycle de vie de la carrière de leurs employés, du recrutement à l'intégration, en passant par le développement, le soutien, l'orientation et l'exclusion.
Travaillant étroitement sous la supervision du VP des ressources humaines et des talents, et en étroite collaboration avec l'ensemble de l'équipe RH mondiale répartie sur 3 fuseaux horaires principaux, vous êtes tenu de démontrer un large éventail de connaissances, d'expérience et de leadership dans votre rôle. Vous contribuerez de manière proactive à l'élaboration et à la mise à jour de nos politiques et procédures, ainsi qu'à la planification des initiatives en matière de RH chez Nuvei. En outre, vous devrez veiller à ce que nos politiques, processus et procédures soient conformes aux normes locales du travail. Nos employés sont notre priorité n°1, #LESGENSDABORD, par conséquent ce rôle exige que vous soyez capable de travailler dans un environnement au rythme rapide, tout en apportant votre soutien à une main-d'œuvre positive et évolutive.
Ce poste requiert une personne qui est collaborative, innovatrice, bien informée, axée sur la performance et qui aime faire partie d'une équipe dynamique et solidaire. La personne recrutée pour ce poste doit avoir une bonne compréhension des normes et exigences locales en matière d'emploi et de travail, ainsi qu'une expérience antérieure du recrutement.
Les Principales responsabilités incluent, mais ne sont pas limitées à :
Travailler en partenariat avec nos leaders pour mettre en œuvre des stratégies RH qui soutiennent les objectifs de l'entreprise et permettent la performance et le succès opérationnel.
Travailler avec la nouvelle équipe des opérations RH pour s'assurer que les processus et les politiques RH sont bien développés, maintenus, bien communiqués et qu'ils soutiennent l'effort de cohérence dans la région et au niveau mondial.
Soutenir nos leaders en leur fournissant des conseils sur les questions de RH et de relations de travail, telles que l'interprétation et l'application des conditions de travail, des lois, des politiques et des procédures, et en partageant les meilleures pratiques.
Contribuer au bon déroulement du processus d'évaluation annuelle des performances, en partenariat avec nos gestionnaires des talents.
Soutenir le processus d'examen des rémunérations, des primes et des promotions en fin d'année.
Examiner tous les dossiers disciplinaires, recommander les mesures appropriées et veiller au respect des procédures et directives internes applicables
Identifier, gérer et répondre aux problèmes complexes de relations avec les employés, en sollicitant, si nécessaire, le soutien de l'équipe RH au sens large.
Veiller à ce que l'entreprise respecte l'ensemble des lois, règlements, politiques et procédures applicables dans le domaine des RH.
Assurer un environnement de travail sécuritaire
Soutenir la gestion des talents en mettant en œuvre des processus de gestion des talents qui permettent l'identification des rôles critiques, l'évaluation des talents et la planification de la succession.
Soutenir les initiatives de diversité et d'inclusion
Superviser la coordination des activités de formation en RH et veiller à l'application de la loi du 1%.
Soutenir les initiatives de changement au sein de l'équipe RH et de l'entreprise, afin de permettre l'évolution continue de l'entreprise et de l'efficacité organisationnelle.
Élaborer des communications internes à l'intention des employés, au besoin, avec l'aide de notre équipe de communication interne.
Tout autre projet ad hoc
Qualifications préférées
Minimum de dix (10) ans d'expérience professionnelle pertinente et progressive dans le domaine des ressources humaines, dont au moins cinq (5) ans dans un rôle de gestion.
Un baccalauréat en ressources humaines ou en relations industrielles ou dans un domaine connexe est un atout.
Une expérience professionnelle dans le secteur des TI ou du commerce électronique est un atout.
Certification professionnelle en RH est un atout
Expérience préalable de l'administration de la paie (ADP est un atout)
Solides compétences en gestion et en communication
Solides compétences en leadership
Langue de travail
Le travail se fait 99% en anglais (parlé et écrit) l'équipe de travail et la clientèle desservie étant dispersés géographiquement au Québec et hors-Québec.
Les communications à l'interne entre collègues se font en français ou en anglais selon les interlocuteurs. Les fournisseurs stratégiques sont à l'extérieur du Québec.
Une connaissance fonctionnelle du français est exigée pour tout poste situé au Québec. La connaissance de l'anglais pour ce poste est nécessaire, le titulaire se rapportant hors Québec et étant appelé à communiquer fréquemment avec l'extérieur du Québec dans le cadre de ses fonctions.
Nuvei est un employeur qui prône l'égalité des chances, célèbre la collaboration et l'innovation et s'engage à développer un lieu de travail diversifié et inclusif. L'équipe de Nuvei est composée d'une multitude de talents, de compétences et d'ambitions. Nous pensons que les employés sont les plus heureux lorsqu'ils peuvent être eux-mêmes et authentiques. Alors, venez comme vous êtes. Nous sommes impatients de vous rencontrer.
Avantages
Nuvei offre une grande variété d'avantages, notamment des soins médicaux, des soins dentaires, des soins de la vue, des prestations d'invalidité de longue durée, des congés payés, des REER et de nombreux autres avantages.
Les avantages de Nuvei comprennent également:
Programmes de formation fréquents sur les nouveaux systèmes et plateformes.
Cours virtuels gratuits de yoga, de méditation et de fitness, participation à la vie de la communauté et nombreuses activités sociales.
Programme de reconnaissance des employés et possibilités d'avancement dans divers domaines.
Un environnement de travail moderne, dynamique et agréable.
#LI-KF1