Payment Support Specialist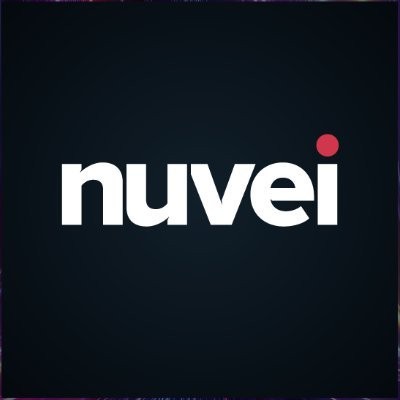 Nuvei
Customer Service
Colombia
Posted on Tuesday, September 5, 2023
Job Title: Payment Support Specialist
Job Type: Full-time, permanent
Reports To: Manager, Payment Support
Location: Bogota, Colombia / Hybrid
The world of payment processing is rapidly evolving, and businesses are looking for loyal and strategic partners, to help them grow.
WE ARE NUVEI. Nuvei (NASDAQ: NVEI) (TSX: NVEI) the Canadian fintech company accelerating the business of clients around the world. Nuvei's modular, flexible and scalable technology allows leading companies to accept next-gen payments, offer all payout options and benefit from card issuing, banking, risk and fraud management services. Connecting businesses to their customers in more than 200 markets, with local acquiring in 47 markets, 150 currencies and 586 alternative payment methods, Nuvei provides the technology and insights for customers and partners to succeed locally and globally with one integration.
At Nuvei, we live our core values, and we thrive on solving complex problems. We're dedicated to continually improving our product and providing relentless customer service. We are always looking for exceptional talent to join us on the journey!
Your Mission
We are looking for an energetic, outgoing, and tech-savvy candidate to join our international Payment Support team, which is constantly adapting to new developments in the online payment industry. You will have the opportunity to develop your skills, learn more about new technologies and start your career with a growing and innovative company that puts its employees first.
Our Payment Support team is responsible for ensuring that our customers escalations are processed to our client's satisfaction and within service level.
Daily duties include assigning, investigating, and responding to escalations from clients and/or internal departments from across the world. Properly assist clients regarding Payments and Backoffice related issues. Identifying, reporting, and tracking progress on technical incidents affecting the company's customers.
Key responsibilities include, but are not limited to:

Coordinate and manage requests based on their origin and level of priority, within established service level agreement (SLA)
Process, investigate and respond to escalations to ensure customers' issues reported via all channels are resolved to our client's satisfaction.
Contribute to team performance by meeting team and company KPIs
Engage and lead communications with banks and Nuvei's partners.
Assist co-workers and customers across the world with escalations such as profile setting, Payment inquiries, technical assistance
Identify, report, and track technical and payment complaints and incidents affecting the company's customers, contacting the relevant departments in the organization when needed.
Produce and analyze reports
Maintain, review, and improve internal procedures and processes
Ensure all tasks are performed in line with the current procedures
Continuously keep yourself up to date on industry trends, internal policies, and procedures
Any other tasks as assigned by management
Qualifications include, but are not limited to:
Fluent in English (written and verbal)
University / College degree or combination of education and equivalent and related work experience would be preferred
Highly collaborative, good verbal and written communication skills, and capable of working as part of a team.
Able to communicate complex concepts to diverse global audiences in a clear and concise manner.
Fintech, Online payments industry, and technical background are a plus
Strong organizational skills and ability to multitask.
Ability to be tactful, maintain confidence, and foster an ethical working environment
Experience working with international clients.
Proven ability to work with grace under pressure in a dynamic team environment
Working Language
English (written and spoken) is the language used most of the time, as work colleagues, clients, and strategic suppliers are geographically dispersed.
Nuvei offers a wide variety of benefits which include:
Paid Sick Time, health insurance
A Long-Term Incentive Plan that creates an opportunity for all employees to financially benefit from Nuvei's growth.
Up to 2.5 additional days of annual leave per quarter, if Nuvei achieves its quarterly targets.
Hybrid working environment.
Virtual yoga and meditation classes, as well as other opportunities to get involved in community outreach and employee engagement initiatives.
Nuvei is an equal-opportunity employer that celebrates collaboration and innovation and is committed to developing a diverse and inclusive workplace. The team at Nuvei is comprised of a wealth of talent, skill, and ambition. We believe that employees are happiest when they're empowered to be their true, authentic selves. So, please come as you are. We can't wait to meet you.