SVP Partnerships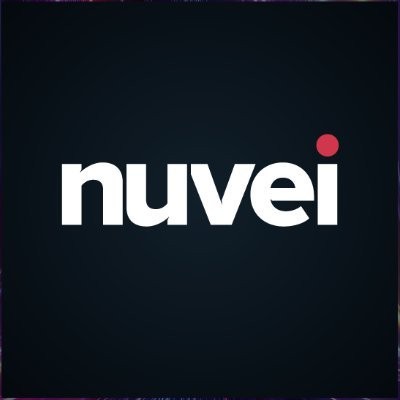 Nuvei
Sales & Business Development
London, UK
Posted on Monday, September 4, 2023
The world of payment processing is rapidly evolving, and businesses are looking for loyal and strategic partners, to help them grow.
WE ARE NUVEI. Nuvei (NASDAQ: NVEI) (TSX: NVEI) the Canadian fintech company accelerating the business of clients around the world. Nuvei's modular, flexible and scalable technology allows leading companies to accept next-gen payments, offer all payout options and benefit from card issuing, banking, risk and fraud management services. Connecting businesses to their customers in more than 200 markets, with local acquiring in 47 markets, 150 currencies and 586 alternative payment methods, Nuvei provides the technology and insights for customers and partners to succeed locally and globally with one integration.
At Nuvei, we live our core values, and we thrive on solving complex problems. We're dedicated to continually improving our product and providing relentless customer service. We are always looking for exceptional talent to join us on the journey!
Your Mission
We are looking for a Senior leader to join our fast-growing partnerships team. Reporting to our Global Head of Integrated Payments, you will have ownership over Nuvei's EMEA partnerships strategy.
You will lead and grow our partnerships team and strategy, working in a highly cross-functional environment, where you'll work with a global team across product, sales, and marketing. You will lead the relationships with influential e-commerce players and design innovative partner programs to bring leading solutions to our customers.
Focusing on expansion of strategic commercial partnerships is key to Nuvei's success. This will focus but not be limited to the following partnerships:
PayFacs, ISVs, SaaS, ISOs, Agents, Referral Partners
Ecommerce platform providers
Point of Sale and Retail System providers both traditional and next gen;
Responsibilities
Growing Partnership program in the EMEA region
Strong understanding of the partnership management and acquiring. Be a payments and technology subject matter expert that the partners rely on for product, payment and industry trends and online best practice.
Fully manage selling, developing and managing business development initiatives within Partners business to acquire and secure greater transaction volume, expansion of new product lines and overall growth from the Partner relationship
Support project management of large strategic expansion initiatives from pitch to launch and beyond to ensure the realization of the business case forecasts – this is likely to include partner marketing programs and adoption plans.
Understands Partners' business: how they monetize, their growth strategy, their strategic initiatives and optimally position Nuvei as the partner of choice that can support their business objectives.
Understand Partners' product pain points and wish list; understands priorities and urgency; communicates this knowledge to Nuvei Product team to define ongoing development of Nuvei product range.
Facilitates meetings with Nuvei functional groups (Product, Engineering, Risk, Ops, Compliance, etc) to execute and deliver to business plan in coordination with senior management timeline.
International mindset and ability to coordinate cross countries projects and intercepting new opportunities from partners and industry regulatory changes.
Lead internal initiatives to improve Partner support processes and platforms
Skill Set:
Demonstrate a willingness to take charge and work effectively to deliver results, despite internal or external obstacles.
10+ years' experience in Business Development/Sales/Account Management within global enterprises with a thorough understanding of the payments industry
Proven success in complex c-level negotiations, including all technical, compliance, legal and commercial aspects
Significant track record of achievement and success within the targeted field of expertise
Ability to work in a dynamic fast paced organization, build internal and external relationships to gain and share information such as industry trends for example
Think creatively, sell strategically and communicate effectively among many different divisions.
Good organizational skills and strong PC proficiency, especially in Excel and PowerPoints
P&L responsibilities
Results oriented, self motivated with proven ability to meet objective & targets in fast growing organizations
Effective team leader/mentor
Fluent in English. Willingness to trave
Long Term Incentive Plan that creates an opportunity for all employees to financial benefit from Nuvei's growth
2.5 additional days of annual leave a quarter, if company hit quarterly targets
Private Medical Insurance
Nuvei is an equal-opportunity employer that celebrates collaboration and innovation and is committed to developing a diverse and inclusive workplace. The team at Nuvei is comprised of a wealth of talent, skill, and ambition. We believe that employees are happiest when they're empowered to be their true, authentic selves. So, please come as you are. We can't wait to meet you