Business Development Manager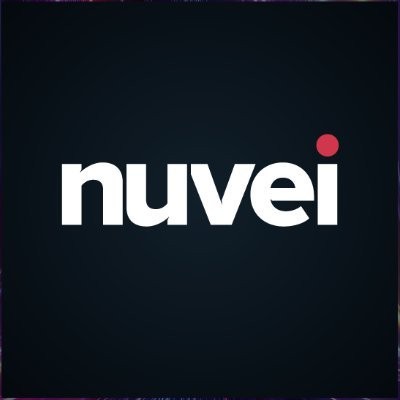 Nuvei
Sales & Business Development
Montreal, QC, Canada
Posted on Friday, September 1, 2023
Title
Business Development Manager
Position Type
Full-Time
Reports to
VP, Partner Development Group
JOB DESCRIPTION
The Business Development Manager has exceptional business relationship development skills, is an effective communicator and a sales professional who works directly with our Partners to educate them on the overall benefits of being a Nuvei Partner.
Main Duties / Responsibilities
Build, develop and maintain strong partnerships with our Partners by utilizing successful business relationship development techniques.
Define partner growth strategies:

Understand our partner's business infrastructure.
Assist with lead generation and how to drive leads.
Assist our partners with their sales process and tactics; how best to drive sales, and industry specific processes.
Help our partners create scripting for those that have call center environments.
Assist our partners with marketing strategies and campaigns, providing direction and feedback where necessary.
Assist and develop new business opportunities.
Grow partner portfolio through knowledge and education to the partner.

Define partner training needs:

Understand if on the spot training is needed.
Determine if on-site training is needed for our larger partner/prospects.
Provide specialized, one-on-one training for Partners through our corporate trainer.

Définir les stratégies de croissance des partenaires:
Définir les besoins des partenaires en matière de formation:

Comprendre si une formation sur place est nécessaire.
Déterminer si une formation sur place est nécessaire pour nos plus grands partenaires/intéressés.
Offrir une formation spécialisée et individuelle aux partenaires par l'entremise de notre formateur corporatif.
Functional Proficiencies
High School Diploma, or equivalent in relevant experience, preferred.
Merchant services experience is a must.
Proven experience in Sales and Business Development.
In-depth knowledge of the merchant services and payment processing industry, and its current events.
Strong communication skills.
Ability to solve problems.
In-depth knowledge of our Nuvei products, services and our sales process.
Ability to handle pressure and meet quotas.
Excellent time management and organization.
Outgoing, confident personality.
Working Language
English (written and spoken) is the language used 99% of the time, as work colleagues and clientele are both geographically dispersed within and outside of Quebec.
Internal communications between colleagues occur in English or in French, depending on the parties involved. Strategic suppliers are located outside of Quebec.
A basic knowledge of French is required for any position located within Quebec. English is required for this position, as it could report to someone outside of Quebec, and requires frequent out of province communications.
DESCRIPTION DE POSTE
Titre
Gestionnaire, développement des affaires
Type de position
Temps plein
Se rapporte à
VP, Groupe développement des partenaires
Le gestionnaire en développement des affaires possède des compétences exceptionnelles en développement des relations d'affaires. C'est un communicateur efficace ainsi qu'un professionnel en ventes qui travaille directement avec nos partenaires pour mettre en évidence les avantages d'être partenaire avec Nuvei.
Tâches / Responsabilités
Établir, développer et maintenir des relations solides avec nos partenaires en utilisant des techniques de développement de relations d'affaires efficaces.
Comprendre l'infrastructure commerciale de nos partenaires.
Aider à la création et gestion des intéressés.
Assister nos partenaires dans leurs processus et tactiques de vente; comment stimuler les ventes et les processus spécifiques à l'industrie.
Aider nos partenaires à créer des scénarios pour ceux qui ont des environnements de centres d'appels.
Aider nos partenaires à élaborer des stratégies et des campagnes de marketing, en leur fournissant une orientation et une rétroaction au besoin.
Contribuer à développer de nouvelles opportunités d'affaires.
Étendre le portefeuille de partenaires par le biais des connaissances et de l'éducation du partenaire.
Aptitudes / Compétences
Langue de travail
Le travail se fait 99% en anglais (parlé et écrit) l'équipe de travail et la clientèle desservie étant dispersés géographiquement au Québec et hors-Québec.
Les communications à l'interne entre collègues se font en français ou en anglais selon les interlocuteurs. Les fournisseurs stratégiques sont à l'extérieur du Québec.
Une connaissance fonctionnelle du français est exigée pour tout poste situé au Québec. La connaissance de l'anglais pour ce poste est nécessaire, le titulaire se rapportant hors Québec et étant appelé à communiquer fréquemment avec l'extérieur du Québec dans le cadre de ses fonctions.