Support Analyst, Level I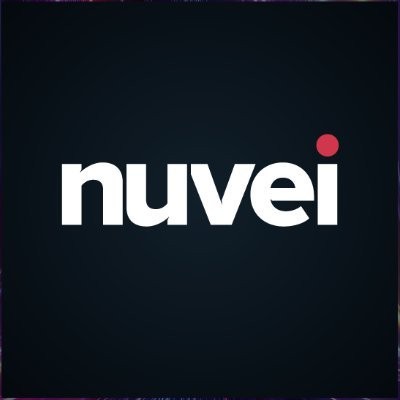 Nuvei
IT, Customer Service
Colombia
Posted on Friday, August 25, 2023
Support analyst, Level I
Bogota, Colombia
Hybrid
The world of payment processing is rapidly evolving, and businesses are looking for loyal and strategic partners, to help them grow.
WE ARE NUVEI. Nuvei (NASDAQ: NVEI) (TSX: NVEI) the Canadian fintech company accelerating the business of clients around the world. Nuvei's modular, flexible and scalable technology allows leading companies to accept next-gen payments, offer all payout options and benefit from card issuing, banking, risk and fraud management services. Connecting businesses to their customers in more than 200 markets, with local acquiring in 47 markets, 150 currencies and 586 alternative payment methods, Nuvei provides the technology and insights for customers and partners to succeed locally and globally with one integration.
At Nuvei, we live our core values, and we thrive on solving complex problems. We're dedicated to continually improving our product and providing relentless customer service. We are always looking for exceptional talent to join us on the journey!
Your Mission
We are looking for a support analyst, level 1, to join our fast-growing customer experience team, the Support Analyst is in charge of providing level 1 support for the payment platform and white-brands, diagnosis and solution of tickets based on technical/functional knowledge of the platform and knowledge of the payment ecosystem (business), evaluation of logs, evaluation and interpretation of transactional data, approach to solutions or the collection of evidence to carry out a level 2 escalation, availability to carry out understanding meetings and explanation to the client, evaluation of transactional conversion of businesses, communication with third parties and Internal areas for the management of solution of incidents that affect the functioning of the platform.

Key Responsibilities
Customer service via Chat, WhatsApp, email, social networks, and telephone. Reception, management, and notification of level 1 requests, contribute to the team with ideas and implementations that allow optimization of level 1 processes, evaluation of transactional data, solution approach or evidence collection to carry out a level 2 escalation, availability to take meetings of understanding and explanation to the client. Suppliers contact management, generation of transactional reports according to internal/external customer requests.
Organize methodically the tasks assigned by the immediate boss or those required in the position.
Prepare, process, and respond to the requests of the immediate boss.
Participate in the execution of the tasks assigned to the area.
Prepare documents required by the immediate boss.
Respond to the requirements and requests of other areas or dependencies.
Keep in order the records of the designated area or processes.
Follow up on assigned tasks or scheduled issues in the area.
Manage internal or external complaints and claims on the designated processes.
Receive external or internal calls and attend to them appropriately.
Manage activities, making assertive communication with the corresponding stakeholders.
Create technical and operational manuals required to generate synergy and optimization.
Have an assertive communication with the different stakeholders to achieve progress in the activities.
Submit follow-ups from the scope of the role in which they participate in the activity (Customer Support) to the leader, reference, or project manager.
Ability to propose sustainable guidelines for Customer Support activities within the team.
Diagnosis and solution of tickets.
Reading and understanding of logs.
Evaluate and understand the transactional data of the Gateway.
Escalations to level 2.
Reports generation.
Hold meetings with businesses to land or understand the scope of the Support request.
Evaluate the transactional conversion of the businesses, where this is part of the diagnosis of the request.
Communication with third parties and internal areas for the management of solution of incidents that affect the functioning of the platform.
Technician, technologist or student of Systems Engineering, Software, Telecommunications, Industrial, Business Administration or related careers with notions of transact - SQL, operation of web applications, operation of the e-commerce payment ecosystem, intermediate management of Excel. Customer service skills, good spelling-writing, assertive communication, teamwork, proactive, quick learner, ability to solve problems.
Advanced use of Excel.

Knowledge of API-Rest.
Knowledge of technical/operational operation of payments Gateway in the region.
Long Term Incentive Plan that creates an opportunity for all employees to financially benefit from Nuvei's growth
2.5 additional days off each quarter, should the company achieve its quarterly targets
Health insurance
Nuvei is an equal-opportunity employer that celebrates collaboration and innovation and is committed to developing a diverse and inclusive workplace. The team at Nuvei is comprised of a wealth of talent, skill, and ambition. We believe that employees are happiest when they're empowered to be their true, authentic selves. So, please come as you are. We can't wait to meet you.