Spécialiste, support (centre contact) / Support Specialist (call center)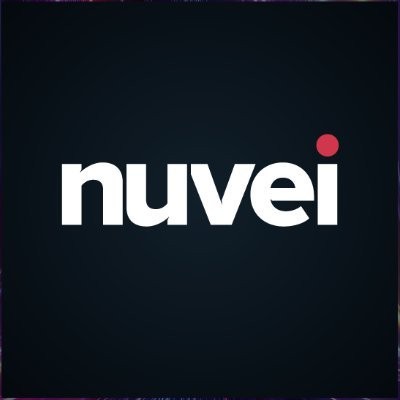 Nuvei
Customer Service
Montreal, QC, Canada
Posted on Thursday, August 24, 2023
---Voir version française plus bas.---
We are currently looking for friendly, diligent, and tech-savvy candidates with 24/7 availability to join our merchant support team.
As a Merchant Support Specialist, you will learn to adapt to new developments as they happen while establishing a long-term career path within the fintech industry!
Main Duties / Responsibilities
Answer inbound customer service and technical support calls from our merchants.
Leverage documentation and support resources to perform with precision.
Rely on professionalism and tact to resolve occasionally critical or difficult situations.
Ensure timely and effective resolution of merchant requests.
Identify trends and report them to promote continual process improvement.
Perform any other related tasks that are deemed essential to the success of the company and the satisfaction of our merchants.
You are the right person for this role if:
You enjoy working within a team while delivering on your personal accountabilities
You value creating high-quality work
You can execute on well-documented processes and investigate solutions when there is a gap in process documentation
You are energized by professional skill development and learning opportunities in general
You are proud of your problem solving ability
You are always seeking opportunities to continually improve people skills
You possess excellent communications skills (written and spoken) in French, English (and Spanish, a plus).
You possess advanced computer, typing, and MS Office suite skills.
Nuvei perks
Frequent training programs on new systems and platforms.
Free yoga and meditation classes, community involvement, and many social activities.
Possibilities for advancement in various fields.
Modern, dynamic and casual work environment, hybrid work from home formula.
Group benefits, employee long term incentive plan and additional days off when the company does well.
Working Language
French is required for this role.
English (written and spoken) is the language used 99% of the time, as work colleagues and clientele are both geographically dispersed within and outside of Quebec.
Internal communications between colleagues occur in English or in French, depending on the parties involved. Strategic suppliers are located outside of Quebec.
A basic knowledge of French is required for any position located within Quebec. English is required for this position, as it could report to someone outside of Quebec, and requires frequent out of province communications.
--- Version française ---
DESCRIPTION - Spécialiste, support aux marchands
Nous sommes actuellement à la recherche de candidats sympathiques, diligents et doués en technologies, disponibles 24 heures sur 24 et 7 jours sur 7, pour rejoindre notre équipe de support aux marchands.
En tant que spécialiste, support aux marchands, vous apprendrez à vous adapter aux nouveaux développements tout en établissant un plan de carrière à long terme dans le secteur des technologies financières!
Tâches principales / Responsabilités
Répondre aux appels entrants du service à la clientèle et du support technique de nos marchands.
Utiliser la documentation et les ressources de soutien disponibles pour agir avec précision.
S'appuyer sur le professionnalisme et le tact pour résoudre des situations parfois critiques ou difficiles.
Assurer une résolution rapide et efficace des demandes des marchands.
Identifier les tendances et les signaler afin de promouvoir l'amélioration continue des processus.
Effectuer toute autre tâche connexe jugée essentielle au succès de l'entreprise et à la satisfaction de nos marchands.
Vous êtes la personne idéale pour ce poste si:
Vous aimez travailler au sein d'une équipe tout en assumant vos responsabilités personnelles.
Vous appréciez la création d'un travail de haute qualité.
Vous êtes capable d'exécuter des processus bien documentés et de rechercher des solutions lorsqu'il y a des lacunes dans la documentation des processus.
Vous êtes stimulé par le développement des compétences professionnelles et les opportunités d'apprentissage en général.
Vous êtes fier de votre capacité à résoudre les problèmes.
Vous êtes toujours à la recherche d'opportunités pour améliorer continuellement vos compétences interpersonnelles.
Vous possédez d'excellentes capacités de communication (écrite et orale) en français et en anglais (et en espagnol, un plus).
Vous possédez des compétences avancées en informatique, en dactylographie et dans la suite MS Office.
Les avantages Nuvei
Programmes de formation fréquents sur les nouveaux systèmes et plates-formes variées.
Cours de yoga et de méditation gratuits, implication communautaire et de nombreuses activités sociales.
Possibilité d'avancement dans divers domaines.
Environnement de travail moderne, dynamique et décontracté, télétravail en modèle hybride.
Avantages sociaux, plan d'incitation à long terme pour les employés et jours de congé supplémentaires lorsque l'entreprise obtient de bons résultats.
Langue de travail
Le français est requis pour ce poste.
Le travail se fait 99% en anglais (parlé et écrit) l'équipe de travail et la clientèle desservie étant dispersés géographiquement au Québec et hors-Québec.
Les communications à l'interne entre collègues se font en français ou en anglais selon les interlocuteurs. Les fournisseurs stratégiques sont à l'extérieur du Québec.
Une connaissance fonctionnelle du français est exigée pour tout poste situé au Québec. La connaissance de l'anglais pour ce poste est nécessaire, le titulaire se rapportant hors Québec et étant appelé à communiquer fréquemment avec l'extérieur du Québec dans le cadre de ses fonctions.