Global Compliance Officer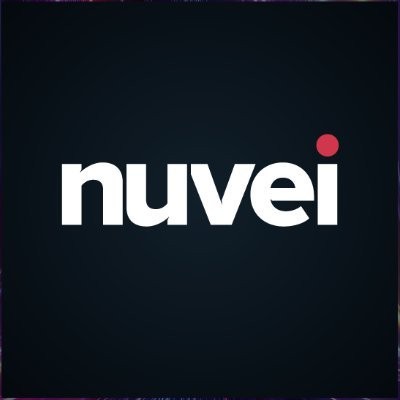 Nuvei
Legal
London, UK
Posted on Wednesday, August 16, 2023
Title Global Compliance Officer
Desired Location UK / US / Canada
Hybrid – Remote – On site
The world of payment processing is rapidly evolving, and businesses are looking for loyal and strategic partners, to help them grow.
WE ARE NUVEI. Nuvei (Nasdaq: NVEI) (TSX: NVEI) is the Canadian fintech company accelerating the business of clients around the world. Nuvei's modular, flexible and scalable technology allows leading companies to accept next-gen payments, offer all payout options and benefit from card issuing, banking, risk and fraud management services. Connecting businesses to their customers in more than 200 markets, with local acquiring in 45+ markets, 150 currencies and more than 600 alternative payment methods, Nuvei provides the technology and insights for customers and partners to succeed locally and globally with one integration.
At Nuvei, we live our core values, and we thrive on solving complex problems. We're dedicated to continually improving our product and providing relentless customer service. We are always looking for exceptional talent to join us on the journey!
Your Mission
We are looking for a Global Compliance Officer to join our fast-growing Compliance team. Reporting to our SVP of Risk you will be supporting the team on providing leadership, direction, and resource stewardship to the organizations Compliance, Audit, Card Scheme Management and Data Protection functions. The Global Compliance Officer is accountable for overall Compliance teams' organization performance, the achievement of Compliance organization goals, and for aligning Compliance objectives with firm business strategy.
Key responsibilities include, but are not limited to:
Aligns the Compliance organization's objectives with firm business strategy through active participation in corporate strategic planning, resource planning, and budgeting.
Accountable for effective Compliance organization design, including Compliance job roles, Compliance channel design, and Compliance resource deployment.
Meets assigned targets for key financial performance objectives.
Provides leadership to the Compliance organization's management team, while fostering a culture of accountability, professional development, high-performance, and ethical behaviour.
Accountable for the Compliance organization budget. Proactively assesses existing Compliance organization support investments, including those in technology, training, and administrative support. Ensures support investments yield productivity benefits consistent with established objectives.
Leads Compliance organization change initiatives by continuously assessing the need for change, championing change initiatives, and removing obstacles impeding constructive organizational change.
Establishes and maintains productive peer-to-peer relationships with Regulators, Card Brands and Acquiring/Sponsor Banks.
Drives the compliance and business agendas with the Card brands.
Ensures that the business has effective Data Protection policies that comply with the relevant regulation in markets in which we operate (GDPR, PIPEDA, CCPA etc)
Designs, develops, communicates and maintains best in class Compliance programs, policies and practices by implementing applicable controls, procedures and training
Conducts targeted risk assessments, quality assurance testing and monitoring, establishing Compliance training requirements and reporting
Drives internal and external audits, independent reviews, and other reviews as required
Investigates and, where required, escalates any major compliance flags to Management and suggest recommendations for remediation enhancing existing processes accordingly
Develops compliance reporting per regulatory and governance requirement
Oversees quality assurance reviews and internal audits, coordinate responses to third-party AML and sanctions audits and regulatory queries, and leads remediation efforts of any resulting findings and/or corrective actions in a timely manner
Prepares reports to the senior management and the Board to communicate all relevant compliance issues and bring forward any important or high-risk compliance issues
Qualifications include, but are not limited to:
College/university degree from an accredited institution.
Master in Business Administration or equivalent (preferred).
Minimum ten years of Senior level Compliance management experience in a business-to-business environment.
Experience leading a global and culturally diverse team is preferred.
Minimum five years of experience in the payments/acquiring space.
Nuvei is an equal-opportunity employer that celebrates collaboration and innovation and is committed to developing a diverse and inclusive workplace. The team at Nuvei is comprised of a wealth of talent, skill, and ambition. We believe that employees are happiest when they're empowered to be their true, authentic selves. So, please come as you are. We can't wait to meet you.
Benefits
Long Term Incentive Plan that creates an opportunity for all employees to financial benefit from Nuvei's growth
2.5 additional days of annual leave a quarter, if company hit quarterly targets
Private Medical Insurance
Working Language
English (written and spoken) is the language used most of the time, as work colleagues, clients, and strategic suppliers are geographically dispersed.