Gestionnaire, Loyauté / Manager, Loyalty & Merchant Experience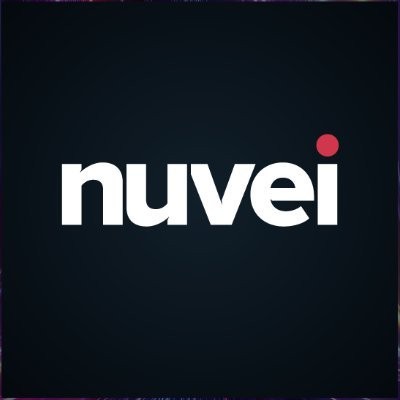 Nuvei
Montreal, QC, Canada
Posted on Friday, August 4, 2023
Voir la version française ci-dessous

Your Mission
The Manager of Merchant Experience & Loyalty leads a dynamic team to reduce attrition, enables sales and revenue generation, and improves the merchant experience by restoring merchants' trust in Nuvei by resolving issues and addressing merchants' concerns in a timely and empathetic way.
The Manager ensures strategic alignment and seamless execution of all initiatives by directly overseeing that all milestones are achieved on time and to the quality desired by the business. The Manager also oversees KPIs such as quality assurance, productivity, and employee development; human resources functions including recruitment, performance management, engagement, and retention.
Additionally, the Manager is responsible for ensuring the day-to-day functioning of the Voice of the Customer program and brand reputational management by closely monitoring and taking quick action on Social Media and all formal complaint channels.
Key responsibilities include, but are not limited to:
Monitor, manage, guide, and coach employees in daily tasks as well as overall departmental objectives; work with supervisors and QA to ensure that employees are receiving the training and support needed to be successful in their roles
Work with the Director to plan and execute proactive campaigns to continue reducing attrition and enabling revenue generation
Plan and implement short and long-term strategic goals for the department; employ change management to ensure that each member of the team understands their role and is performing at their full potential
Oversee and participate in the creation and delivery of training material on new processes and information across Customer Experience
Communicate and work with other departments within the organization to meet business goals
Manage recruitment, scheduling, and cross-training of employees to maintain satisfactory staffing levels
Oversee the creation, deployment, and functioning of all Voice-of-Customer listening posts
Provide feedback and improvement recommendations based on customer feedback
Report on all departmental aspects and activities on an ongoing basis
Qualifications include, but are not limited to:
Minimum of 5 years of customer service, retention, or sales experience required (or a combination) plus a minimum of 3 years experience in a leadership role
Communicates effectively at all levels and across all channels
Organized, responsive, and strives to lead by example
Committed to customer-centricity and providing world-class customer service
Focused on developing their employees to achieve business outcomes
Able to understand and share complex information in a meaningful way at every level
Leads with compassion, fairness, and transparency
Results-driven and motivated by a fast-paced, dynamic environment
Working Language
English (written and spoken) is the language used 99% of the time, as work colleagues and clientele are both geographically dispersed within and outside of Quebec
Internal communications between colleagues occur in English or in French, depending on the parties involved. Strategic suppliers are located outside of Quebec
A basic knowledge of French is required for any position located within Quebec. English is required for this position, as it could report to someone outside of Quebec, and requires frequent out of province communications
Benefits
Nuvei offers a wide variety of benefits which include:
Medical, Dental, Vision, Disability Leave, Paid Vacation Time, Paid Sick Time.
A Long-Term Incentive Plan that creates an opportunity for all employees to financially benefit from Nuvei's growth.
Additional days of annual leave if Nuvei achieves its quarterly targets.
Hybrid working environment.
Fresh fruit in the office, virtual yoga and meditation classes, as well as other opportunities to get involved in community outreach and employee engagement initiatives.
Nuvei is an equal-opportunity employer that celebrates collaboration and innovation and is committed to developing a diverse and inclusive workplace. The team at Nuvei is comprised of a wealth of talent, skill, and ambition. We believe that employees are happiest when they're empowered to be their true, authentic selves. So, please come as you are. We can't wait to meet you.
Version française
Votre Mission :

Le gestionnaire de l'expérience marchande et de la loyauté dirige une équipe dynamique pour réduire l'attrition, permettre la génération de ventes et de revenus et améliorer l'expérience des marchands en rétablissant leur confiance envers Nuvei en résolvant leurs problèmes et en répondant à leurs préoccupations de manière opportune et empathique.
Le gestionnaire assure l'alignement stratégique et l'exécution transparente de toutes les initiatives en supervisant directement que toutes les étapes sont atteintes à temps et avec la qualité souhaitée par l'entreprise. Le gestionnaire supervise également les KPI tels que l'assurance qualité, la productivité et le développement des employés ; fonctions de ressources humaines, y compris le recrutement, la gestion du rendement, l'engagement et la rétention.
De plus, le gestionnaire est chargé d'assurer le fonctionnement quotidien du programme Voice of the Customer et de la gestion de la réputation de la marque en surveillant de près et en prenant des mesures rapides sur les réseaux sociaux et tous les canaux de plainte officiels.
Les Principales responsabilités incluent, mais ne sont pas limitées à :
Surveiller, gérer, guider et encadrer les employés dans les tâches quotidiennes ainsi que les objectifs généraux du service ; travailler avec les superviseurs et l'AQ pour s'assurer que les employés reçoivent la formation et le soutien nécessaires pour réussir dans leur rôle
Travailler avec le directeur pour planifier et exécuter des campagnes proactives afin de continuer à réduire l'attrition et à permettre la génération de revenus
Planifier et mettre en œuvre des objectifs stratégiques à court et à long terme pour le département ; utiliser la gestion du changement pour s'assurer que chaque membre de l'équipe comprend son rôle et fonctionne à son plein potentiel
Superviser et participer à la création et à la livraison de matériel de formation sur les nouveaux processus et informations sur l'expérience client
Communiquer et travailler avec d'autres départements au sein de l'organisation pour atteindre les objectifs commerciaux
Gérer le recrutement, la planification et la formation polyvalente des employés pour maintenir des niveaux de dotation satisfaisants
Superviser la création, le déploiement et le fonctionnement de tous les postes d'écoute Voice-of-Customer
Fournir des commentaires et des recommandations d'amélioration en fonction des commentaires des clients
Rendre compte de tous les aspects et activités du département sur une base continue
Qualifications préférées
Minimum de 5 ans d'expérience en service à la clientèle, rétention ou vente requis (ou une combinaison) plus un minimum de 3 ans d'expérience dans un rôle de leadership
Communique efficacement à tous les niveaux et sur tous les canaux
Organisé, réactif et s'efforce de donner l'exemple
Engagé à être centré sur le client et à fournir un service client de classe mondiale
Concentré sur le développement de ses employés pour atteindre des résultats commerciaux
Capable de comprendre et de partager des informations complexes de manière significative à tous les niveaux
Dirige avec compassion, équité et transparence
Axé sur les résultats et motivé par un environnement dynamique et au rythme rapide
Langue de travail
Le travail se fait 99% en anglais (parlé et écrit) l'équipe de travail et la clientèle desservie étant dispersés géographiquement au Québec et hors-Québec.
Les communications à l'interne entre collègues se font en français ou en anglais selon les interlocuteurs. Les fournisseurs stratégiques sont à l'extérieur du Québec.
Une connaissance fonctionnelle du français est exigée pour tout poste situé au Québec. La connaissance de l'anglais pour ce poste est nécessaire, le titulaire se rapportant hors Québec et étant appelé à communiquer fréquemment avec l'extérieur du Québec dans le cadre de ses fonctions.
Avantages
Nuvei offre une grande variété d'avantages sociaux, notamment :
Soins médicaux, soins dentaires, soins de la vue, assurance invalidité, congés payés, congés de maladie payés.
Un plan d'incitation à long terme qui permet à tous les employés de bénéficier financièrement de la croissance de Nuvei.
Des congés annuels supplémentaires par trimestre, si Nuvei atteint ses objectifs trimestriels.
Environnement de travail hybride.
Des fruits frais au bureau, des cours de yoga et de méditation virtuels, ainsi que d'autres opportunités de s'impliquer dans des initiatives de sensibilisation de la communauté et d'engagement des employés.
Nuvei est un employeur qui prône l'égalité des chances, célèbre la collaboration et l'innovation et s'engage à développer un lieu de travail diversifié et inclusif. L'équipe de Nuvei est composée d'une multitude de talents, de compétences et d'ambitions. Nous pensons que les employés sont les plus heureux lorsqu'ils peuvent être eux-mêmes et authentiques. Alors, venez comme vous êtes. Nous sommes impatients de vous rencontrer.