Développeur prinicipal de logiciels / Senior Software Developer (.Net)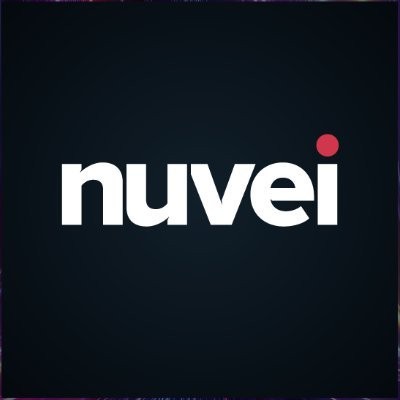 Nuvei
Software Engineering
Montreal, QC, Canada
Posted on Thursday, August 3, 2023
**Voir la version française ci-dessous**
The world of payment processing is rapidly evolving, and businesses are looking for loyal and strategic partners, to help them grow.
WE ARE NUVEI. Nuvei (NASDAQ: NVEI) (TSX: NVEI) the Canadian fintech company accelerating the business of clients around the world. Nuvei's modular, flexible and scalable technology allows leading companies to accept next-gen payments, offer all payout options and benefit from card issuing, banking, risk and fraud management services. Connecting businesses to their customers in more than 200 markets, with local acquiring in 47 markets, 150 currencies and 586 alternative payment methods, Nuvei provides the technology and insights for customers and partners to succeed locally and globally with one integration.
At Nuvei, we live our core values, and we thrive on solving complex problems. We're dedicated to continually improving our product and providing relentless customer service. We are always looking for exceptional talent to join us on the journey!
Your Mission
Our North American engineering team is looking for a highly skilled and passionate Senior Software Developer who will be responsible for the design, construction, integration, testing, verification, and maintenance of the Nuvei software products. The individual must be forward-thinking and share in a common vision of quality, integrity, and efficiency.
Key responsibilities include, but are not limited to:
Develop and provide support for features in an existing Microsoft-based system while striving to improve performance and availability.
Work with fellow developers and database administrators to design, implement and maintain working programs.
Perform appropriate tests of applications to ensure programs fulfill agreed-upon requirements.
Document and deploy developed programs.
Mentor fellow junior developers to help them learn and grow.
Provide training and technical support as needed to other team members.
Any other tasks as assigned.
Qualifications include, but are not limited to:
Bachelor's degree in Computer Science or relevant field.
7+ years' experience in complex development environments.
Deliver high-quality, testable software and services.
Strong knowledge of software design practices including modularity, and object-oriented design patterns.
Result-driven, detail-oriented individuals guided by principles and best practices thrive in a fast-paced, iterative development environment.
Experience working in an Agile environment with a great understanding of Continuous Integration practices.
Strong understanding of modern software architecture (N-tier, Clean Architecture).
Strong knowledge of Microsoft development technology and tools: C#, ASP.Net Core, ASP.Net MVC, .Net 5/6, Visual Studio 2019, Git, etc.
Hands-on experience of modern UI frameworks (ReactJS, Angular, Vue, etc.).
Hands-on experience using test frameworks (i.e. NUnit, xUnit, etc.).
Excellent understanding of relational database concepts.(SQL Server, MySql, Postgresql).
Experience in designing secure applications and awareness of security implications from design to the implementation phase of a project.
Experience with performance analysis, profiling, and optimization.
Ability to work independently as well as in a team based environment.
Strong communication skills, written and oral.
Nice To Have
Docker, Container, Kubernetes
Windows, Linux
Knowledge of Microservices, Event-Driven architecture
Work within Azure Cloud environment
Payment Industry experience
Working Language
English (written and spoken) is the language used most of the time, as work colleagues, clients, and strategic suppliers are geographically dispersed.
French (written and spoken) is required for any position located within Quebec.
Benefits
Nuvei offers a wide variety of benefits which include:
Medical, Dental, Vision, LTD, Paid Vacation Time, Paid Sick Time.
Up to 2.5 additional days of annual leave per quarter, if Nuvei achieves its quarterly targets.
Hybrid working environment.
Fresh fruit in the office, virtual yoga and meditation classes, as well as other opportunities to get involved in community outreach and employee engagement initiatives.
Nuvei is an equal opportunity employer that celebrates collaboration and innovation and is committed to developing a diverse and inclusive workplace. The team at Nuvei is comprised of a wealth of talent, skill, and ambition. We believe that employees are happiest when they're empowered to be their true, authentic selves. So, please come as you are. We can't wait to meet you.
**La version française**

Le monde du traitement des paiements évolue rapidement, et les entreprises recherchent des partenaires loyaux et stratégiques, pour les aider à se développer.
NOUS SOMMES NUVEI. Nuvei (NASDAQ : NVEI) (TSX : NVEI), la société canadienne de fintech qui accélère les activités de ses clients dans le monde entier. La technologie modulaire, flexible et évolutive de Nuvei permet aux entreprises de premier plan d'accepter les paiements de nouvelle génération, d'offrir toutes les options de paiement et de bénéficier de services d'émission de cartes, de services bancaires et de gestion des risques et des fraudes. En connectant les entreprises à leurs clients sur plus de 200 marchés, avec une acquisition locale dans 47 marchés, 150 devises et 586 méthodes de paiement alternatives, Nuvei fournit la technologie et les informations nécessaires aux clients et aux partenaires pour réussir localement et à travers le monde avec une seule intégration.
Chez Nuvei, nous vivons nos valeurs fondamentales et nous nous épanouissons en résolvant des problèmes complexes. Nous nous consacrons à l'amélioration continue de nos produits et à la fourniture d'un service client sans faille. Nous sommes toujours à la recherche de talents exceptionnels pour nous accompagner dans cette aventure !
Votre Mission
Notre équipe d'ingénierie nord-américaine est à la recherche d'un développeur de logiciels senior hautement qualifié et passionné qui sera responsable de la conception, de la construction, de l'intégration, des tests, de la vérification et de la maintenance des produits logiciels Nuvei. Cette personne doit être tournée vers l'avenir et partager une vision commune de la qualité, de l'intégrité et de l'efficacité.
Les Principales responsabilités incluent, mais ne sont pas limitées à :
Développer et assurer le support des fonctionnalités d'un système existant basé sur Microsoft tout en s'efforçant d'améliorer les performances et la disponibilité.
travailler avec des collègues développeurs et des administrateurs de bases de données pour concevoir, mettre en œuvre et maintenir des programmes fonctionnels
Effectuer les tests appropriés des applications pour s'assurer que les programmes répondent aux exigences convenues.
documenter et déployer les programmes développés
Encadrer les développeurs débutants pour les aider à apprendre et à se développer.
Fournir une formation et un soutien technique aux autres membres de l'équipe, si nécessaire.
toute autre tâche qui lui est confiée.
Qualifications préférées
Baccalauréat en informatique ou dans un domaine pertinent
5+ ans d'expérience dans des environnements de développement complexes
Fournir des logiciels et des services de haute qualité et testables
Connaissance approfondie des pratiques de conception de logiciels, notamment la modularité et les modèles de conception orientés objet.
Les personnes orientées vers les résultats et les détails, guidées par les principes et les meilleures pratiques, s'épanouissent dans un environnement de développement rapide et itératif.
Expérience de travail dans un environnement Agile avec une grande compréhension des pratiques d'intégration continue.
Forte compréhension de l'architecture logicielle moderne (N-tier, Clean Architecture)
Solide connaissance de la technologie et des outils de développement Microsoft : C#, ASP.Net Core, ASP.Net MVC, .Net 5/6, Visual Studio 2019, Git, etc.
Expérience pratique des frameworks UI modernes (ReactJS, Angular, Vue, etc.)
Expérience pratique de l'utilisation de cadres de test (par exemple NUnit, xUnit, etc.).
Excellente compréhension des concepts de bases de données relationnelles (SQL Server, MySql, Postgresql).
Expérience dans la conception d'applications sécurisées et sensibilisation aux implications de la sécurité de la conception à la phase de mise en œuvre d'un projet.
Expérience de l'analyse, du profilage et de l'optimisation des performances.
Capacité à travailler de manière indépendante et en équipe.
Solides compétences en communication, écrite et orale
Un avantage à avoir
Docker, Container, Kubernetes
Windows, Linux
Connaissance des microservices, de l'architecture pilotée par les événements
Travailler dans un environnement Azure Cloud
Expérience dans le secteur des paiements
Langue de travail
L'anglais (écrit et parlé) est la langue utilisée la plupart du temps, car les collègues de travail, les clients et les fournisseurs stratégiques sont géographiquement dispersés.
Le français (écrit et parlé) est exigé pour tout poste situé au Québec.
Avantages
Nuvei offre une grande variété d'avantages sociaux, notamment :
Soins médicaux, soins dentaires, soins de la vue, assurance invalidité de longue durée, congés payés, congés de maladie payés.
Jusqu'à 2,5 jours de congés annuels supplémentaires par trimestre, si Nuvei atteint ses objectifs trimestriels.
Environnement de travail hybride.
Des fruits frais au bureau, des cours de yoga et de méditation virtuels, ainsi que d'autres opportunités de s'impliquer dans des initiatives de sensibilisation de la communauté et d'engagement des employés.
Nuvei est un employeur qui prône l'égalité des chances, célèbre la collaboration et l'innovation et s'engage à développer un lieu de travail diversifié et inclusif. L'équipe de Nuvei est composée d'une multitude de talents, de compétences et d'ambitions. Nous pensons que les employés sont les plus heureux lorsqu'ils peuvent être eux-mêmes et authentiques. Alors, venez comme vous êtes. Nous sommes impatients de vous rencontrer.
#LI-KF1