Customer Service Representative / Représentant-e, service à la clientèle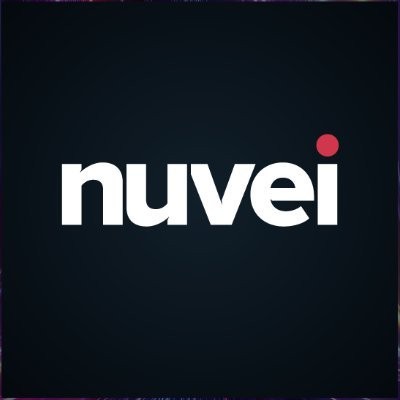 Nuvei
Customer Service
Montreal, QC, Canada
Posted on Thursday, July 27, 2023
**Voir la description en français ci-dessous**

The world of payment processing is rapidly evolving, and businesses are looking for loyal and strategic partners, to help them grow.
WE ARE NUVEI. Nuvei (NASDAQ: NVEI) (TSX: NVEI) the Canadian fintech company accelerating the business of clients around the world. Nuvei's modular, flexible and scalable technology allows leading companies to accept next-gen payments, offer all payout options and benefit from card issuing, banking, risk and fraud management services. Connecting businesses to their customers in more than 200 markets, with local acquiring in 47 markets, 150 currencies and 586 alternative payment methods, Nuvei provides the technology and insights for customers and partners to succeed locally and globally with one integration.
At Nuvei, we live our core values, and we thrive on solving complex problems. We're dedicated to continually improving our product and providing relentless customer service. We are always looking for exceptional talent to join us on the journey!
Nuvei Premium Technical Service Specialist acts as the trusted advisor to premium partnership accounts, as well as a strategic focal and escalation point for technical improvements, business requirements, and important incidents that may arise. The Premium Service Specialist matrix manages our biggest client's production technical issues, through an instant messaging app, provides technical support, resolves customer service inquiries, or offers additional forms of real-time problem-solving, while coordinates requirements in cross-company collaborations.
The instant messaging platforms and chat support agents help customers solve logistical, informational, or product-related questions without the lag time of an email conversation.
Your Mission
The Customer Service Representative is comfortable talking to merchants, providing guidance,
feedback, and support, while working closely with partners and internal team members.
Key responsibilities
Provides basic operational support and guidance to merchants and partners on the Open Banking platform
Analyzes requests and inquiries and escalates when necessary.
Provides relevant system support and access to clients.
Researches, troubleshoots, and resolves merchant problems.
Reconciles transactions and settlements for merchants and partners.
Performs a wide variety of administrative and clerical duties.
Provides continuous feedback on how to improve processes and customer satisfaction.
Accurately document and update merchant records.
Ensure data integrity with all changes across all systems.
Assist other areas as necessary and as business needs and capacity allows.
Educates merchants, partners, and users on ACH-related processes.
Provides end-user support for merchants and partners in the gaming industry.
Requirements
1-2 years in Customer Service is preferred
Excellent communication skills (verbal & written)
Strong reconciliation skills
Aptitude for fostering positive relationships. Problem-solving attitude.
Reliable and professional with a positive, helpful attitude.
Efficient multi-tasking and prioritization skills
Proficiency in Excel, Word, Outlook and Adobe.
Working Language
English (written and spoken) is the language used most of the time, as work colleagues, clients, and strategic suppliers are geographically dispersed.
French (written and spoken) is required for any position located within Quebec.
Benefits
Nuvei offers a wide variety of benefits which include:
Medical, Dental, Vision, LTD, Paid Vacation Time, Paid Sick Time.
Up to 2.5 additional days of annual leave per quarter, if Nuvei achieves its quarterly targets.
Hybrid working environment.
Fresh fruit in the office, virtual yoga and meditation classes, as well as other opportunities to get involved in community outreach and employee engagement initiatives.
Nuvei is an equal-opportunity employer that celebrates collaboration and innovation and is committed to developing a diverse and inclusive workplace. The team at Nuvei is comprised of a wealth of talent, skill, and ambition. We believe that employees are happiest when they're empowered to be their true, authentic selves. So, please come as you are. We can't wait to meet you.
Description
Le monde du traitement des paiements évolue rapidement, et les entreprises recherchent des partenaires loyaux et stratégiques, pour les aider à se développer.
NOUS SOMMES NUVEI. Nuvei (NASDAQ : NVEI) (TSX : NVEI), la société canadienne de fintech qui accélère les activités de ses clients dans le monde entier. La technologie modulaire, flexible et évolutive de Nuvei permet aux entreprises de premier plan d'accepter les paiements de nouvelle génération, d'offrir toutes les options de paiement et de bénéficier de services d'émission de cartes, de services bancaires et de gestion des risques et des fraudes. En connectant les entreprises à leurs clients sur plus de 200 marchés, avec une acquisition locale dans 47 marchés, 150 devises et 586 méthodes de paiement alternatives, Nuvei fournit la technologie et les informations nécessaires aux clients et aux partenaires pour réussir localement et à travers le monde avec une seule intégration.
Chez Nuvei, nous vivons nos valeurs fondamentales et nous nous épanouissons en résolvant des problèmes complexes. Nous nous consacrons à l'amélioration continue de nos produits et à la fourniture d'un service client sans faille. Nous sommes toujours à la recherche de talents exceptionnels pour nous accompagner dans cette aventure !
Votre mission
Le représentant du service à la clientèle est à l'aise pour parler aux commerçants, leur donner des conseils,
des conseils, des commentaires et du soutien, tout en travaillant en étroite collaboration avec les partenaires et les membres de l'équipe interne.
Fonctions et responsabilités
Fournir une assistance opérationnelle de base et des conseils aux commerçants et aux partenaires sur la plateforme Open Banking.
Analyse les demandes et les requêtes et les transmet à l'échelon supérieur si nécessaire.
Fournir aux clients l'accès et le soutien nécessaires au système.
Rechercher, dépanner et résoudre les problèmes des commerçants.
Rapproche les transactions et les règlements pour les commerçants et les partenaires.
Effectuer une grande variété de tâches administratives et de bureau.
Fournit en permanence des informations en retour sur la manière d'améliorer les processus et la satisfaction des clients.
Documenter et mettre à jour avec précision les dossiers des commerçants.
Assurer l'intégrité des données avec tous les changements dans tous les systèmes.
Assister d'autres secteurs si nécessaire, en fonction des besoins de l'entreprise et de la capacité.
Former les commerçants, les partenaires et les utilisateurs aux processus liés à l'ACH.
Fournir une assistance aux utilisateurs finaux pour les commerçants et les partenaires de l'industrie du jeu.
Exigences
1 à 2 ans d'expérience dans le service à la clientèle, de préférence
Excellentes aptitudes à la communication (orale et écrite)
Solides compétences en matière de réconciliation
Aptitude à favoriser des relations positives. Attitude de résolution de problèmes.
Fiabilité et professionnalisme avec une attitude positive et serviable.
Aptitude à effectuer plusieurs tâches à la fois et à établir des priorités.
Maîtrise d'Excel, de Word, d'Outlook et d'Adobe.
Langue de travail
L'anglais (écrit et parlé) est la langue utilisée la plupart du temps, car les collègues de travail, les clients et les fournisseurs stratégiques sont géographiquement dispersés.
Le français (écrit et parlé) est exigé pour tout poste situé au Québec.
Avantages
Nuvei offre une grande variété d'avantages sociaux, notamment :
Soins médicaux, soins dentaires, soins de la vue, assurance invalidité de longue durée, congés payés, congés de maladie payés.
Jusqu'à 2,5 jours de congés annuels supplémentaires par trimestre, si Nuvei atteint ses objectifs trimestriels.
Environnement de travail hybride.
Des fruits frais au bureau, des cours de yoga et de méditation virtuels, ainsi que d'autres opportunités de s'impliquer dans des initiatives de sensibilisation de la communauté et d'engagement des employés.
Nuvei est un employeur qui prône l'égalité des chances, célèbre la collaboration et l'innovation et s'engage à développer un lieu de travail diversifié et inclusif. L'équipe de Nuvei est composée d'une multitude de talents, de compétences et d'ambitions. Nous pensons que les employés sont les plus heureux lorsqu'ils peuvent être eux-mêmes et authentiques. Alors, venez comme vous êtes. Nous sommes impatients de vous rencontrer.