Product Manager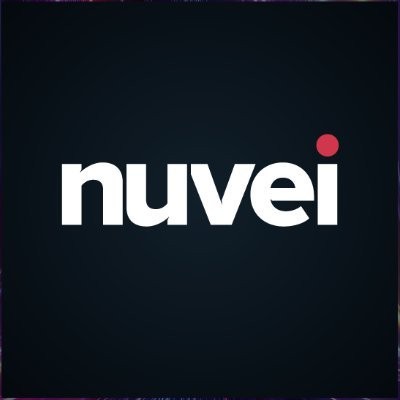 Nuvei
Product
United States
Posted on Monday, July 17, 2023
The world of payment processing is rapidly evolving, and businesses are looking for loyal and strategic partners, to help them grow.
WE ARE NUVEI. Nuvei (NASDAQ: NVEI) (TSX: NVEI) the Canadian fintech company accelerating the business of clients around the world. Nuvei's modular, flexible and scalable technology allows leading companies to accept next-gen payments, offer all payout options and benefit from card issuing, banking, risk and fraud management services. Connecting businesses to their customers in more than 200 markets, with local acquiring in 47 markets, 150 currencies and 586 alternative payment methods, Nuvei provides the technology and insights for customers and partners to succeed locally and globally with one integration.
At Nuvei, we live our core values, and we thrive on solving complex problems. We're dedicated to continually improving our product and providing relentless customer service. We are always looking for exceptional talent to join us on the journey!
Your Mission
The ideal candidate is highly motivated, a self-starter, and has drive to identify, develop, and improve process workflow with the idea of betterment for the business and customer. The Product Manager will manage bank-based payment products in our product portfolio that will span across multiple verticals.
Responsibilities
Facilitate process for new product development amongst all internal/external stakeholders.
Assist in launching product features, understanding existing performance and identifying both immediate, tactical improvements and longer-term growth opportunities
Product planning and assignment of tasks and deliverables.
Product lifecycle management from concept to launch of the product(s).
Assess product development sprints and enhancement opportunities.
Own product roadmap and communicate with C-Level staff and other stakeholders.
Work collaboratively with sales team to develop pricing methodology for new product(s) and enhancements.
Develop and execute comprehensive roll-out of all products.
Build incredible teams and processes to deliver products that satisfy the needs of the customers.
Analyze market trends and performance drivers to identify new opportunities
Where necessary, engage and manage external vendors, partners, or agencies
Performs other related duties as assigned by management.
3-4 years of experience in payments and/or product management
A proven track record of success in driving the development of software products at a high-growth technology company
A self-starter, an enthusiast and is passionate about product and new features
A data driven decision maker who has an understanding of performance metrics
A genuine excitement for solving customer problems and strong sense of empathy with the customer
A great presentation style, teamwork, and communication skills are a must
Excellent stakeholder management skills with ability to work across multiple projects, define and prioritize initiatives, align on goals, and deliverables
Capable of interacting with partners and other external parties in a professional and polished manner
Excellent communication skills and ability to understand and communicate complex technical concepts
Creative, flexible, and innovative team player.
Ability to deal effectively with a variety of individuals at all organizational levels.
Versatility, flexibility, and a willingness to work within constantly changing priorities with enthusiasm.
Nuvei offers a wide variety of benefits which include Medical, Dental, Vision, STD, LTD, Paid time off, 401(k) and many other great benefits.
Nuvei perks also include:
Long Term Incentive Program (LTIP) is an annual employee reward plan which allows Nuvei to make awards of Restricted Stock Units (RSUs) to all new employees.
Frequent training programs on new systems and platforms.
Free Virtual yoga, meditation and fitness classes, community involvement, and many social activities.
Group Private Medical Insurance
Up to 2.5 additional days of annual leave a quarter, if company hit quarterly targets
Employee recognition program and possibilities for advancement in various fields.
Modern, dynamic and great work environment.
Nuvei is an equal-opportunity employer that celebrates collaboration and innovation and is committed to developing a diverse and inclusive workplace. The team at Nuvei is comprised of a wealth of talent, skill, and ambition. We believe that employees are happiest when they're empowered to be their true, authentic selves. So, please come as you are. We can't wait to meet you.
#LI-AK2