Parajuriste corporative / Corporate Paralegal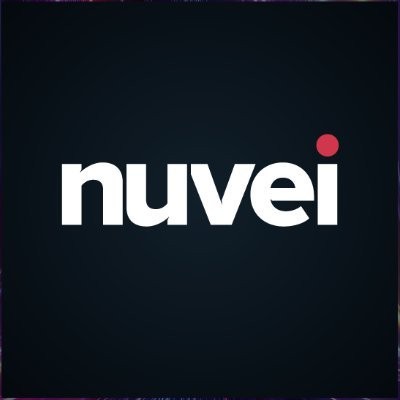 Nuvei
Legal
Montreal, QC, Canada
Posted on Saturday, June 10, 2023
**Voir la version française ci-dessous**
The world of payment processing is rapidly evolving, and businesses are looking for loyal and strategic partners, to help them grow.
WE ARE NUVEI. Nuvei (NASDAQ: NVEI) (TSX: NVEI) the Canadian fintech company accelerating the business of clients around the world. Nuvei's modular, flexible and scalable technology allows leading companies to accept next-gen payments, offer all payout options and benefit from card issuing, banking, risk and fraud management services. Connecting businesses to their customers in more than 200 markets, with local acquiring in 47 markets, 150 currencies and 586 alternative payment methods, Nuvei provides the technology and insights for customers and partners to succeed locally and globally with one integration.
At Nuvei, we live our core values, and we thrive on solving complex problems. We're dedicated to continually improving our product and providing relentless customer service. We are always looking for exceptional talent to join us on the journey!
Your Mission
Nuvei is currently seeking a Corporate Paralegal to join our in-house legal team at the Montreal Head Office. The ideal candidate has between 4-6 years of experience in corporate law. He or she is bilingual, resourceful, autonomous, efficient, and has great ease working alone as well as within a team environment. This person is able to handle a variety of issues within tight deadlines, has a great sense of professionalism, and excels under pressure.
Key responsibilities include, but are not limited to:
In collaboration with the global in-house legal team, maintaining and filing corporate records for domestic and international entities forming part of the Nuvei group structure, including:

Drafting corporate documents, such as director and shareholder resolutions, meeting minutes, annual and timely filings with corporate registrars, etc.;

Coordinating and receiving signatures for corporate documents and filings;

Incorporating legal entities and maintaining their corporate good standing in all relevant jurisdictions;

Providing support for documents and activities related to corporate restructurings, such as mergers, formations, and dissolutions, as well as intercompany transactions; and

Managing the global subsidiary management tool.


In collaboration with the Compliance Department, assisting with payment industry regulatory filings.
Providing contract support for standard corporate agreements, such as non-disclosure agreements.
Supporting the General Counsel and Corporate Secretary with matters related to the parent company Board and its committees, including coordinating the payment of director fees, preparing drafts of meeting agendas and minutes, coordinating the annual compliance questionnaire process, etc.
Working with other members of the global in-house legal team on special projects and initiatives, such as debt and equity financings and strategic acquisitions.
Qualifications include, but are not limited to:
4-6 years of relevant experience in a law firm or in-house for a publicly listed company;

Public company and securities law experience is an asset; Bilingual in French and English, both oral and written;
Ability to work in a fast-paced environment.
Working Language
English (written and spoken) is the language used most of the time, as work colleagues, clients, and strategic suppliers are geographically dispersed.
English & French (written and spoken) is required for this position.
Benefits
Nuvei offers a wide variety of benefits which include:
Medical, Dental, Vision, LTD, Paid Vacation Time, Paid Sick Time.
A Long-Term Incentive Plan that creates an opportunity for all employees to financially benefit from Nuvei's growth.
Up to 2.5 additional days of annual leave per quarter, if Nuvei achieves its quarterly targets.
Hybrid working environment.
Fresh fruit in the office, virtual yoga and meditation classes, as well as other opportunities to get involved in community outreach and employee engagement initiatives.
Nuvei is an equal-opportunity employer that celebrates collaboration and innovation and is committed to developing a diverse and inclusive workplace. The team at Nuvei is comprised of a wealth of talent, skill, and ambition. We believe that employees are happiest when they're empowered to be their true, authentic selves. So, please come as you are. We can't wait to meet you.
**La version française**
Le monde du traitement des paiements évolue rapidement, et les entreprises recherchent des partenaires loyaux et stratégiques, pour les aider à se développer.
NOUS SOMMES NUVEI. Nuvei (NASDAQ : NVEI) (TSX : NVEI), la société canadienne de fintech qui accélère les activités de ses clients dans le monde entier. La technologie modulaire, flexible et évolutive de Nuvei permet aux entreprises de premier plan d'accepter les paiements de nouvelle génération, d'offrir toutes les options de paiement et de bénéficier de services d'émission de cartes, de services bancaires et de gestion des risques et des fraudes. En connectant les entreprises à leurs clients sur plus de 200 marchés, avec une acquisition locale dans 47 marchés, 150 devises et 586 méthodes de paiement alternatives, Nuvei fournit la technologie et les informations nécessaires aux clients et aux partenaires pour réussir localement et à travers le monde avec une seule intégration.
Chez Nuvei, nous vivons nos valeurs fondamentales et nous nous épanouissons en résolvant des problèmes complexes. Nous nous consacrons à l'amélioration continue de nos produits et à la fourniture d'un service client sans faille. Nous sommes toujours à la recherche de talents exceptionnels pour nous accompagner dans cette aventure !
Votre Mission
Nuvei est actuellement à la recherche d'un(e) parajuriste en droit des sociétés pour rejoindre notre équipe juridique interne au siège social de Montréal. Le candidat idéal possède entre 4 et 6 ans d'expérience en droit corporatif. Il ou elle est bilingue, débrouillard(e), autonome, efficace et a une grande facilité à travailler seul(e) ou en équipe. Cette personne est capable de traiter une variété de dossiers dans des délais serrés, possède un grand sens du professionnalisme et excelle sous pression.
Les Principales responsabilités incluent, mais ne sont pas limitées à :
En collaboration avec l'équipe juridique interne mondiale, maintenir et classer les dossiers d'entreprise pour les entités nationales et internationales faisant partie de la structure du groupe Nuvei, y compris :

Rédiger les documents de l'entreprise, tels que les résolutions des administrateurs et des actionnaires, les procès-verbaux des réunions, les dépôts annuels et ponctuels auprès des bureaux d'enregistrement des sociétés, etc ;

la coordination et la réception des signatures pour les documents d'entreprise et les dépôts ;

la constitution d'entités juridiques et le maintien de leur statut dans toutes les juridictions concernées ;

fournir un soutien pour les documents et les activités liés aux restructurations d'entreprises, telles que les fusions, les formations et les dissolutions, ainsi que les transactions inter-sociétés ; et

gérer l'outil de gestion des filiales au niveau mondial.

En collaboration avec le département de la conformité, aider au dépôt des documents réglementaires relatifs au secteur des paiements.
Fournir une assistance contractuelle pour les accords d'entreprise standard, tels que les accords de non-divulgation.
Soutenir le directeur juridique et le secrétaire général pour les questions relatives au conseil d'administration de la société mère et à ses comités, notamment en coordonnant le paiement des honoraires des administrateurs, en préparant les projets d'ordre du jour et de procès-verbal des réunions, en coordonnant le processus de questionnaire de conformité annuel, etc.
Collaborer avec d'autres membres de l'équipe juridique interne mondiale sur des projets et initiatives spéciaux, tels que les financements par emprunt et par actions et les acquisitions stratégiques.
Qualifications préférées
4 à 6 ans d'expérience pertinente dans un cabinet d'avocats ou au sein d'une société cotée en bourse ;
Une expérience en droit des sociétés cotées en bourse et en droit des valeurs mobilières est un atout ; bilingue en français et en anglais, tant à l'oral qu'à l'écrit ;
Capacité à travailler dans un environnement en constante évolution.
Langue de travail
L'anglais (écrit et parlé) est la langue utilisée la plupart du temps, car les collègues de travail, les clients et les fournisseurs stratégiques sont géographiquement dispersés.
Le français et anglais (écrit et parlé) est exigé pour cette poste.
Avantages
Nuvei offre une grande variété d'avantages sociaux, notamment :
Soins médicaux, soins dentaires, soins de la vue, assurance invalidité de longue durée, congés payés, congés de maladie payés.
Un plan d'incitation à long terme qui permet à tous les employés de bénéficier financièrement de la croissance de Nuvei.
Jusqu'à 2,5 jours de congés annuels supplémentaires par trimestre, si Nuvei atteint ses objectifs trimestriels.
Environnement de travail hybride.
Des fruits frais au bureau, des cours de yoga et de méditation virtuels, ainsi que d'autres opportunités de s'impliquer dans des initiatives de sensibilisation de la communauté et d'engagement des employés.
Nuvei est un employeur qui prône l'égalité des chances, célèbre la collaboration et l'innovation et s'engage à développer un lieu de travail diversifié et inclusif. L'équipe de Nuvei est composée d'une multitude de talents, de compétences et d'ambitions. Nous pensons que les employés sont les plus heureux lorsqu'ils peuvent être eux-mêmes et authentiques. Alors, venez comme vous êtes. Nous sommes impatients de vous rencontrer.
#LI-KF1