Représentant(e) en développement des affaires - Sales Development Representative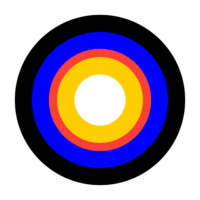 Nesto
Sales & Business Development
Canada
Posted on Thursday, September 14, 2023
English description follows
Notre mission est d'offrir une expérience de financement immobilier positive, et transparente, simplifiée du début à la fin.
En tant que représentant(e) du développement des ventes (SDR) de nesto, vous jouerez un rôle crucial dans l'atteinte des objectifs de nesto: vous contribuerez à maximiser la conversion des demandes de prêts hypothécaires de nesto en établissant des liens avec des clients potentiels, en les aidant tout au long du processus, en les qualifiant pour un prêt hypothécaire et en les relayant éventuellement à l'un de nos conseillers.
Chez nesto, nous sommes fiers de:
Nos clients apprécient notre expérience positive, transparente et simplifiée en matière de financement hypothécaire. Nos avis 4,4 étoiles sur Google parlent d'eux-mêmes!
Nous avons remporté le prix CLA du prêteur hypothécaire de l'année 2023, qui reconnaît notre excellence en matière de services de prêt Nous sommes désormais une organisation certifiée B Corp, soulignant notre engagement à avoir un impact positif sur notre société et notre planète
Notre équipe hautement qualifiée, diversifiée et collaborative, qui rend tout possible!
Notre plateforme Mortgage Cloud qui offre aux institutions financières un accès complet à la technologie exclusive de nesto, améliorant ainsi l'expérience du client, du début à la fin
Ce que vous ferez
Vos principales responsabilités consistent à traiter les appels bilingues sortants et à offrir une expérience exceptionnelle aux clients. Plus précisément, vous devez :
Traiter les appels sortants à partir d'une liste de qualité de clients
Vous sensibiliserez les clients à la mission de nesto et à ce qui rend l'expérience nesto différente de tout ce qui existe sur le marché hypothécaire traditionnel
Vous recueillerez des informations clés sur les clients pour comprendre et documenter leurs besoins afin qu'ils soient par la suite qualifiés pour un prêt hypothécaire
Transférer les clients qualifiés vers un courtier hypothécaire
Profil requis
Maîtrise de l'anglais et du français
Diplôme d'études secondaires ou expérience équivalente
Disponible pour un travail à temps plein, avec des disponibilité les soirs et fin de semaine
De solides compétences en vente et en négociation
Expérience antérieure dans la vente
Excellentes compétences en communication et d'être perspicace
Ce qui vous distingue de la foule
Motivé(e) et vouloir avoir un impact positif sur le futur du domaine hypothécaire
Vous avez une approche positive et énergétique du travail
Vous avez un état d'esprit orienté vers la croissance et vous êtes passionné(e) par la réussite
Avoir un fort esprit d'équipe
Ce que nous offrons
Contribuez directement à façonner l'expérience qui modernise le secteur hypothécaire canadien
Évoluez grâce aux multiples opportunités de croissance au sein de l'entreprise
Profitez du programme hypothécaire de nesto qui offre à nos employé(e)s des taux exclusifs et préférentiels
Bénéficiez d'une politique généreuse en matière de congés, incluant 4 semaines de vacances par année
Disposez d'un plan d'avantages sociaux de premier ordre entièrement payé par nesto, comprenant un plan d'assurance complet et un accès illimité à un service de télé-médecine et de santé mentale pour vous et votre famille dès le jour 1
Accèdez à un budget annuel consacré à la santé et au bien-être
Voyagez en travaillant est possible grâce à notre programme de travail international temporaire
Saisissez la possibilité de travailler dans un mode hybride. Nous avons de magnifiques bureaux situés au centre-ville de Montréal (métro Peel) et nos espaces sont ouverts aux chiens!
Diversité et inclusion
Chez nesto, nous croyons que la créativité et la collaboration sont le résultat d'une équipe diversifiée. Nous sommes engagés à favoriser une culture de la diversité, de l'équité, de l'inclusion et de l'appartenance, et nous encourageons fortement les femmes, les personnes de couleur, les membres de la communauté LGBTQIA+ et les personnes en situation de handicap à postuler. Nous nous engageons à créer un environnement de travail inclusif et accueillant pour tous. Ce poste est ouvert à tous les candidats et candidates et peut être occupé à distance depuis n'importe où au Canada.
Our mission is to provide a positive, empowering, and transparent property financing experience that is simple from start to finish.
As a nesto Sales Development Representative (SDR), you will play a crucial role in achieving nesto's objectives: you will help maximize the conversion of applications for nesto mortgages by connecting with potential customers, helping them through the process, qualifying them for a mortgage, and eventually relaying them to one of our advisors.
At nesto, we're proud of:
Our clients love our positive, empowering, and transparent mortgage financing experience. Our 4.4 star Google reviews talk by themselves!
We won the 2023 CLA Lender of the Year award, recognizing our excellence in lending services
We are now a B Corp certified organization, highlighting our dedication to making a positive impact on our society and our planet
Our highly skilled, diverse, and collaborative team, makes everything possible!
Our Mortgage Cloud platform gives financial institutions full access to nesto's proprietary technology, powering a better client experience, from start to finish
Your day-to-day as a nesto SDR:
Your main responsibilities consist in treating outgoing bilingual calls and offering an exceptional experience to customers. More specifically, you need to:
Treat outgoing calls from a quality list of warm nesto leads
You will educate clients on the nesto mission and what makes the nesto experience different from anything in the traditional mortgage market
You will gather key customer information to understand and document customer needs to eventually qualify them for mortgages
Seamlessly transition qualified clients to nesto Advisors
Your must-haves:
Fluent in English and French
Completed high school diploma or equivalent experience
Available for full-time work with availabilities for evening and weekends
Strong demonstrated sales and negotiation skills
Previous sales experience
Excellent communication skills with the ability to be quick on your feet
What sets you apart from the crowd
Motivated and driven by having an impact on the future of the mortgage industry
You have a positive and energetic approach to work
You have a growth-oriented mindset and are passionate about winning
Being a strong team player
What we offer
Contribute directly to shaping the experience that modernizes the Canadian mortgage industry
Take advantage of nesto's employee mortgage program that provides our employees with the best, exclusive, preferred low rates
Benefit from a generous time-off policy including 4 weeks vacation per year
Enjoy a premium benefits plan fully paid by nesto, including a top-class insurance plan and unlimited access to telemedicine and mental health service, for you and your family from day 1
Access to an annual health and wellness budget
Take your work internationally with our temporary international work program
Seize the possibility of working in a hybrid mode. We own beautiful offices in downtown Montreal (Peel Station) and our spaces are dog-friendly!
Diversity & Inclusion
At nesto, we believe that creativity and collaboration are the result of a diverse team. We are committed to fostering a culture of diversity, equity, inclusion, and belonging, and we strongly encourage women, people of color, LGBTQIA+ individuals, and individuals with disabilities to apply. We are committed to creating a workplace that is inclusive and welcoming to all. This is a remote position that can be filled by anyone from anywhere in Canada.