Analyste Senior de Gestion des Risques - Senior Risk Advisor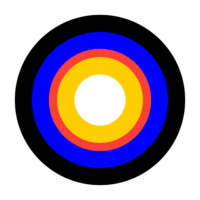 Nesto
IT
Canada
Posted on Wednesday, September 13, 2023
English description follows
Notre mission est d'offrir une expérience de financement immobilier positive, et transparente, simplifiée du début à la fin. Grâce à notre technologie, nous examinons rapidement l'ensemble du marché pour trouver l'hypothèque la plus abordable, et nos experts sans commission sont toujours disponibles pour fournir un soutien impartial tout au long du processus.
Chez nesto, nous sommes fiers de:
Nos clients apprécient notre expérience positive, transparente et simplifiée en matière de financement hypothécaire. Nos avis 4,4 étoiles sur Google parlent d'eux-mêmes!
Nous avons remporté le prix CLA du prêteur hypothécaire de l'année 2023, qui reconnaît notre excellence en matière de services de prêt.
Nous sommes désormais une organisation certifiée B Corp, soulignant notre engagement à avoir un impact positif sur notre société et notre planète.
Notre équipe hautement qualifiée, diversifiée et collaborative, qui rend tout possible !
Notre plateforme Mortage Cloud qui offre aux institutions financières un accès complet à la technologie exclusive de nesto, améliorant ainsi l'expérience du client, du début à la fin.
À propos de l'équipe
Notre équipe se compose d'experts en technologie qualifiés, de spécialistes en prêts hypothécaires attentionnés et d'une équipe de marketing diversifiée, travaillant tous ensemble pour mener le changement dans l'industrie hypothécaire. Nous sommes très collaboratifs et chanceux d'avoir une équipe multidisciplinaire qui apporte une variété de perspectives!
Nous recherchons un(e) analyste sénior en gestion des risques dévoué(e) et passionné(e) qui jouera un rôle central dans la gestion et la minimisation du risque au sein de notre organisation. En tant que membre clé de notre équipe, vous dirigerez les efforts visant à élaborer et à mettre en œuvre des stratégies globales d'atténuation des risques, en mettant l'accent sur les risques opérationnels et fonctionnels. Relevant de notre Conseiller Principal de la gestion du risque et de la conformité, vous contribuerez activement à la planification, à l'exécution et à l'amélioration de notre programme de gestion des risques à l'échelle de l'entreprise.
Ce que vous ferez:
Collaborer avec des équipes interfonctionnelles pour identifier, évaluer et atténuer les risques au niveau opérationnel.
Élaborer et mettre en œuvre des stratégies et des plans robustes d'atténuation des risques conformes aux normes de l'industrie et aux meilleures pratiques.
Diriger et superviser des projets de gestion des risques multidimensionnels, englobant le domaine du risque financier, opérationnel, stratégique, de conformité et fonctionnel.
Agir en tant que principal point de contact pour les contacts externes liés aux risques et à la conformité, y compris les évaluations SOC 1, SOC 2, ISO 27001, CSAE 3416.
Qui nous recherchons:
Vous avez un BAC en Gestion des Risques, Finance, Administration des Affaires ou dans un domaine connexe (une maîtrise est préférée).
Vous avez un minimum de 3 ans d'expérience pratique en gestion des risques opérationnels et/ou fonctionnels.
Vous avez une expérience dans des rôles de consultation et d'audit constitue un avantage significatif.
Vous avez une expérience préalable dans des environnements fintech ou de start-up est un atout.
Vous avez une connaissance des normes de l'industrie et des exigences réglementaires.
Vous détenez des certifications pertinentes telles que CPA, CIA et CISA sont très souhaitables et seront considérées comme un atout.
Nous vous offrons:
Contribuez directement à façonner l'expérience qui modernisera le secteur hypothécaire canadien;
Évoluez grâce aux multiples opportunités de croissance au sein de l'entreprise;
Profitez du programme hypothécaire de nesto qui offre à nos employés des taux exclusifs et préférentiels.
Bénéficiez d'une politique généreuse en matière de congés, incluant 4 semaines de vacances par année.
Disposez d'un plan d'avantages sociaux de premier ordre entièrement payé par nesto, comprenant un plan d'assurance complet et un accès illimité à Dialogue, service de télé-médecine pour vous et votre famille dès le jour 1.
Accèdez à un budget annuel consacré à la santé et au bien-être.
Soyez soutenu 24/7 en toute confidentialité avec notre programme d'aide aux employés via Lifeworks, qui offre une large gamme de services professionnels en matière de santé mentale, conseils juridiques et autres aspects du bien-être.
Voyagez en travaillant est possible grâce à notre programme de travail international.
Saisissez la possibilité de travailler dans un mode hybride. Nous avons de magnifiques bureaux situés au centre-ville de Montréal (métro Peel) et nos espaces sont ouverts aux chiens !
Diversité et inclusion
Chez nesto, nous croyons que la créativité et la collaboration sont le résultat d'une équipe diversifiée. Nous sommes engagés à favoriser une culture de la diversité, de l'équité, de l'inclusion et de l'appartenance, et nous encourageons fortement les femmes, les personnes de couleur, les membres de la communauté LGBTQIA+ et les personnes en situation de handicap à postuler. Nous nous engageons à créer un environnement de travail inclusif et accueillant pour tous. Ce poste est ouvert à tous les candidats et candidates et peut être occupé à distance depuis n'importe où au Canada.
nesto is on a mission to offer a positive, empowering and transparent property financing experience, simplified from start to finish.
With our technology, we scan the entire market in seconds to find the most affordable mortgage, while our commission-free experts provide clients with unbiased support throughout the process. People who use our technology simply love it!
We are a team of technology experts, skilled and caring mortgage specialists, and a diverse marketing team all working towards a common goal: Leading Change in the Mortgage Industry. We are very collaborative and fortunate to have a multidisciplinary team that brings a variety of perspectives.
At nesto, we're proud of:
Our clients love our positive, empowering, and transparent mortgage financing experience. Our
4.4-star
Google reviews talk by themselves!
We won the 2023 CLA Lender of the Year award, recognizing our excellence in lending services.
We are now a B Corp certified organization, highlighting our dedication to making a positive impact on our society and our planet.
Our highly skilled, diverse, and collaborative team, makes everything possible!
Our Mortgage Cloud platform that gives financial institutions full access to nesto's proprietary technology, powering a better client experience, from start to finish.
About the Role:
We're seeking a dedicated and passionate Senior Risk Analyst who will play a pivotal role in managing and minimizing risks across our organization. As a key member of our team, you will lead efforts to develop and implement comprehensive risk mitigation strategies, primarily focusing on operational and functional risks. Reporting to the Head of Risk and Compliance, you will actively contribute to the planning, execution, and enhancement of our enterprise-wide risk management program.
What you'll be doing :
Collaborate with cross-functional teams to identify, assess, and mitigate risks at both the operational and enterprise levels.
Develop and implement robust risk mitigation strategies and plans that align with industry standards and best practices.
Lead and oversee multifaceted risk projects, encompassing financial, operational, strategic, compliance, and functional risk areas.
Serve as the primary point of contact for external risk and compliance-related engagements, including SOC 1, SOC 2, ISO 27001, CSAE 3416 assessments.
Who we are looking for:
You have a bachelor's degree in Risk Management, Finance, Business Administration, or related field (Master's degree preferred).
You have a minimum of 3+ years of hands-on experience in operational and/or functional risk management.
You have experience in consulting and audit roles is a significant advantage.
You have previous experience in fintech or startup environments is a plus.
You are familiar with industry standards and regulatory requirements.
You have relevant certifications such as CPA, CIA, and CISA are highly desirable and will be considered an asset.
What we offer:
Contribute directly to shaping the experience that will modernize the Canadian mortgage industry;
Take advantage of nesto's employee mortgage program that provides our employees with the best, exclusive, preferred low rates.
Benefit from a generous time-off policy including 4 weeks vacation per year
Enjoy a premium benefits plan fully paid by nesto, including a top-class insurance plan and unlimited access to Dialogue, our telemedicine service, for you and your family from day 1
Access to an annual health and wellness budget
Get 24/7 confidential access to our Employee Assistance Program through Lifeworks, which offers a wide range of professional services, including counseling and mental health support, among other aspects of well-being
Take your work internationally with our accessible international work program
Seize the possibility to work in a hybrid mode. We own beautiful offices in downtown Montreal (Peel Station) and our spaces are dog friendly!
Diversity & Inclusion:
At nesto, we believe that creativity and collaboration are the result of a diverse team. We are committed to fostering a culture of diversity, equity, inclusion, and belonging, and we strongly encourage women, people of color, LGBTQIA+ individuals, and individuals with disabilities to apply. We are committed to creating a workplace that is inclusive and welcoming to all. This is a remote position that can be filled by anyone from anywhere in Canada.
Use
Visualping
to get alerted when new jobs are posted.
Simply paste the URL of our job board (https://
jobs.lever.co/nesto
) into Visualping, and you'll be quickly informed of any new job postings or updates. You can also customize the job categories you want to monitor by setting filters on the job board and copying the URL into Visualping.