Application spontanée - Professionnels(lles) Hypothécaires - Spontaneous Application - Mortgage Professionals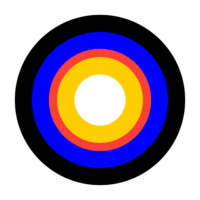 Nesto
Canada
Posted on Wednesday, August 9, 2023
Intéressé(e) à travailler chez nesto, mais ne voyez actuellement aucune offre d'emploi correspondant à vos ambitions et/ou qualifications ? Nous souhaitons quand même recevoir votre candidature ! Chez nesto, nous batissons des équipes diversifiées et de haut calibre pour servir notre mission : offrir une expérience positive, transparente et simplifiée en matière de financement immobilier, de bout en bout.
Vous êtes un(e) professionnel(le) ayant de l'expérience dans l'industrie hypothécaire canadienne? Vous cherchez un défi où vous pourrez contribuer à élever et moderniser l'expérience client de l'industrie? Alors vous êtes au bon endroit ! Nous avons régulièrement plusieurs opportunités dans nos départements des ventes et des opérations et nous souhaitons établir une relation avec vous dès maintenant afin de vous connecter à nos opportunités les plus appropriées dans un futur proche!
Nous vous invitons à soumettre votre CV/LinkedIn si vous avez une ou plusieurs des qualifications suivantes:
🏡 Expérience dans le secteur hypothécaire canadien (institutions financières, firmes de courtage, prêteurs, etc.)
🏡 Expérience en tant que courtier en hypothèques au Canada (toutes provinces).
🏡 Expérience dans un département de services hypothécaires dans toutes les spécialités (rétention, renouvellements, remises, réclamations, financement, etc.)
Nous sommes le service de prêt hypothécaire avec la croissance la plus rapide au Canada, administrant plusieurs milliards de dollars de prêts hypothécaires.
Nous investissons dans les meilleures technologies de pointe. Nous croyons que l'expertise humaine devrait servir pour ce que nous faisons de mieux : l'empathie, les conseils et la résolution de problèmes, tandis que notre technologie avancée crée des processus automatisés pour faciliter et améliorer l'expérience.
Nous accordons une grande importance à l'expérience client et employé(e). Tous deux ce que nous avons de plus précieux, et nous en prenons grand soin! Plusieurs opportunités de grandir dans l'organisation sont possibles!
Notre équipe hautement qualifiée, diversifiée et collaborative, qui rend tout possible !
Postulez en attachant votre CV/LinkedIn et une brève description de vos aspirations/rôles souhaités.
Une fois que nous aurons reçu votre candidature, vous recevrez un email d'accusé de réception de notre part. Vous serez contacté(e) lorsqu'une opportunité correspondra à votre profil.
N'hésitez pas à nous suivre sur nos réseaux sociaux pour rester informé(e) de nos activités et de nos futures opportunités !
Profitez du programme hypothécaire de nesto qui offre à nos employés des taux exclusifs et préférentiels.
Bénéficiez d'une politique généreuse en matière de congés, incluant 4 semaines de vacances par année.
Disposez d'un plan d'avantages sociaux de premier ordre entièrement payé par nesto, comprenant un plan d'assurance complet et un accès illimité à Dialogue, service de télé-médecine pour vous et votre famille dès le jour 1.
Accèdez à un budget annuel consacré à la santé et au bien-être.
Soyez soutenu 24/7 en toute confidentialité avec notre programme d'aide aux employés via Lifeworks, qui offre une large gamme de services professionnels en matière de santé mentale, conseils juridiques et autres aspects du bien-être.
Voyagez en travaillant est possible grâce à notre programme de travail international.
Saisissez la possibilité de travailler à 100 % à distance (depuis le Canada) ou depuis de magnifiques bureaux situés au centre-ville de Montréal (metro Peel). Nos espaces sont ouverts aux chiens !
Postulez dès aujourd'hui et saisissez l'occasion de bâtir un avenir meilleur pour vous, nos clients et toute l'industrie !
Interested in working at nesto, but don't currently see any posted positions that align with your ambitions and/or qualifications? We'd still love to receive your application! At nesto, we are building diverse, high-caliber teams to fulfill our mission: providing a positive, transparent, and simplified real estate financing experience from start to finish.
Are you a professional with experience in the Canadian mortgage industry? Are you looking to elevate and modernize the client experience in the Canadian mortgage industry? If you've responded yes then you've come to the right place! We're looking to fill several opportunities regularly arising in our sales and operations departments. We want to know you and establish a relationship so that we can match you to our most suitable opportunities in the near future!
If you meet one or more of the following criterias, we invite you to submit your candidacy:
🏡 Experience in the Canadian mortgage industry (financial institutions, brokerages, lenders etc).
🏡 Experience as a Mortgage Broker in Canada (regardless of the province).
🏡 Experience in a mortgage servicing department across all specialties (retention, renewals, remittances, claims, funding etc).
We are the fastest-growing mortgage lending service in Canada, administering several billion dollars in mortgage loans.
We invest in cutting-edge technologies. We believe that human expertise should served for what we do best: empathy, advice, and problem-solving, while our advanced technology builds automated processes to streamline and enhance the experience.
We have a strong emphasis on the customer and employee experience. Both are our most valuable assets, and we take good care of them! Many growth opportunities are possible internally!
Our highly skilled, diverse, and collaborative team makes everything possible!
Apply by attaching your CV/Linkedin and a brief description of your aspirations/desired role(s).
Once we receive your application, you will receive an acknowledgment email from us. You will be contacted when an opportunity matches your profile.
Feel free to follow us on our social media to stay informed about our activities and future opportunities!
Take advantage of nesto's employee mortgage program that provides our employees with the best, exclusive, preferred low rates.
Benefit from a generous time-off policy including 4 weeks vacation per year
Enjoy a premium benefits plan fully paid by nesto, including a top-class insurance plan and unlimited access to Dialogue, our telemedicine service, for you and your family from day 1
Access to an annual health and wellness budget
Get 24/7 confidential access to our Employee Assistance Program through Lifeworks, which offers a wide range of professional services, including counseling and mental health support, among other aspects of well-being
Take your work internationally with our accessible international work program
Seize the possibility to work 100% from home (from Canada) or from beautiful offices in downtown Montreal (Peel Station). Our spaces are dog friendly!
Apply today and seize the opportunity to build a better future for yourself, our clients, and the entire industry!
Use
Visualping
to get alerted when new jobs are posted.
Simply paste the URL of our job board (https://
jobs.lever.co/nesto
) into Visualping, and you'll be quickly informed of any new job postings or updates. You can also customize the job categories you want to monitor by setting filters on the job board and copying the URL into Visualping.