Mortgage Advisor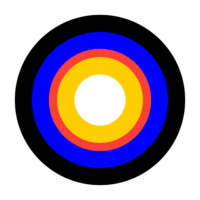 Nesto
Canada
Posted on Tuesday, June 20, 2023
Our mission is to provide a positive, empowering, and transparent property financing experience that is simple from start to finish.
Our team consists of skilled technology experts, caring mortgage specialists, and a diverse marketing team, all working together to lead change in the mortgage industry. We're very collaborative and lucky to have a multidisciplinary team that brings a variety of perspectives!
At nesto, we're proud of
Our clients love our positive, empowering, and transparent mortgage financing experience
We won the 2023 CLA Lender of the Year award, recognizing our excellence in lending services
We are now a B Corp certified organization, highlighting our dedication to making a positive impact on our society and our planet
Our highly skilled, diverse, and collaborative team, makes everything possible!
Our Mortgage Cloud platform gives financial institutions full access to nesto's proprietary technology, powering a better client experience, from start to finish
About the team
Imagine working with a dynamic team and enjoy the freedom and flexibility of working remotely while earning an unlimited commission-based income? With direct access to nesto's leads, you'll have the support and resources needed to take your career to the next level.
At nesto, you will be working in an innovative environment where technology enables mortgage professionals like you to do everything faster, with less room for error. You'll contribute to defining a completely new customer journey tailored around technology and you will offer your clients a truly positive, empowering, and transparent property financing experience.
The ideal candidate will have a strong track record of success in a commission-based sales environment.
Who you are
Experience in the Canadian Mortgage industry, ideally in a customer-facing or sales role
A valid mortgage license in a Canadian province - a strong asset
Excellent written and spoken communication in English. French is considered an asset
Work best in a fast-paced environment with the ability to multitask
Tech-savvy and comfortable working with technology
Works well with data, metrics, and performance indicators
Demonstrate excellent follow-up and communication skills with borrowers, internal partners, and teammates
Is an ambitious professional who is motivated by opportunity for advancement and by having an impact on the future of the mortgage industry
What we offer
Aggressive and uncapped revenue earnings potential
Contribute directly to shaping the experience that modernizes the Canadian mortgage industry
Take advantage of nesto's employee mortgage program that provides our employees with the best, exclusive, preferred low rates
Benefit from a generous time-off policy including 4 weeks vacation per year
Enjoy a premium benefits plan fully paid by nesto, including a top-class insurance plan and unlimited access to telemedicine and mental health service, for you and your family from day 1
Access to an annual health and wellness budget
Take your work internationally with our temporary international work program
Seize the possibility of working in a hybrid mode. We own beautiful offices in downtown Montreal (Peel Station) and our spaces are dog-friendly!
Diversity & Inclusion
At nesto, we believe that creativity and collaboration are the results of a diverse team. We are committed to fostering a culture of diversity, equity, inclusion, and belonging, and we strongly encourage women, people of color, LGBTQIA+ individuals, and individuals with disabilities to apply. We are committed to creating a workplace that is inclusive and welcoming to all.